The 2018 Manhattan Power 50
Photo illustration by Alex Law
The 2018 Manhattan Power 50
The 50 people in Manhattan who are key players in the world of New York politics and government.
New York City is often referred to as the center of the universe – and when people say that, they're often talking about Manhattan.
The borough is home to Wall Street banks and world-class hedge funds. It's a hub for media, marketing and advertising. It's a place known for its trendsetters in fashion, culture, music and movies. And it's where countless men and women have made their mark in real estate, technology, education – and, of course, politics.
In this special issue, we recognize 50 people in the borough who are key players in the world of New York politics and government. Since we cover elected officials on a day-to-day basis, we limited this list to those who are not strictly in government but instead influence it from the outside.
We partnered with journalist Christopher Moore on this project, reaching out to insiders and experts to compile the list and ranking each person based on their achievements, economic clout, philanthropic efforts, their influence with powerful politicians and the constituencies they represent.
Without further ado, we're pleased to present the Manhattan Power 50.
---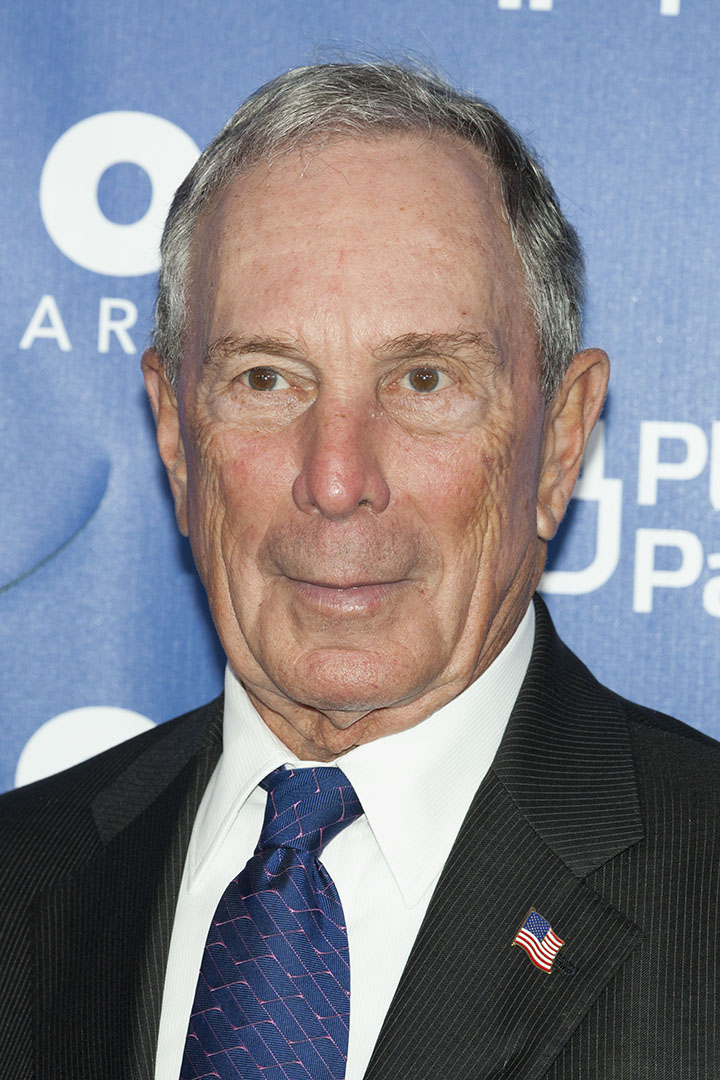 1. Michael Bloomberg
Founder and CEO, Bloomberg LP
He's a Democrat again – and one who still matters a lot in his hometown.
Michael Bloomberg, the former three-term mayor of New York City, re-registered last month in the political party where he spent most of his life, a fact that he pointed to in the statement accompanying his latest shift. Bloomberg's back in the news because of his successful investment ($80 million, at least) in a Democratic congressional majority this year, a move many see as a precursor to a 2020 presidential campaign. The capture of the House could help Bloomberg capture the attention of pundits.
Closer to home, New Yorkers think of Bloomberg as the mayor who never quite left power. We live in a city that Bloomberg did much to create during his 12 years in office. We exist in the aftermath of his initiatives.
He has spoken proudly of how average life spans rose during his tenure, and how at a pivotal post-9/11 moment, he was somehow able to preside over further reductions in crime – when statistical experts were arguing that the good news just couldn't get any better. Critics bristled when he took aim at the size of our sodas, but Bloomberg's New York was a place where big buildings rose and new neighborhoods emerged. And that's still the pattern in three parts of Manhattan: downtown, the far West Side and near Grand Central Terminal.
Bloomberg remains on the scene to an unusual degree, as do several of his top lieutenants. Patricia Harris, who served as his first deputy mayor, is still executing his ideas as the CEO of Bloomberg Philanthropies. Kevin Sheekey is the global head of communications, government relations and marketing for Bloomberg LP, and continues to push a Bloomberg agenda long after the mayoral years have ended.
Both advisers remain central to Bloomberg's ongoing influence. The old team at City Hall has never really broken up, and they work with a bit less limelight, but not much less in the way of influence.
At 76, Bloomberg still finds ways to enlarge his national profile. He announced his investment in electing a Democratic House by admitting he "never much liked political parties." But he's got a new one anyway, and it's one where some progressives will tar him with memories of stop and frisk and changing the rules so that he could run for a third term.
Bloomberg's successor has torn up his predecessor's playbook less than expected. This summer's approval of a rezoning in Inwood was a reminder that we still live in Bloomberg's New York. Some Bloomberg-era efforts took time to materialize; others, like congestion pricing, are still subject to debate. But the man himself, who made his name in Manhattan, still deserves the top spot on our power list.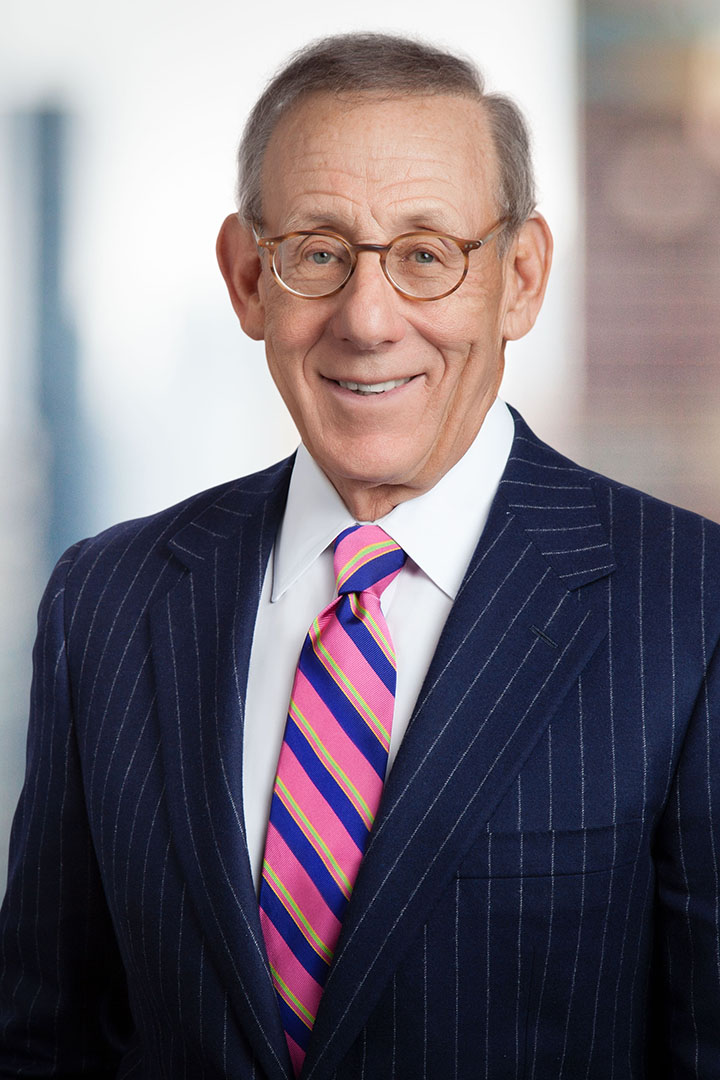 2. Stephen Ross
Chairman, Related Cos.
Stephen Ross is transforming the far West Side of Manhattan – and, in turn, he is transforming New York City. He is first among equals when it comes to the city's real estate developers – especially in Manhattan, where real estate is king.
As the chairman and founder of Related Cos., he leads and bankrolls the borough's $25 billion Hudson Yards redevelopment. This is the kind of futuristic place where he envisions New Yorkers will ultimately live, work and play.
Ross, who founded Related in 1972, has also been involved with top city institutions, including Lincoln Center, NewYork-Presbyterian Hospital and the Real Estate Board of New York. And he is player far beyond New York City. He has billions of dollars' worth of investments in properties across the country and overseas. His $7.6 billion in estimated net wealth puts him at No. 65 on the Forbes list of wealthiest Americans. Ross is also the owner of the Miami Dolphins football team, where he is constantly striving to win a Super Bowl.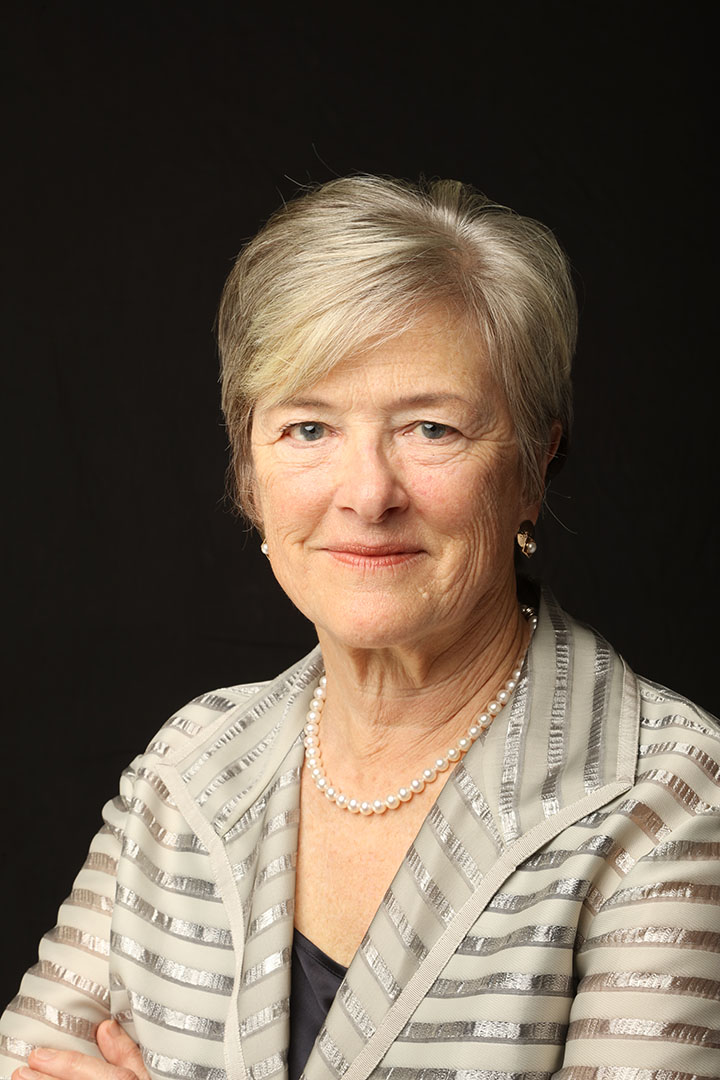 Image Credit:
Partnership for New York City
3. Kathryn Wylde
President and CEO, Partnership for New York City
Kathryn Wylde comes across as the grown-up in the room as the president and CEO of the Partnership for New York City. The organization represents business leaders from diverse backgrounds across the five boroughs, and Wylde is known to bring a thoughtful, candid approach to municipal issues.
Of course, Manhattan is the hub of much of the city's business activity. Wylde told City & State that although she does live in Brooklyn, she thinks primarily about Manhattan when she considers where she hopes to have influence. Wylde has a reputation for having access to political players like Gov. Andrew Cuomo and New York City Mayor Bill de Blasio, and her endorsement of a particular policy – such as congestion pricing – is often desired. She underscores that the power brokers that she has known are not collecting power just for the sake of it. Instead, they're using it, hoping to leave behind tangible results for other people. In her own work, she has managed and developed affordable housing programs across the five boroughs, and is an internationally recognized urban policy expert.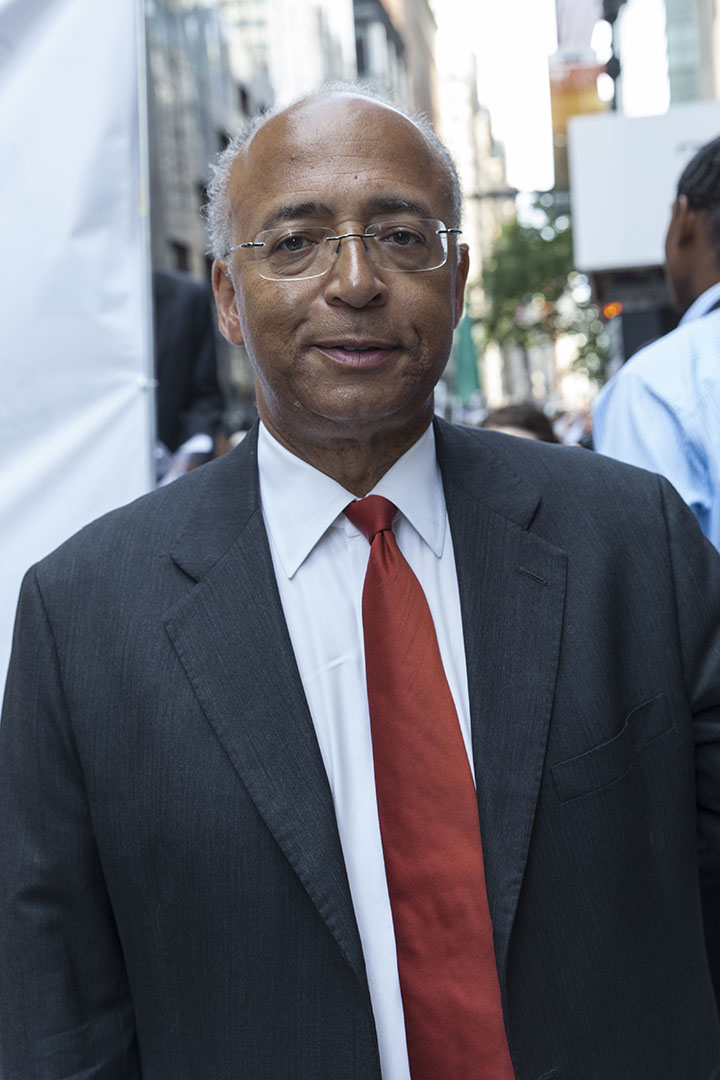 4. Bill Thompson
Chairman, City University of New York Board of Trustees
The former New York City comptroller and two-time mayoral contender has found a new identity and fresh challenges as the chairman of the board of trustees for the City University of New York.
With CUNY looking for a new chancellor following the exit of James Milliken, Thompson has emerged as a voice for both stability and change for the venerable institution, which educates hundreds of thousands of students at 25 campuses across the city. At a time when Gov. Andrew Cuomo and others have moved toward free tuition for some students, Thompson oversees a system that was once known for providing it – and many advocates are eager for a new golden age.
Thompson has been known for decades for being deeply imbedded in Brooklyn, where he grew up, but he has long since relocated to Manhattan. One draw of the borough? He is also the chief administrative officer at the investment firm Siebert Cisneros Shank & Co. LLC, and his wife, Elsie McCabe Thompson, now runs the New York City Mission Society – both of which are based in Manhattan.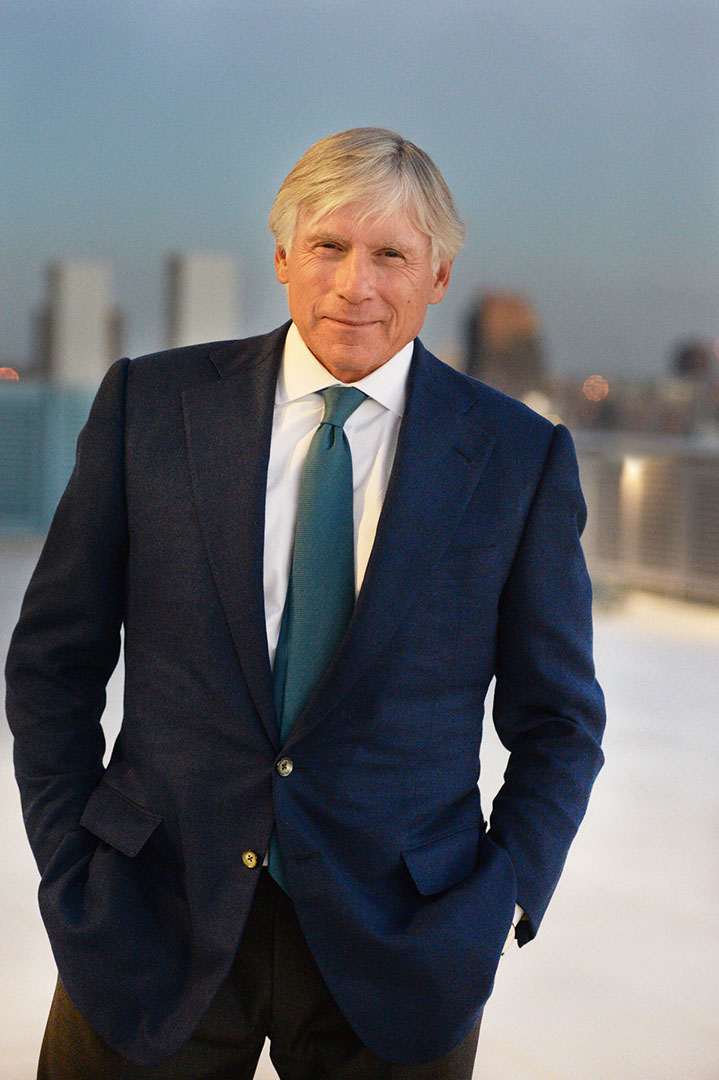 Image Credit:
Eileen Barroso/Columbia University
5. Lee Bollinger
President, Columbia University
Lee Bollinger is Columbia University's 19th president and a leader when it comes to making an impact on the university's hometown. Bollinger is multifaceted: He is a leading First Amendment scholar who has advocated in support of journalists during an era when the free press is under attack. In July 2010, he was appointed chairman of the Federal Reserve Bank of New York. At Columbia, he has presided over a sometimes controversial expansion up to Manhattanville, inspiring debate about town-gown relationships and infringement into Harlem's far West Side.
But he's not afraid of debate, having netted headlines as far back as 2007, when he invited the president of Iran to speak on campus. When he says he's an advocate for free speech, he means it. A vocal supporter of affirmative action, Bollinger warned last month that race-inclusive policies in college admissions could be coming to an end due to changes on the U.S. Supreme Court. His leadership on affirmative action earned him the National Equal Justice Award from the NAACP Legal Defense and Educational Fund.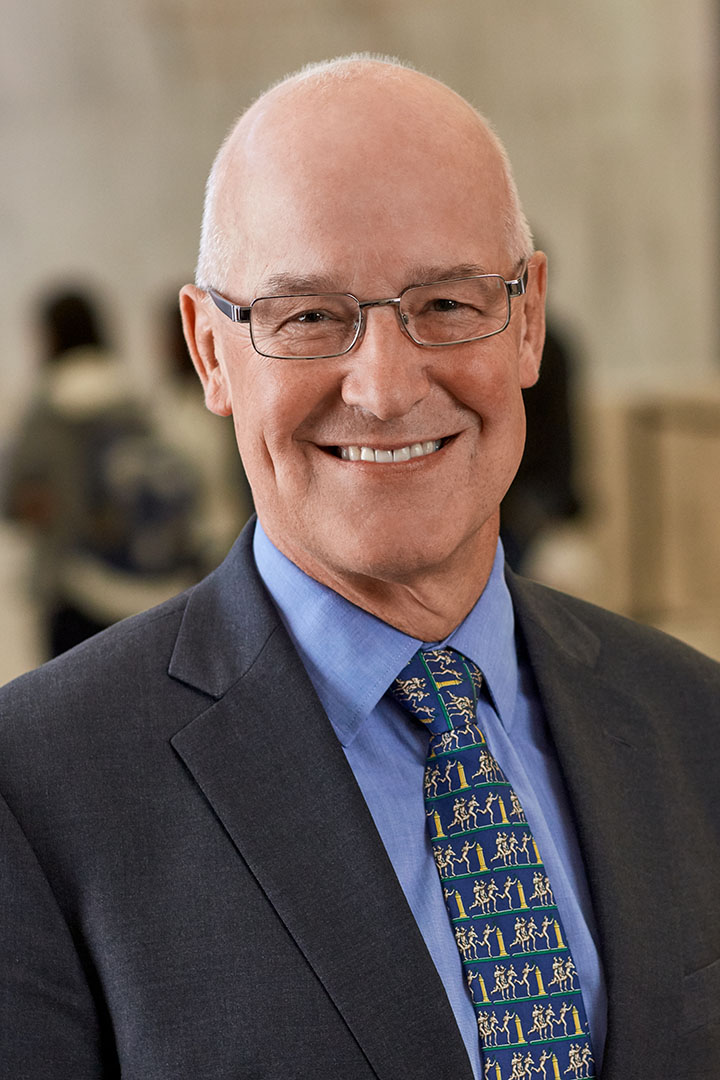 6. Andrew Hamilton
President, New York University
He made a name for himself first as a chemist, but in January 2016 Andrew Hamilton became a Manhattan power broker. Now as president at New York University, he has confronted the traditional tensions that can crop up between a university and its neighborhood. The school's controversial $1.9 million expansion was criticized by Greenwich Village residents for offering the community too little benefit in exchange for the university's massive footprint.
As a chemist, Hamilton studies the intersection of organic and biological chemistry and has received the Arthur C. Cope Scholar Award from the American Chemical Society. As a vice chancellor at Oxford University, he dealt with university governance and faculty relations, launched a new school of government and helped renovate venerated and long-established libraries and museums. Earlier in his career, he served as provost of Yale University, where he bolstered the science curriculum and increased recruitment of women and underrepresented minorities. He began his career in higher education teaching chemistry at Princeton University, the University of Pittsburgh and Yale.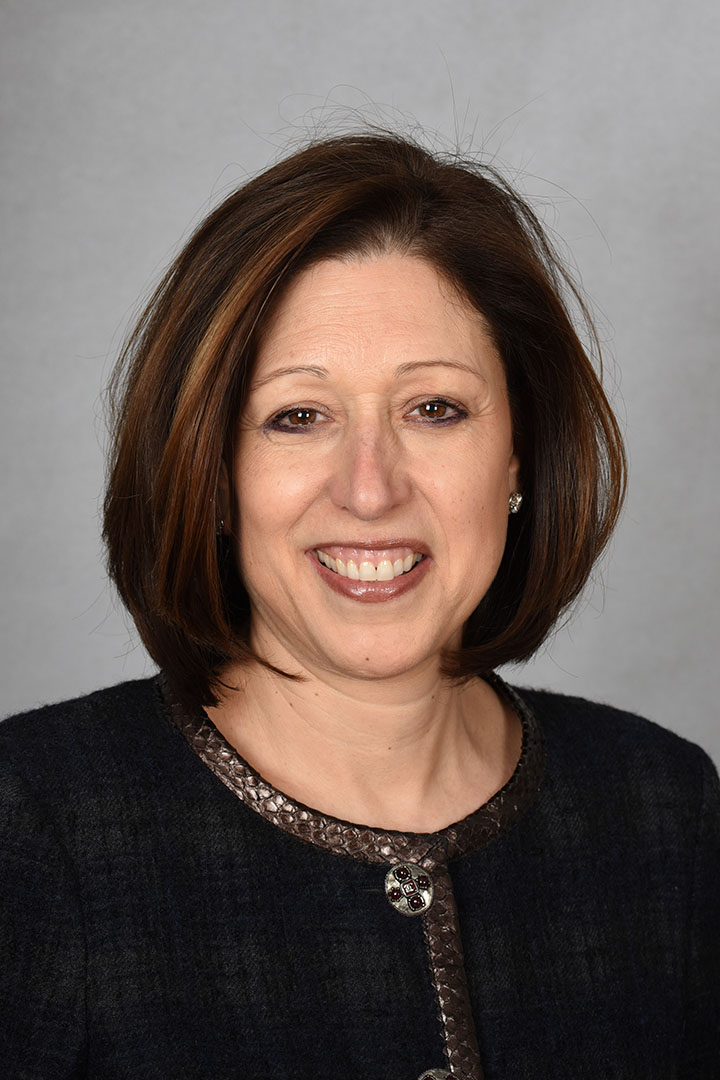 7. Suri Kasirer
Founder and President, Kasirer
There are lobbyists, and then there's Suri Kasirer. She understands how the different areas of New York work and can push for practical change, whether it's in the real estate, technology, education, hospitality, cultural or nonprofit realms. Her eponymous consultancy, Kasirer, is headquartered in Tribeca, but its clients stretch across the five boroughs. In recent years, her firm has been the top lobbying firm in New York City by revenue – and she has matched that by taking the top spot with state lobbying in Albany too.
The Yeshiva University graduate created her premiere lobbying firm by emphasizing her experience with, and knowledge about, state and local government. Kasirer has worked as a teacher, a political operative, an aide to then-Gov. Mario Cuomo and has cultivated ties with influential politicians like New York City Mayor Bill de Blasio and New York City Council Speaker Corey Johnson. She is known as a force on boards like Citymeals on Wheels and the New York Building Foundation. She speaks Spanish, Hebrew and – maybe more than anything – has the ability to speak directly to New York power.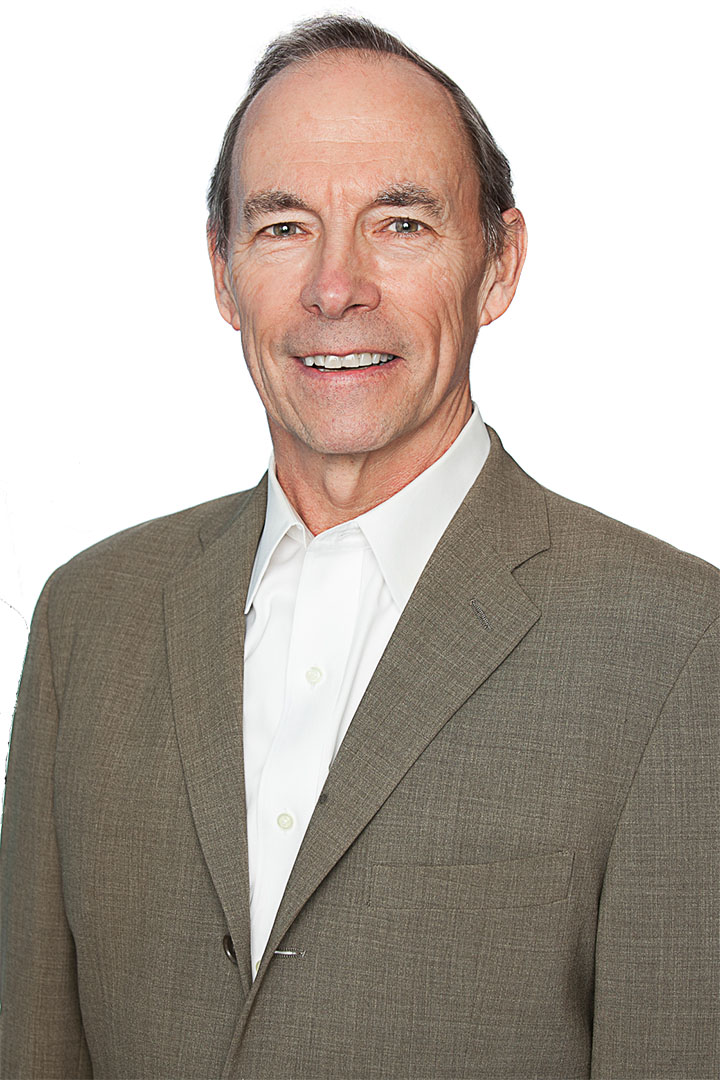 Image Credit:
Photo courtesy Capalino+Company
8. James Capalino
CEO, Capalino+Company
James Capalino and his top-notch lobbying team have garnered headlines for transforming the High Line from an abandoned railway on Manhattan's West Side to a popular public park. But that wasn't the first dramatic transition in the life of Capalino, who made a name for himself during Ed Koch's administration as the commissioner of the Department of General Services.
After that, he never really left the public and political life of New York City, becoming a lobbyist known as an insider's insider. His government relations and consulting firm takes on a huge range of tasks, delivering results. He helps businesses and nonprofits, including Nike, the Rudin family and the Times Square Alliance, and does it all, he insists, as a "bastion of intellectual honesty," thanks to his employees. The firm has also carved out niches in areas less likely to make headlines, such as contracting for firms owned by women or minorities.
The firm has consistently ranked as one of the top two New York City lobbyists, while also ranking as one of the top 10 lobbyists in Albany.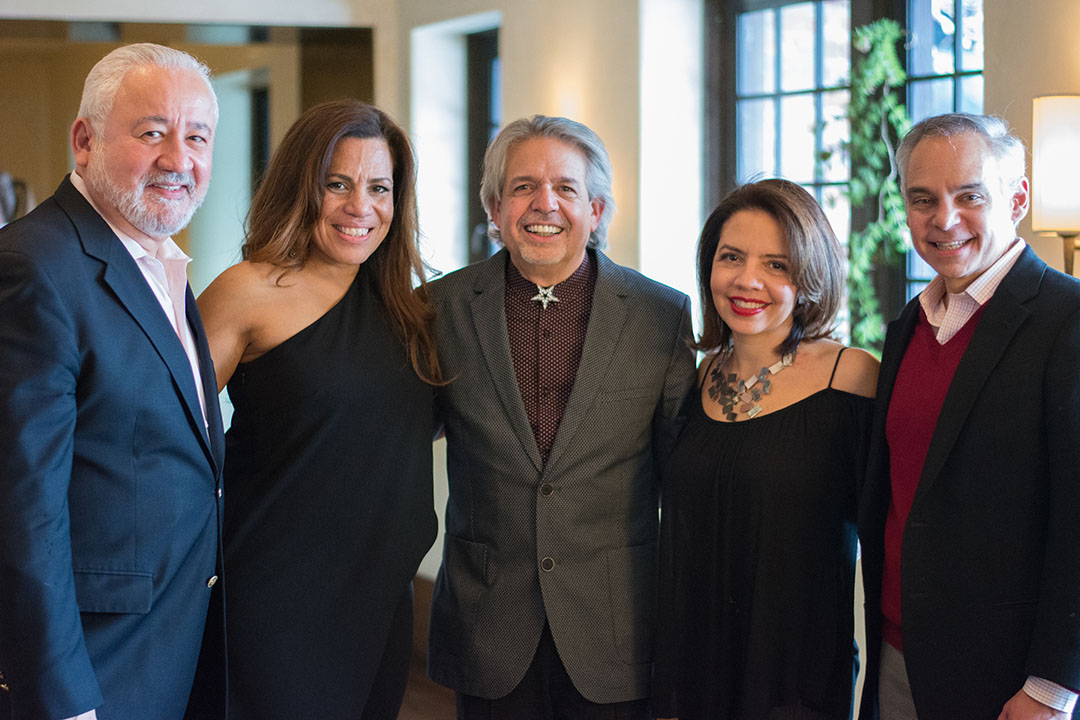 Alt Text:
MirRam Founding Partner Roberto Ramírez, Partner Catherine Torres, Founding Partner Luis Miranda, Partner & Chief Financial Officer Luz Miranda-Crespo and Managing Partner Eduardo Castell
Title Text:
MirRam Founding Partner Roberto Ramírez, Partner Catherine Torres, Founding Partner Luis Miranda, Partner & Chief Financial Officer Luz Miranda-Crespo and Managing Partner Eduardo Castell
Description:
MirRam Founding Partner Roberto Ramírez, Partner Catherine Torres, Founding Partner Luis Miranda, Partner & Chief Financial Officer Luz Miranda-Crespo and Managing Partner Eduardo Castell
9. Luis Miranda Jr., Roberto Ramirez and Eduardo Castell
Partners, MirRam Group
The political big three of Upper Manhattan are fighting local battles and advocating for Inwood, Washington Heights and beyond. Luis Miranda has long been one of New York City's savviest Latino political operators, having served in the Koch, Dinkins and Giuliani administrations and having worked on campaigns for heavyweights like Hillary Clinton, Charles Schumer and Kirsten Gillibrand.
In 2000, he joined forces with Roberto Ramirez, a fellow native of Puerto Rico, to found the MirRam Group. Ramirez had spent a decade serving in the Assembly and served as the Bronx Democratic Party chairman. A decade later, the pair brought on Eduardo Castell, who has helped run campaigns for the likes of Bill Thompson, Eric Gonzalez and Letitia James.
The firm has been in the spotlight recently for its ties to the Broadway hit "Hamilton" – Miranda is the father of the show's creator, Lin-Manuel Miranda – but MirRam was already famous in New York's political circles for its community roots, effective campaigns and influential connections.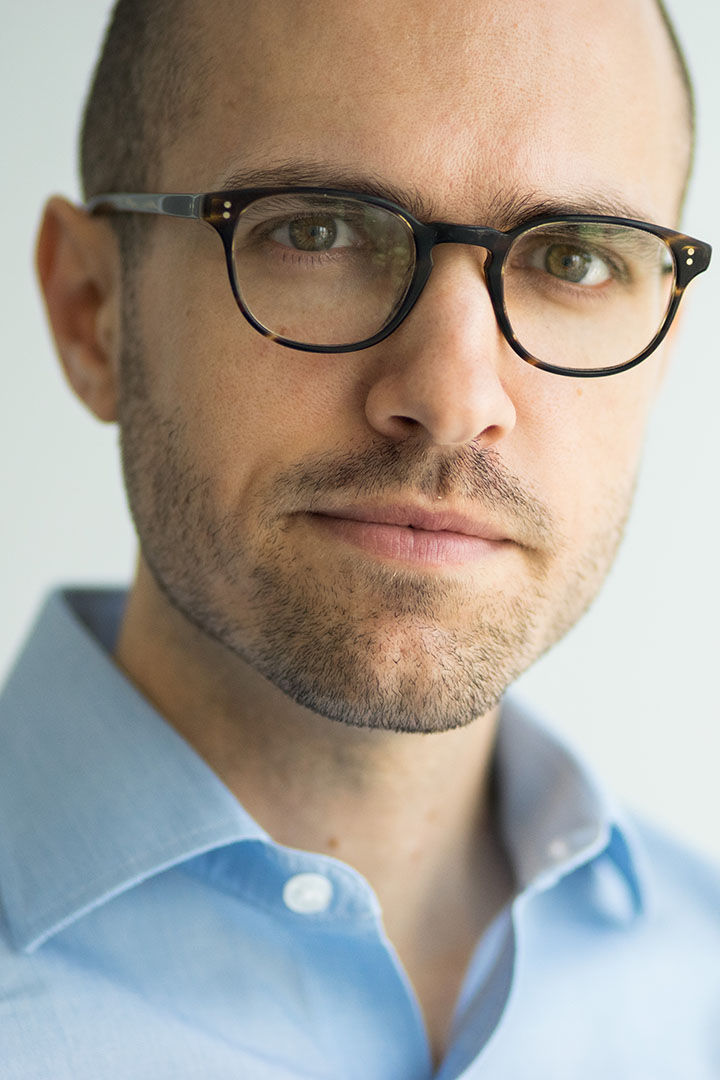 Image Credit:
Todd Heisler/The New York Times
10. A.G. Sulzberger
Publisher, The New York Times
The next generation took over at The New York Times at the start of the year. On Jan. 1, a letter from newly installed publisher Arthur Gregg Sulzberger – known as "A.G." – was printed in the Times. He took aim immediately at our era of "misinformation," putting on notice those who peddle in fake news, or the rising notion that mainstream news is fake.
By July, Sulzberger was in the news for his White House meeting with President Donald Trump, where the new Times leader said he told Trump directly that his rhetoric against the press will lead to violence. Run by the same family for decades, the modern Times remains the place where many people who run Manhattan start their day – only now that relationship is more likely to start on a smartphone than with a newspaper. Sulzberger, a former reporter at the Times and a champion of change in the digital age, certainly recognizes that shift. He aims to link old needed standards to a new age.