In a world without Cuomo, who would be the favorites for governor?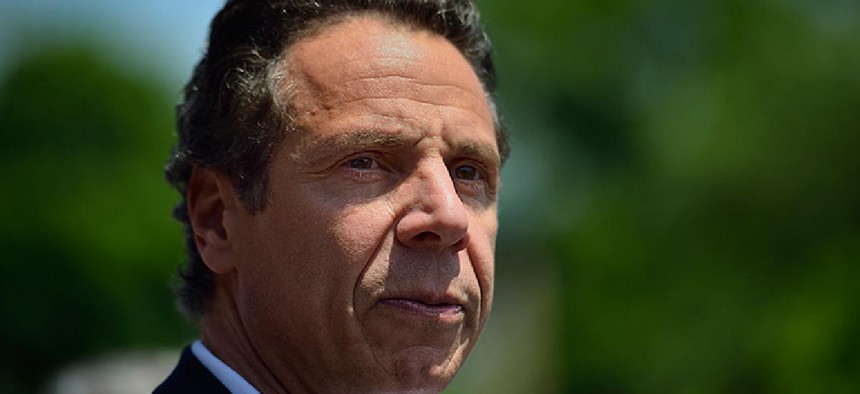 Number One Number One
Gov. Andrew Cuomo says the recent criminal complaint filed against one of his closest aides, Joe Percoco has not changed his thought process about running for re-electtion. But if, for some reason, Cuomo decides to bow out of the 2018 gubernatorial race, the Republican and Democratic fields would be wide open.
On the Democratic side, there is no shortage of prospective candidates - from top state elected officials (Eric Schneiderman and Tom DiNapoli) to rising stars in Congress (Kirsten Gillibrand and congressional candidate Zephyr Teachout) to the veritable sheriff of Albany (Preet Bharara). Republicans face longer odds given the Democrats' registration edge, but still have a bench of potential candidates, such as Rob Astorino and Chris Gibson that could seize on the dysfunction in Albany under a Democratic governor.
This 2018 prognosticating could certainly be for naught, but as the last two years have shown, a lot can happen to change the electoral landscape in a short amount of time. Here are the Republican and Democratic favorites to be the next governor, as predicted by the Slant Editorial Board.
Democrats
3

/1: Preet Bharara
Politicians who have pledged to clean up Albany have done very well when running for governor. Think of what would happen if someone who has an actual record of cleaning up Albany ran.
---
5

/2: Kirsten Gillibrand
The popular politician could spend the next two decades in the U.S. Senate and maybe one day be as powerful as senior senator Chuck Schumer. If that's not motivation to run for governor, we don't know what is.
---
5

/1: Eric Schneiderman
In recent history, the attorney general-to-governor path has been very successful. No reason to think Schneiderman wouldn't at least think about following in the footsteps of these folks.
---
6

/1: Tom DiNapoli
Comptroller to governor might be a tough jump, but DiNapoli is likeable and popular with the unions that make up much of the Democratic base. If the field is right, he could find a path to victory in a Democratic primary, and then he'd be a favorite in the general election.
---
15

/1: Zephyr Teachout
She has the experience of running already. And, if she is a member of Congress, she'd have added clout for a run. Yet in a crowded field, she may still be a longshot in a Democratic primary.
---
Republicans
6

/1: Rob Astorino
Astorino lost in a landslide to Cuomo in 2014, but he didn't have a ton of name recognition and the environment was not friendly to Republicans. The Westchester county executive could find a slightly better path to victory in an open race in 2018, but it will still be tough for any Republican.
---
8

/1: Chris Gibson
He says he is not running for governor. And, if Rep. Gibson is anything, he is generally a man of his word. Heck, he term limited himself to eight years in Congress and stuck by that promise, even though national GOP figures wanted him to run again and hold on to his seat. If he did decide to run, he'd be an intriguing candidate and potentially the frontrunner for the GOP nomination.
---
10

/1: John P. Cahill
In 2014, Cahill struggled to get media attention in his race for attorney general against Eric Schneiderman, in part because the race for governor sucked up all the air. The Pataki-era veteran and political talent could do better just seeking the state's highest office.
---
12

/1: Peter King
The blunt-speaking Republican congressman will likely never abandon his position as a power player in the House of Representatives to run for governor, but if he did consider doing so he'd definitely be a formidable opponent who'd start with a strong base of GOP support from Long Island and Manhattan.
---
12

/1: Harry Wilson
Wilson lost by a neck to Comptroller Tom DiNapoli in 2010. Of the 4.5 million votes cast, he got just 200,000 fewer than DiNapoli. It's the closest a Republican has gotten to winning statewide since George Pataki was re-elected in 2002. There's little indication he wants to jump back into politics, but if he did he'd have a lot of supporters.