Donald Trump
Fair Fares would help halt deportations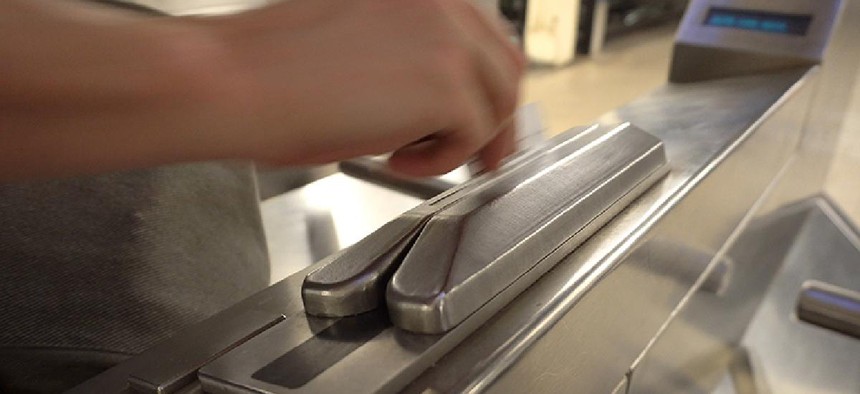 New York City's transit system is a lifeline for millions of people. It connects seniors to medical care, brings students to class and transports New Yorkers to their jobs every day. Many of us take it for granted, and recent Metropolitan Transportation Authority fare increases may not really pinch our pocketbooks.
But for low-income New Yorkers, every penny counts and every fare increase makes mobility a little bit harder.
As public defenders, we see the consequences with our clients, many of whom have been arrested for fare evasion. In January alone, the NYPD arrested 2,000 New Yorkers for jumping a turnstile.
We have always strongly disagreed with the NYPD's overzealous enforcement of broken windows, fare evasion policing because it disproportionately impacts communities of color and the poor – and it's not the best allocation of police department resources.
But now, under President Donald Trump's administration, the stakes are much higher and the end result for some could be detention and deportation.
Despite Mayor Bill de Blasio's assertion that New York City is leading the country as a sanctuary city, what's actually playing out in local precincts and courts with fare evasion is a much different reality. Even though the NYPD does not directly communicate these incidents to U.S. Immigration and Customs Enforcement, arrests and personal information still percolate to ICE via shared city, state and federal crime databases. And fare evasion – a theft of services and crime of moral turpitude under New York state penal law – is a misdemeanor and, consequently, a removable offense per federal immigration statute.
The MTA's March 19 fare increase will undoubtedly lead to more arrests for turnstile jumping because, for some, the fare is unaffordable. Poor New Yorkers already have to choose between groceries, rent, prescriptions, other essentials and their next subway ride. As long as the NYPD keeps enforcing low-level offenses in poor communities, immigrant New Yorkers will be even more susceptible to deportation by ICE.
Luckily, City Hall has a few options and the first and most obvious one is to finally end broken windows policing, which has plagued black and brown communities for decades, clogged our court system and countered attempts to reduce the prison population at Rikers Island and other city correctional facilities.
However, smart policymaking would bundle broken windows policing reform with a subsidy program to offer half-price fares for low-income city residents aged 18 to 64. Even though the MTA falls under state jurisdiction, City Hall can still allocate funding in the fiscal year 2018 budget to support such an initiative. The plan would benefit 800,000 New Yorkers and save eligible riders more than $700 per year off the cost of buying monthly passes.
With the threat of federal cuts looming, coupled with a contracting local economy, new initiatives might be hard to fund in next year's budget, but we believe this two-pronged solution is worthy of the city's support. It provides the needy immediate financial relief and access to our transit system, while eliminating a practice that can have dire consequences for immigrant families. New Yorkers from neighborhoods in every borough need City Hall to prioritize this now.
Seymour W. James Jr. is the attorney-in-chief at The Legal Aid Society.