New York City
'The Last O.G.' is the only thing on TV that gets NYC right
"The Last O.G.," the TBS sitcom starring Tracy Morgan that just finished its second season, gets New York City, Brooklyn, race and class right in a way TV shows rarely do, writes City & State's Ben Adler.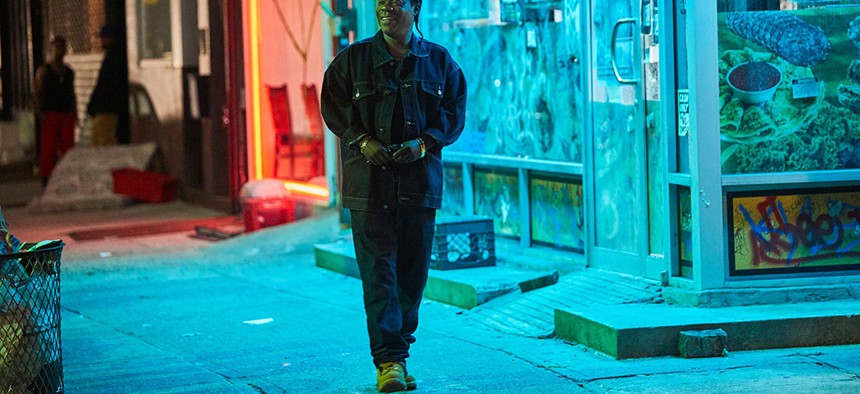 "The Last O.G.," the TBS sitcom about Tray Barker, a lifelong Brooklynite who comes home after 15 years in prison for selling crack and finds his neighborhood transformed by rich newcomers, is funny, trenchant and relentlessly pitch-perfect in its depiction of Brownstone Brooklyn and how gentrification has upended its communities. The show has an all-star cast: The genius comedian Tracy Morgan – who grew up in Bed-Stuy – stars opposite Tiffany Haddish, and Jordan Peele is one of the show's creators. (The second season just finished airing; the first is available on Netflix.) As Vanity Fair's Richard Lawson wrote, "It's not all easy hipster jokes, nor does the series minimize the real pains and complications of gentrification. 'The Last O.G.' has a true and wise heart, with Morgan's surprisingly layered, lived-in performance."
Since gentrified Brooklyn is an obsession in the media, you'd think this show would be the most-blogged, most-tweeted and most-discussed after "Game of Thrones." You would be wrong. Perhaps that has something to do with whose story is being told.
Whereas "Girls" provoked innumerable think pieces complaining about the lack of characters of color in the show's first season, the presence of nuanced, resonant black characters on "The Last O.G." has been largely overlooked. Even a clever, updated interpolation of Spike Lee's classic 1989 film "Do the Right Thing" in the recent season two finale – Sal, the film's pizzeria owner has been replaced by an arrogant white real estate developer – didn't elicit a peep from the chattering classes. If "Girls" had done anything half as provocative and incisive, the Internet would have short-circuited from all the hot takes. 
"The Last O.G." never specifies which neighborhood it is set in, and the on-location shots are gathered from all over the western half of the borough. The neighborhood has brownstones and housing projects, yuppies who are mostly white but sometimes black and was crime-ridden until relatively recently. From those clues, and a few others, it appears that it is somewhere in the Fort Greene/Clinton Hill/Bed-Stuy area, or perhaps Crown Heights. 
The "Do the Right Thing" episode, including its cameo from Brooklyn rap great Talib Kweli, captured everything that makes "The Last O.G." so unique: It told the story of class and racial oppression and conflict, privilege and poverty from the perspective of the oppressed. We see the argument with the developer through Morgan's character's eyes. We laugh knowingly, but also feel pain, at his accurate observation that the images of future residents on luxury tower promotional displays always feature mostly white people – even when the neighborhood it's coming to is still mostly black or Latino. 
Other recent shows set in gentrified or gentrifying neighborhoods, such as "How I Met Your Mother," "Girls" and "Broad City," have enjoyed enormous, mostly enthusiastic media coverage. That's often deserved, especially in the case of "Broad City," which is deeply creative and sometimes hilarious. But one must wonder whether the fact that these are shows made by and about white people who moved to their hip neighborhood after college is why they are so richly appreciated – and why "The Last O.G." is underappreciated. For example, while Slate has only made passing reference to "The Last O.G." in two items on other subjects, a search for "Lena Dunham" and "Girls" on Slate.com brings up more than 300 items.
TV shows set in gentrified neighborhoods are often told solely from the perspective of the gentrifiers. In other cases, including many of the most-watched shows set in New York, they completely lack the perspective or attitude of anyone who lives in the neighborhood at all. Consider corny and inauthentic – but well-reviewed and highly rated – shows such as "Friends" or, more recently, "2 Broke Girls." The sets look like New York City only in the sense that a theme-park ride might: cutesified, with improbably commodious and light-filled apartments. The characters look, talk and dress like the Middle Americans they are appealing to, not New Yorkers of any sort. In a typical scene in "2 Broke Girls," which takes place in Williamsburg, Brooklyn, one character tells a joke set in the parking lot of an IHOP in neighboring Greenpoint. There are no sitdown chain restaurants with parking lots in Greenpoint. Nothing about the joke – IHOPs, parking lots, hokey, unironic humor – feels at home in North Brooklyn. But the joke, like the show itself, wasn't for anyone who knows anything about Greenpoint or Williamsburg. (While "The Last O.G." is not immune to such errors – private schools in Park Slope do not have lacrosse teams, for example – they are comparatively rare, minor and technical rather than atmospheric.) 
Even some of the earlier sitcoms about black households in Brooklyn were only partial exceptions. "The Cosby Show" and "Living Single" were about high-earning professionals who lived across the river from their white counterparts. On "Cosby," the humor's reference points and sensibility were often as suburban as "Family Matters." A running theme on "Cosby" was how the teenage son always wanted to borrow his parents' car; one wonders, living in Brooklyn Heights, why Theo Huxtable preferred dealing with traffic and parking to just taking the subway.
"The Last O.G." is, finally, a show about black Brownstone Brooklyn, told from the perspective of actual native black Brooklynites. The characters have come from, and wound up all over, the wide spectrum of economically diverse Brooklyn: the stickup man, played with wry toughness by Method Man of the Wu-Tang Clan, Barker's chronically broke and always-scheming cousin, Haddish's upwardly mobile fashion executive, and Barker's mother, the resolutely respectable church lady. The humor and reference points are Brooklyn, New York and urban to their heart. The slang and music are always on point. Each episode of Season Two is named in honor of a hip-hop song, including classics by KRS-One, A Tribe Called Quest and De La Soul. 
Whereas sitcom scenes are typically set in locations conducive to filming on a studio set – and in which white suburbanites and yuppies congregate – such as living rooms and cafes, "The Last O.G." characters live, like people really from Brooklyn do, out in the neighborhood: sitting on a park bench, standing on a sidewalk or walking down the avenue. One true-to-life exception is the barbershop, which Morgan's character introduces his son to, because of its centrality in the African-American community. 
The varying spaces affect the communal life that takes shape within them. As Brentin Mock observed in a 2017 article about how "Friends" ripped off "Living Single": "The defining aspects of a cafe – dim, ambient, indoors – also run opposite to the louder and brighter claims on outdoor public space found in black gathering spots like the block, the stoop, and the front porch. Indoor black congregating spots like barbershops encourage the kind of joyous banter that would be immediately shhh-ed in a cafe." But the phenomenon goes beyond race: Even us white Brooklyn kids can be loud and uninhibited – just ask Bernie Sanders.
That's why, to this Brooklynite of a certain age, watching "The Last O.G." is like hearing Sanders speak: It's a rare opportunity to see our little corner of the world accurately represented on a national stage. 
Powered By
NEXT STORY: How Cabán made fools of us all