New York State
Reversing climate change means killing car culture
Climate Week is the perfect time to reexamine our infrastructure.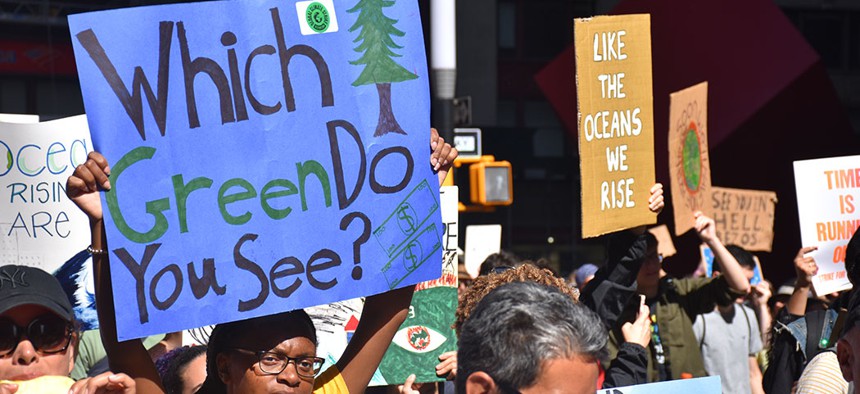 This is Climate Week in New York City, pegged to the United Nations General Assembly session and the U.N.'s Climate Action Summit on Monday. Activists, businesses and governments will be hosting events intended to educate the public about the gathering climate crisis. And last Friday, tens of thousands of schoolchildren gathered in lower Manhattan to demand policies to reduce global warming, including a "Green New Deal."
A Green New Deal would entail overhauling the nation's infrastructure: replacing its fossil fuel-burning electric plants with cleaner sources of energy, spreading electric vehicle charging stations, train lines and bus stops across the countryside, and weatherizing homes and offices. 
So it is fitting that our annual infrastructure issue coincides with Climate Week. Our stories in this issue analyze policies at the intersection of the environment and transportation infrastructure. Zach Williams' cover story reports that cities across New York state are beginning to take down highways in favor of pedestrian-friendly roads. Sarah Goodyear's piece notes that the proposed reauthorization of the federal transportation funding bill making its way through the U.S. Senate would contain a section on climate change, but it would fail to shift transportation spending priorities toward mass transit over personal motor vehicles.
Powered By
NEXT STORY: A tale of two Ruben Diazes