Editor's Note
Editor's Note: A Kmart loved by punks and bohemians closes
The department store's Astor Place location did what no one thought possible: It made its mark on the neighborhood.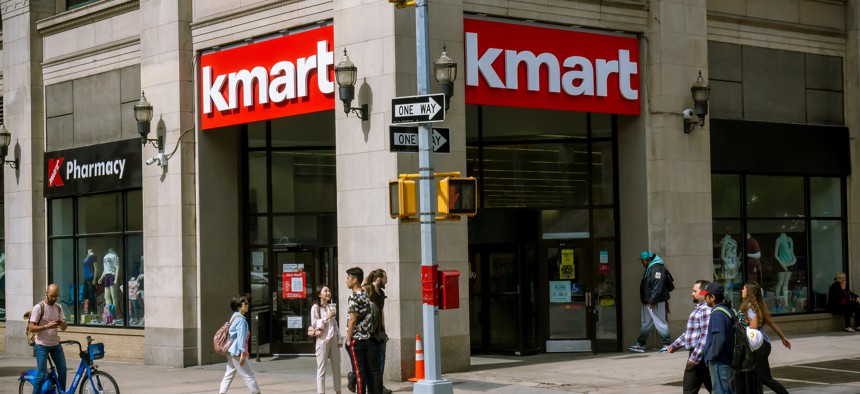 It's hard to say if COVID-19 was to blame, but the closure of the last remaining Kmart in Manhattan came quickly a little over a week ago. Employees who served as essential workers during the pandemic were given two days' notice that the store on Astor Place was being shuttered.
The closure isn't surprising after the devastating impacts of the pandemic. Kmart, now a subsidiary of the holding company that owns Sears, appears to have its days numbered as a department store chain due to financial losses. But while many balked at having Kmart sprout up 25 years ago along the fringes of New York's punk and bohemian scene on St. Marks Place, the store found its niche in the neighborhood.
Those same punks and bohemians from the area began buying diapers and items in bulk as they got older and started families. Plus, you had New Yorkers who shopped there for the discounts that made Kmart a household brand years ago.
Kmart, a chain that was once a fixture of suburban life, came to the neighborhood to cater to the tastes of "the young avant-garde of Manhattan," said its executives at the time. It even chose to locate itself in what was a Wanamaker's, albeit without the style and architectural beauty of the chain whose namesake invented the department store.
Kmart, while it had become rundown and the butt of jokes, did become respected by those who shopped there, and in New York that is hard-earned.