Editor's Note
Editor's Note: Not vaccinating all eligible NYC students against COVID-19 is a risky bet
The mayor needs to create a safe place for children to learn.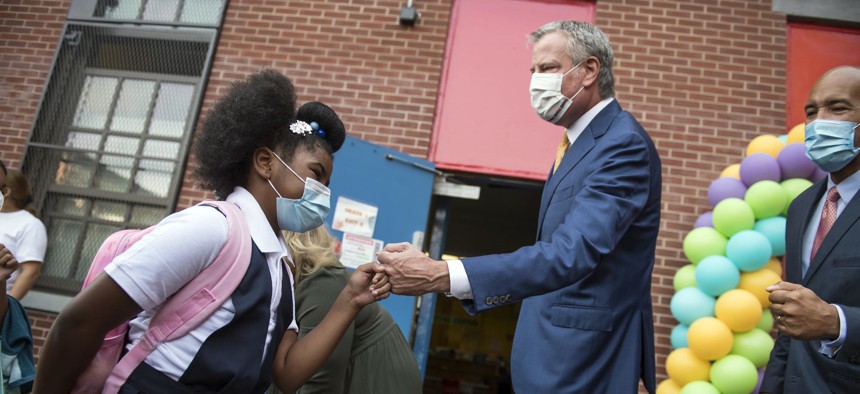 I've worked for a couple of after-school programs in my lifetime and can't imagine if I were to have the opportunity to do the same work during the coronavirus pandemic that I would go into a school without wearing a mask or being vaccinated against COVID-19.
New York City Mayor Bill de Blasio is keeping the requirement that everyone coming to school this fall wear masks. He's also required that all staff be vaccinated on their return to the largest school system in the United States. However, the mayor stopped short of requiring vaccinations for eligible students. "We just don't think that's the right thing to do," he explained to WABC 7 after Los Angeles, the second largest district in the country, decided last week to require vaccinations for students 12 and older. 
De Blasio said New York City schools are currently focused on getting kids back into classrooms, but that an option for vaccinating older students remains on the table. There's comfort in knowing that more than 65% of New York City students who are 12 and older have been vaccinated, compared to the state average of 50% for kids the same age. But it's still hard to understand why de Blasio's policy stops short of making the requirement apply to all.
Ultimately, it remains up to every individual to what extent they're willing to go to ensure their safety and that of others, especially children. And school, of all places, should be a safe haven for everyone. At the moment, the city's schools are jeopardizing that core ideal.