Editor's Note
Editor's note: Could the Automat be a model eatery for the pandemic?
With COVID-19 here to stay, there's no better reason to bring back automated restaurants.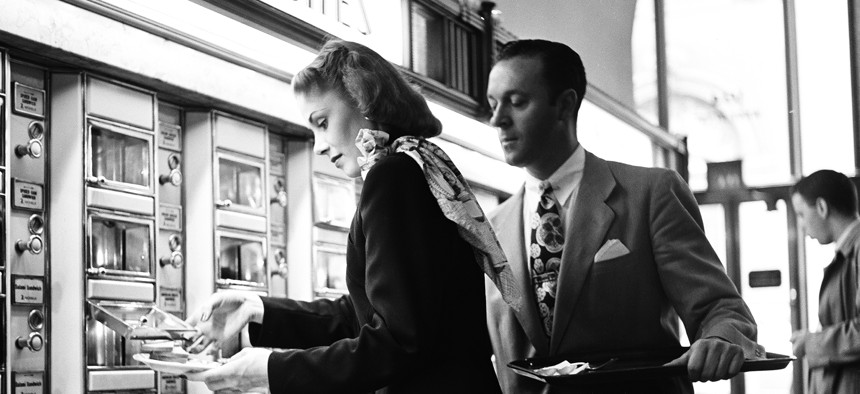 A new documentary "The Automat" by director Lisa Hurwitz opened in theaters last week, bringing back a wave of nostalgia for New Yorkers who were fond of the once popular automated restaurants. Among the nostalgics sharing these memories in the documentary are Colin Powell, Ruth Bader Ginsburg and an incredibly funny Mel Brooks, who offers himself as the "spearhead for this mashugana of a documentary."
I recall my father taking me to the Automat on 42nd Street and Third Avenue during his lunch breaks from a bank job nearby. It was fascinating to drop some change into a coin slot that would allow you to open a glass paneled door for a fresh slice of pie, sandwich or any number of freshly prepared meals. All the food was made in a kitchen concealed behind the paneled doors.
Despite their quirky popularity, Automats closed for good in the 1970s after being around for decades because of competition from fast-food restaurants and rising food prices. However, with COVID-19, the concept of contactless dining returned as restaurants switched to digital menus and food pickup areas that minimized interacting with others. Now some restaurants are taking contactless dining a step further by bringing the Automat format back. There's even plans for one in Brooklyn that will sell 32 varieties of dumplings out of temperature-controlled lockers.
It's possible as people adjust to a post-pandemic world that more automated eateries will pop up. The Automat in its heyday had as many as 30 locations around the city, plus more in Philadelphia. For many, it will be a retro way of eating for a very new and different world.