Editor's Note
Kathy Hochul handled downstate hecklers with aplomb
The governor didn't flinch after getting an earful of boos during last week's Rangers game.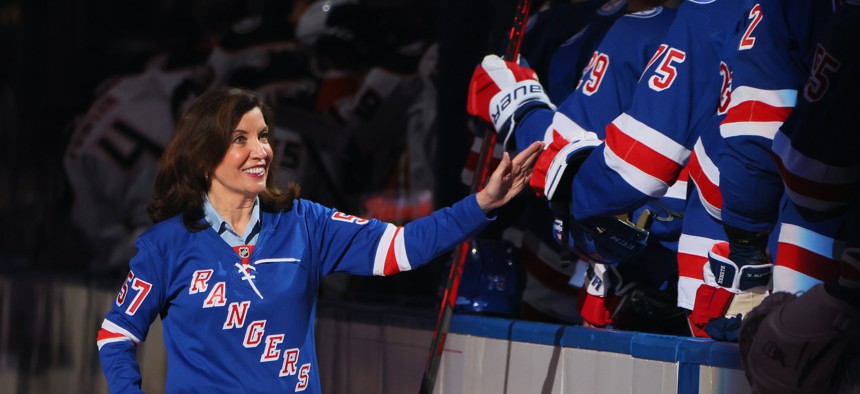 Sports fans are sometimes brutal with politicians who make an appearance at the start of a game. Just ask Gov. Kathy Hochul. She wasn't spared from enduring a long round of booing when she showed up for the puck drop at last week's Rangers game at Madison Square Garden. Hochul put on a brave face as she walked out alone onto the ice for a photo opportunity just before she helped start the hockey game.
Fielding criticism is part of the job, and Hochul clearly demonstrated she's got a thick skin by not even flinching in front of a tough downstate crowd. It wasn't even clear why she was being booed. Was it her performance as governor? Was it because she was holding up the game? Were fans angry that the Buffalo native was wearing a Rangers jersey? Who knows. It was definitely mean-spirited and disrespectful, even for what a politician is expected to take. The hecklers either overlooked or didn't care about the very reason she was even there: Women's Empowerment Night.
It certainly was a new low for New York state to have its first female governor treated in such a way. I wouldn't want to be a downstate elected official standing in front of Buffalo fans any time soon.