Editor's Note
Editor's Note: NYC heroes who ended day of nightmare deserve thanks
From the straphangers that helped one another to the security camera technician who said he identified the gunman, New Yorkers came together to protect their own.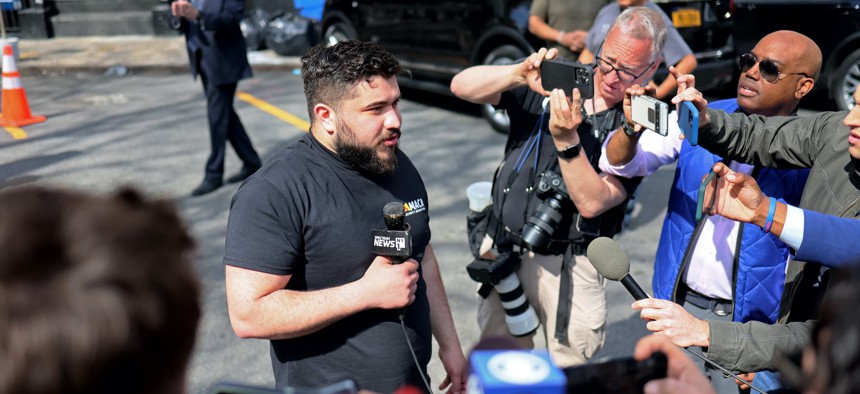 The heroism of New Yorkers brought much-needed relief to the horrific events of last week. It started early Tuesday, as a gunman in a face mask set off smoke grenades and sprayed bullets on a crowded subway train entering a station in Sunset Park, Brooklyn, during morning rush hour. The gunman escaped, leaving almost two dozen panicked straphangers injured and traumatized. 
Quickly, social media images and videos showed passengers aiding each other off the train onto a platform to safety as first responders arrived and attended to the injured. A hunt for the shooter continued on into the next morning and ended after the suspect, identified as Frank James, allegedly phoned in a tip to the police Crime Stoppers line to say he was at a McDonald's in Manhattan's East Village. Amber Alert-style notifications went out asking New Yorkers to be on the lookout for the suspect, who was a short while later nabbed by police at the corner of St. Marks Place and First Avenue. The 61-year-old was taken into custody and held without bail while his attorneys sought a psychiatric evaluation. Zack Tahhan, a 21-year-old security camera technician, said he spotted James soon after the alert sounded and told police. He had a crowd of reporters and jubilant New Yorkers almost cheering him in celebration. 
"My fellow New Yorkers, we got him. We got him," New York City Mayor Eric Adams said in remarks moments later. He gave his thanks to all involved – the police, firefighters, emergency medical services personnel, federal authorities and average New Yorkers on the street – all true heroes who helped put an end to a nightmare. It's gratitude that will live on and serve as a reminder that New York is a town of heroes.