Editor's Note
Editor's Note: A call for saving the medallions along the Avenue of the Americas
There were once 300 medallions with the national seals of countries in the Western Hemisphere, but now only a handful remain, rusted and neglected.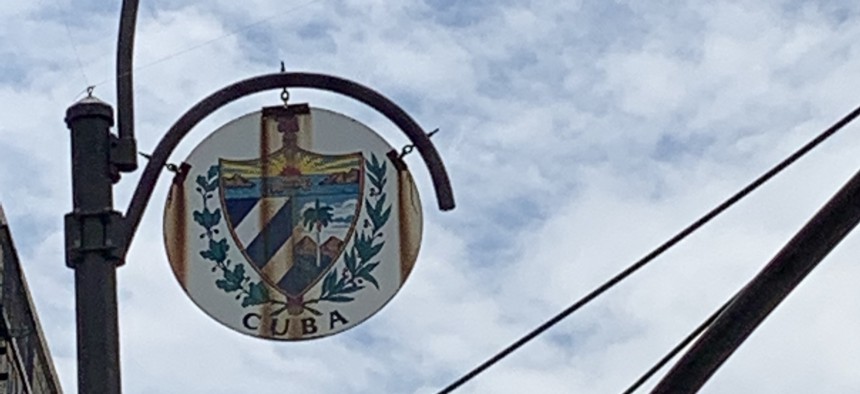 Manhattan's Sixth Avenue sounds so bland when compared to the other name it was given by Mayor Fiorello H. La Guardia in 1945, "Avenue of Americas," as an expression of the "love and affection" New Yorkers had for our neighboring republics in the Western Hemisphere.
For my family, with roots in Central and Latin America, it had special meaning because we'd often look for medallions on lamp posts with the national seals of our Cuban and Chilean roots whenever traveling along the avenue. We were New Yorkers and proudly represented along this almost 4-mile thoroughfare running through the heart of the city. Today, the few that remain, rusted from years of neglect, say the exact opposite. 
The city hasn't replaced the medallions over time, and many came down for good during a lamp post replacement project in the 1990s. A promise to find a way to replace the medallions went unfulfilled, and a Department of Transportation spokesperson during the Bloomberg administration told the New York Times in 2008 there was no plan. Now an online petition, started by Miguel Perez, professor of journalism and Hispanic American History at Lehman College at CUNY, is calling on the Adams administration to take action. Of the 300 medallions that originally graced the avenue, only 18 remain according to Perez. 
When asked for comment, Commissioner Ydanis Rodriguez, who is Dominican, said in a statement that "as a city it is important that we recognize and preserve symbolic icons that represent our immigrant origin. As a Latino descendant I am looking into this matter closely." Sadly, if nothing is done, the so-called Avenue of the Americas may soon not have any, and these once elegant medallions that have represented New Yorkers will be lost.