Editor's Note
Editor's note: It's time to sign the Grieving Families Act into law
It would replace New York's current wrongful death law that leaves people unable to seek meaningful compensation after the loss of a loved one who had little or no financial worth, particularly impacting people of color.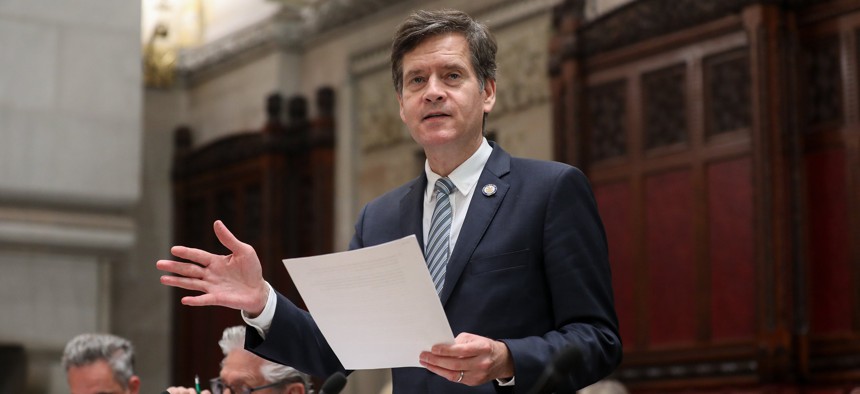 The Grieving Families Act was approved by both chambers of the state Legislature back in June and has drawn steady support as proponents have urged Gov. Kathy Hochul to sign the legislation into law. If she does, the legislation would expand the amount of damages families can claim in wrongful death cases. 
The current law, dating back to 1847, limits claims to a victim's worth, not allowing for meaningful compensation when the person lost was struggling financially or unemployed. This especially was the case with children and elderly people, with disproportionate impacts on Black and brown people, according to state Sen. Brad Hoylman, the bill's sponsor in the state Senate. "It's the difference between an infant and a trader on Wall Street, or a construction worker and a Harvard MBA. We shouldn't be making those distinctions in the law on a person's worth," said Hoylman. Assembly Member Helene Weinstein sponsored the Assembly version. 
Opponents, however, argue that signing the legislation into law would be ill-advised, because it would drive up insurance payouts and raise rates for all during hard economic times. That, however, doesn't convince a loved one seeking closure, said state Sen. Cordell Cleare, a cosponsor on the bill who lost an adult son due to human error during a hospital stay in August 2021. She said she was unable to seek a satisfactory claim, because her son was a "struggling artist." "To be told that you can't even hold these people accountable in any significant way. You know, it's not a good feeling," she said.
Hochul can reverse the lack of empathy the current law shows with the stroke of a pen. It's a decision that's long overdue for many seeking justice after tragedy strikes.