Editor's Note
Editor's Note: New York City is a migrant's best hope for staying in the U.S.
The city, while struggling to shelter the recent influx of asylum-seekers, remains a critical destination for those fleeing persecution in their native countries thanks to the available resources and legal help.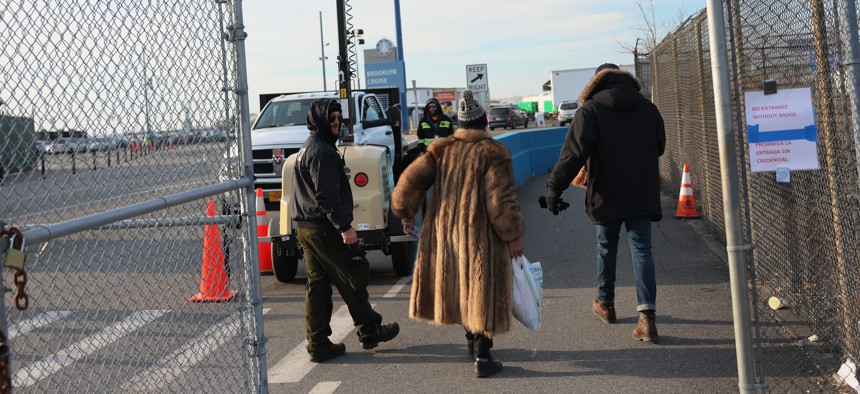 The song "New York, New York" made popular by both Liza Minnelli and Frank Sinatra, includes the line, "If I can make it there, I'll make it anywhere." This is a notion that's just as true for asylum-seekers looking to "make it" in the U.S. 
While the recent influx of migrants has tested New York City's ability to shelter the thousands who have arrived by bus from the southern border, it has also highlighted how much the city has proved itself a critical destination for asylum-seekers. According to advocates, migrants come because of the social service resources available to them, the organizations that can support them and the friends and family who are already here welcoming their arrival. "It's part of the ethos of the city," said Hannah Strauss, a staff attorney with Catholic Charities who works on a help desk for migrants inside Manhattan immigration court. 
Strauss and other immigration lawyers have noted that legal help and representation for navigating the asylum process is probably the most important resource migrants have when coming to New York City. And while there are not enough free lawyers to go around, there are still many doing pro bono work for migrants who can't afford to pay. That for many migrants makes the journey to New York City, over other U.S. cities with fewer resources, a priority, especially when they are fleeing their countries where they were persecuted, wronged, threatened or physically abused, among other traumas. Arriving in the city means a more likely chance that they may successfully stay in the U.S., something a city of immigrants should be proud of.