Julissa's getting closer, and who's trying to bury Buery?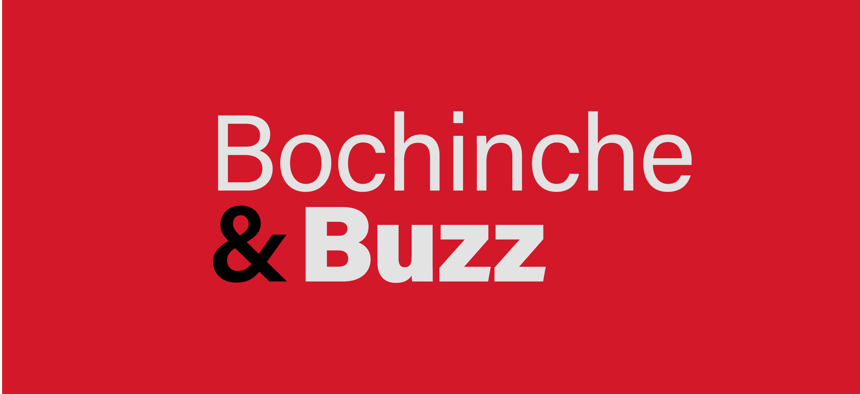 A couple of well-connected bochincheros believe that Richard Buery, the New York City deputy mayor for strategic policy initiatives, is the target of at least one envious colega at City Hall. "The leaks are coming from inside," one of them said. "And they're meant to make the mayor have second thoughts about him as the DM to take over Tony's (First Deputy Mayor Anthony Shorris') duties when he leaves."
Among the leaks referenced is the story first reported by the New York Post on April 3 about Education Department officials pulling strings to get Buery's hijo into top-ranked MS 51. One Republican bochinchero assured B&B the following about the charter school advocate: "He's been very valuable to the mayor. He's been thrown into difficult situations and has taken care of business for his boss." If the bochincheros are correct, there should be a few more damaging leaks before this is over, and that's not good for Bill de Blasio's re-election bid. Veremos.
Julissa's getting closer ...
Meeting with Joe Crowley is among the many acts that New York City Councilwoman Julissa Ferreras-Copeland has to undertake before gaining the trust of the Queens County Democrats. "She's on her way, but she's being watched closely," a Queens bochinchera told me recently. There's also the fact that Assemblyman Francisco Moya's rumored primary challenge against her "ain't happening," a bochinchero told B&B. It was never a sure thing. That leaves Hiram Monserrate the only challenger with name recognition she has to worry about. "He lost a district leader race," said another Queens bochinchero who doesn't see the disgraced político as a threat. To be clear, the meeting with Boss Crowley doesn't guarantee anything. Not even the support for City Council speaker? "It's only April. A lot is happening in the council right now," opined an astute City Hall bochinchero. "These days nothing can be counted on or guaranteed. Ask Hillary about that." Damn, and that coming from a longtime HRC supporter.
RELATED: Who is the real Simcha Felder?
"He should worry about Simcha Felder"
That's what one bochinchero and ally of the Manhattan Democratic Party said about the recent demand made by Brooklyn City Councilman David Greenfield that the party oust anti-Semitic City Council candidate Thomas Lopez-Pierre. According to the upset bochinchero, "Keith (Wright) has been looking at ways to legally boot (Lopez-Pierre)."
Part of Lopez-Pierre's vile campaign and anti-Semitic rhetoric is based on attacking "greedy Jewish landlords." That has not played well with Manhattan Dems who will for certain support City Councilman Mark Levine, whom Lopez-Pierre is challenging in a primary. According to the Manhattan insider, Greenfield should be more concerned about "Simcha's disloyalty to the party and his allegiance to the IDC. Greenfield should be asking that (Felder's) ass be thrown out of the Brooklyn Democratic Party." Oy vey!
CUNY set to announce slew of appointments
There's a lot going on these days at the central office of the City University of New York. In addition to the bochinche about Chancellor James Milliken being shown la puerta (which we'll soon be updating you about), a new vice chancellor and general counsel has been chosen for the largest urban university system in the United States. According to a deep garganta bochinchero, the search and selection for presidentes of John Jay College and scandal-ridden City College are officially over. Politico New York is reporting that Karol Mason, a former assistant attorney general in the Obama administration, will be the next president of the John Jay College of Criminal Justice, while a formal announcement of City College's head should be made public by June.