We all have bad days, but how do you decide which political player had a bad year? Should a downfall speak to larger issues, such as the national Democratic wave that may have taken down Westchester County Executive Rob Astorino? Or are they perpetual duds like former Rep. Anthony Weiner, who was one of our Losers of the Decade last year and somehow managed to have his worst year yet?
One big consideration is their standing at the end of the year compared to the beginning. This disqualified nominees like Bo Dietl, who started the year as an undignified political hack and ended the year with the data to prove it.
Our winner considerations went much the same way. Winner nominee U.S. Sen. Chuck Schumer started the year as minority leader, cautiously hopeful about a fellow New Yorker as president. He ends the year in the same position, but with less hope. But change is constant in a world with term limits, so enjoy the Winners & Losers of the Year as a snapshot of our time – and know that positions can change in the time it takes to say "indictment."
WINNERS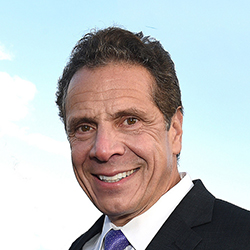 Andrew Cuomo – The governor's seventh year wasn't his luckiest, but he ended it with plenty of political and policy wins. Bernie Sanders and Hillary Clinton celebrated his "free tuition" plan, and he raised the age of criminal responsibility, expanded ride-hailing services upstate and revived therenamed Affordable New York tax credit for developers.
Cuomo bypassed lawmakers by taking his State of the State message on the road, beat back efforts to impose more oversight over state economic development funds and gained more budgetary powers in the event of federal cuts.
Of course, the Trump administration's attacks on Obamacare and its sweeping tax reform plan had Cuomo playing defense. Scandals involving former aides Joe Percoco and Sam Hoyt didn't help. And of course, the inexorable decline of New York City's subway system hurt his approval ratings. But politically, having an enemy to battle in Washington could help his political fortunes – possibly paving the way for a presidential bid in 2020.
Laura Curran – Laura Curran began the year as a Nassau County legislator in the Democratic minority, and ended it as the county executive-elect. She won her campaign against Republican Jack Martins by focusing heavily on ethics reform. She tied her opponent to outgoing County Executive Edward Mangano, who was indicted on corruption charges in late 2016, and is set to be tried in March alongside former Oyster Bay Supervisor John Venditto.
Not only is Curran the first woman to serve as Nassau County executive, her party-flipping victory in Nassau County could signal a Democratic wave in the state in 2018. It remains to be seen whether she can actually clean up Nassau, which is also the home of former state Senate Majority Leader Dean Skelos, who will be retried on corruption charges next year. Her commitment to reform will be tested when she takes office, but Curran-tly, at least, she's a big winner.
Bill de Blasio – How does New York City's mayor, reviled by some as a lazy, lecturing leftist, win re-election with two-thirds of the vote? Because the race was won long before the primary, as a murderer's row of political power players declined to challenge him. One by one, Rep. Hakeem Jeffries, Bronx Borough President Rubén Díaz Jr. – even Hillary Clinton! – decided against joining the primary. Republican John Catsimatidis stayed away and Paul Massey Jr. ultimately dropped out, leaving only Nicole Malliotakis, fighting well above her weight class. De Blasio's incumbency helped scare them away, as did his record of ever-falling crime numbers and ever-rising pre-K enrollment. But the real win-before-the-win was in March, when federal and state prosecutors announced they wouldn't bring criminal charges against de Blasio or his aides after investigating pay-to-play allegations. De Blasio will retain the role of political punching bag for another four years as he nurtures the smallest, saddest sprig of hope for a 2020 presidency this side of Mount Kisco.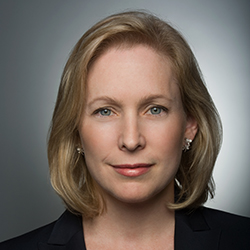 Kirsten Gillibrand – Politics is about timing, and the state's junior senator used the big moments of 2017 to her advantage. She burnished her progressive credentials by taking a stand against President Donald Trump's nominees, voting against more than any other senator – even liberal icons like Sens. Bernie Sanders and Elizabeth Warren. After sexual harassment scandals shook Washington, Gillibrand – who has long crusaded against sexual assault in the military – established herself as a leader of the #MeToo movement. She said that former President Bill Clinton, an ally, should have resigned after the Monica Lewinsky affair. Then, she became the first senator to call for Sen. Al Franken to step down, precipitating an avalanche of censure from his colleagues and resulting in his resignation the next day. Getting personally targeted by the president didn't hurt her brand as a leader on the left either. Gillibrand could be positioning herself for a presidential run in 2020.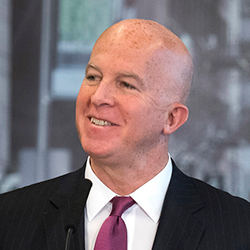 James O'Neill – The new NYPD commish may not have had the name recognition or the bravado of his two predecessors, but that may have worked to his advantage. O'Neill has kept a relatively low profile since getting appointed while New York City has continued to achieve record-low crime rates. He took up the reins right before a terror attack in Chelsea, a turbulent event for even the most seasoned commissioner. But he kept cool and performed well under pressure. He stepped up again this year after another terror attack left eight dead on Halloween. O'Neill hasn't had any high-profile police-related deaths since he's taken command, and he hasn't drawn the ire of advocacy groups. A recent compromise with the City Council on police reform legislation didn't please the police unions, but O'Neill's boss, Mayor Bill de Blasio, was satisfied. All in all, he didn't stir up any controversy, controversy didn't find him and he kept New York City safe.
LOSERS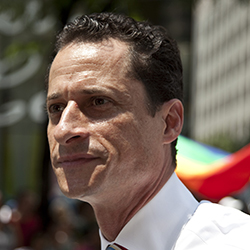 Anthony Weiner – The name says it all – it's everything you never wanted to know and more. Weiner has descended to a special little circle of political hell that comes complete with iron bars and restrictions on being near children. Like a prop plane stalling before a nosedive, Weiner had reached such promising heights. He was once the youngest to win a New York City Council seat, then won a House seat before beginning his sudden downward spiral, with increasingly sordid revelations of sexting (then more sexting … then sexting with minors) causing political onlookers to either cringe and look away or dance with schadenfreude-powered glee. Lately, his appearances on our list have been more by begrudging necessity. But as he heads up to the big house near Boston, he'll likely never register another vote as a winner or loser. But then again … Weiner is beginning to seem like that Hollywood monster who just keeps popping up.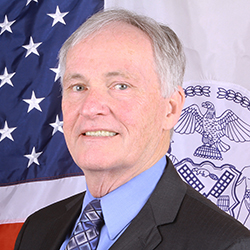 Joseph Ponte – It was like a parable gone wrong: the New York City correction commissioner who lost his job for flaunting his freedom. Ponte – "bridge" in Italian – was brought in as a reformer, hoping to span the gulf between Mayor Bill de Blasio's progressive vision and the vicious culture of Rikers Island, New York's "toughest precinct." Instead, Ponte spent his time crossing other bridges, driving to his riverfront Maine vacation home in his city-owned vehicle. Those drives alone broke policy, but it was the frequency of the trips that brought Ponte down. He spent 90 days in just one year in Maine, sometimes billing 14-hour days from the "Prettiest Village in Maine." All the while, his Department of Correction was dealing with inmate stabbings, three slashings of officers and escape attempts. Under pressure, Ponte resigned in May. After three years at the helm, he could point to reforms like increased inmate programming and decreased solitary confinement. But from three states away, he never managed managed to fix the basic facts of "Torture Island."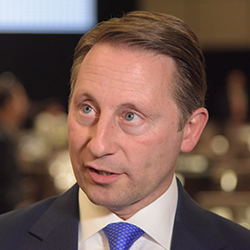 Rob Astorino – It's OK to lose a gubernatorial race. It happens, especially when you choose to run in a blue state as a Republican. You get back on the horse and try again in four years. Unless you're Westchester County Executive Rob Astorino and you lost your own re-election bid to a Democrat. He wanted to run for governor again – and was seen as a decent option after winning a respectable 40 percent of the vote in 2014 – but couldn't even retain his incumbency. Even with government employees being told take time to support him at the polls, he couldn't muster up the votes needed to beat his Democratic opponent, state Sen. George Latimer. Needless to say, Astorino ruled out a 2018 run against Gov. Andrew Cuomo after his embarrassing loss. Truly a crushing defeat for a former rising star. He was another casualty of the Democratic wave that occurred this year.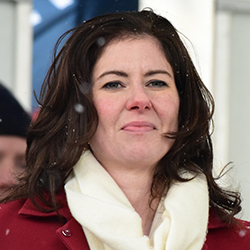 Elizabeth Crowley – Incumbents often seem bulletproof in Gotham. Not so for poor New York City Councilwoman Elizabeth Crowley, the only one to lose re-election this year. Her wiley challenger Bob Holden leveraged a potent mix of neighborhood NIMBYism, a realpolitik GOP endorsement and savvy marketing to wage an insurgent campaign to beat Liz at the ballot box … by 137 votes.
It's hard to say exactly what messaging magic from Maspeth that Bob conjured to put him over the top – although that Republican endorsement certainly didn't hurt. Perhaps it was the prospect of a horrible homeless Holiday Inn? Or was it Crowley's smiling apparent shove that was made famous on social media? Perhaps a sudden genius brought on by Holden's campaign headquarters construction concussion? But worst of all, just look at us, we're ignoring Crowley. Oh well, she'll need to get used to that when she bows out. Despite nepotism being all the rage in the White House, I guess having a powerful cousin isn't all it takes to win in New York City.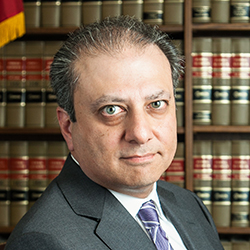 Preet Bharara – Preet can be beat. Praised as a knight in shining armor for his crusades against insider trading and international skulduggery, the U.S. attorney for the Southern District of New York also made his mark with investigations and prosecutions targeting political corruption in New York City and Albany.
But it all came to an end this year when President Donald Trump fired the federal prosecutor, even though the president indicated Bharara would stay on. Not that it was his fault, but the U.S. Supreme Court's ruling in the McDonnell case also paved the way for former Assembly Speaker Sheldon Silver and former state Senate Majority Leader Dean Skelos – two of his biggest targets – to have their convictions overturned. Some speculate that he'll run for office one day, but for now, teaching, podcasting and commentating probably aren't as rewarding as the best job he ever had.