Infrastructure
Queens Borough President Melinda Katz wants "first-class" airports
Will the new upgrades at LaGuardia and JFK curb congestion?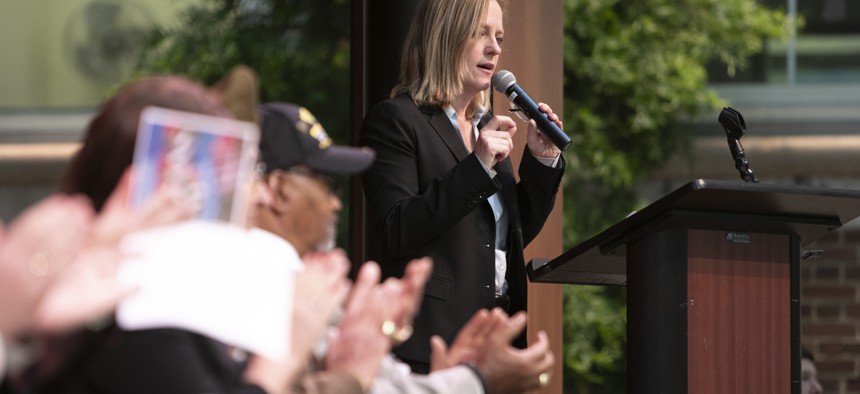 New York's busiest airports are undergoing massive transformations, costing an estimated $21 billion combined. 
Queens Borough President Melinda Katz is confident the efforts to connect the terminals and introduce a new AirTrain will give New York the "top-rate" airports it deserves.
What has been your involvement in the redesign and redevelopment of JFK and LaGuardia airports?
I was appointed to be part of the redesign commission by Governor Cuomo for both LaGuardia and Kennedy. We dealt mostly with LaGuardia Airport. It truly was an airport that was in desperate need of renovation. It's hard to get to, it didn't have an AirTrain, you land there and it's hard to maneuver and get around, getting in and out of the terminals is difficult. I believe that the comprehensive overhaul of the airport was needed. Especially when coming into a first-class city, like the city of New York, you should have a first-class airport.
What sorts of responses to the work have you heard from your constituents?
That the traffic's bad. It's hard when you're renovating major institutions like the airports to control the traffic all the time. I think, however, that people in the borough do understand that these overhauls were years in the making. They're desperately needed. When our constituents' friends and family come into LaGuardia or Kennedy airports, they want to show pride.
Some critics argue that an AirTrain at LaGuardia won't actually minimize delays. Do you disagree?
I think that every first-class airport in major cities all over the world has transportation via tracks, via trains, in order to get to major parts of the city. The problem becomes exactly where that AirTrain is placed, and I think that that's always been an issue. I believe that the AirTrain will help alleviate some of the overcrowding from the No. 7 train, but there's still a lot to be worked out.
How can the city combat possible increased congestion when Amazon moves to Long Island City?
Congestion has always (been) a problem in the borough. One of the ways to combat it is the five-borough ferry, where we have three ferries going out from western Queens, one's in the Rockaways, and more coming up. Those, the BQX, that's a lot of what we're talking about, making a full-time commuter train from Willets Point. We talk about congestion in Manhattan, and I think that that's right. But there's also a lot of places in the other boroughs where there's a lot of congestion on a daily basis.
City & State editorial intern Annie McDonough contributed to this story.