Thomas DiNapoli, the decider-in-chief
Tell us who you think had the absolute best and absolute worst time this week.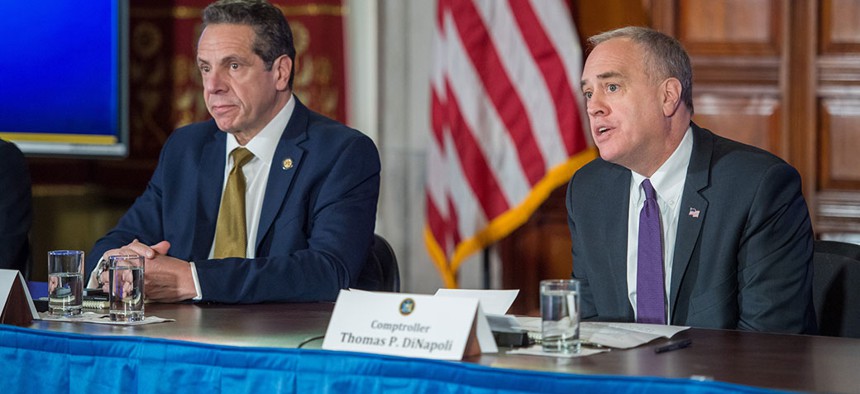 Update: State Comptroller Thomas DiNapoli was voted last week's biggest winner, thanks to his key role as the final arbiter of how much money the state actually has for its next budget. Meanwhile, the WFP's Bill Lipton was voted the biggest loser, due to the state Democratic Party's resolution to end fusion voting. 
Battle-tested billionaire Michael Bloomberg, who used to run our fair city, has bowed out of the presidential race. So has two-time candidate and noted Broadway theatergoer Hillary Clinton. But Bill de Blasio, who just this month has learned how to swipe a MetroCard, is full steam ahead for 2020, sampling some South Carolina barbecue this weekend. The real winners? Acting Public Advocate/Council Speaker/Transit BATman Corey Johnson, who's measuring the drapes in Gracie Mansion.