Mayor Pete beats Trump ... as the week's biggest winner
Who's up and who's down this week?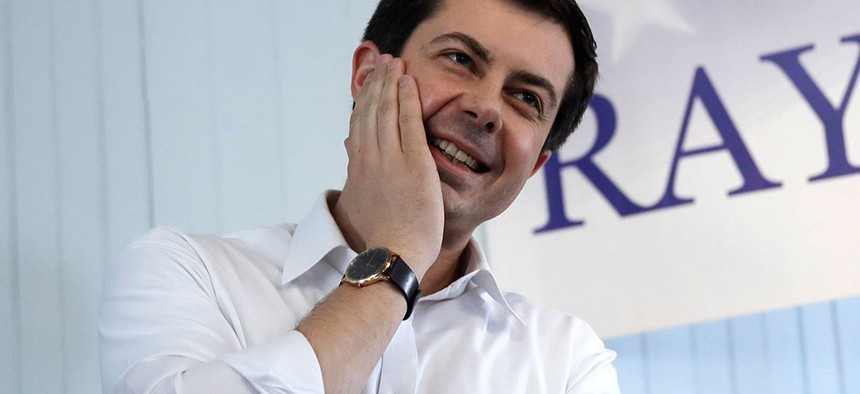 Update: It was arguably President Donald Trump's "single best week" since winning the 2016 election - but City & State voters instead rallied around a long-shot Trump contender, Mayor Pete Buttigieg of South Bend, Indiana, who got 42 percent of the online vote. Meanwhile, more than half of voters selected New York City first lady Chirlane McCray as last week's biggest loser, thanks to ongoing scrutiny of her Thrive NYC mental health initiative. All in all, it wasn't a great week for Mayor Bill de Blasio - his own presidential ambitions were overshadowed by a midwestern upstart, his wife was blasted by the City Council, and he's not even the tallest politician in the five boroughs. 
There's a lot of money for the governor and state lawmakers to spread around – $174 billion, give or take a few billion – but somehow it's never enough. Will lawmakers get all the cash they want for schools? Will there be new funding for the subways and commuter rail lines? Will matching funds for campaign contributions simply be too expensive? We'll (likely) know soon enough. Until then, here are the latest non-fiscal Winners & Losers.