New York State
New York's top five fundraisers
It takes a lot of money to keep a political campaign alive.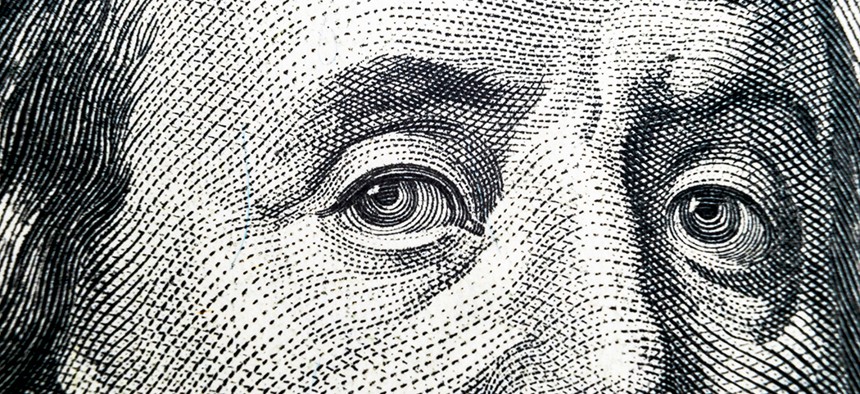 There are a lot of functions involved in a political campaign, from developing strategy to conducting polls to getting out the vote. Another function – fundraising – is so critical that we selected a shorter list of top fundraisers in New York.
Tucker Green
Founder, Tucker Green Consulting
Key clients: Kathleen Rice, Perry Gershon, Thomas DiNapoli, Steven Bellone, Laura Curran, Madeline Singas, Timothy Sini, Laura Gillen, Lou D'Amaro, Todd Kaminsky, Jumaane Williams, Gregory Lasak
Fundraisers don't make the news too much, but most candidates know that they can't run for office without raising money. So they visit Tucker Green, who has helped many of Long Island's top Democrats hook up with liberal donors since he formed his own firm in 2011. State Comptroller Thomas DiNapoli, Rep. Kathleen Rice, Nassau County Executive Laura Curran and state Sen. Todd Kaminsky all count on Tucker to fill their coffers.
David Mansur
Partner, Culver Place Strategies
Key clients: Hakeem Jeffries, DuWayne Gregory, Jerrold Nadler, Gareth Rhodes, Letitia James, Eric Schneiderman, Ruben Diaz Jr., John Brooks, James Gaughran, Liz Krueger, James Skoufis, Didi Barrett, Robert Carroll, Marcos Crespo, Steven Cymbrowitz, Carmen De La Rosa, Jeffrey Dinowitz, Ari Espinal, Charles Lavine, Linda Rosenthal, Ben Kallos, Brad Lander, Melissa Mark-Viverito, Francisco Moya, Jimmy Van Bramer, Darcel Clark, Eric Gonzalez
The prolific fundraiser welcomed a new partner, Allegra Scheinblum, to his firm in October. That meant it was time for a name change from Nashban Mansur to Culver Place Strategies. They're LGBTQ-owned too, and David Mansur recently raised nearly $100,000 for a political action committee advocating for transgender rights. The firm counts many of the state's top Democratic politicians among its clients, including Rep. Hakeem Jeffries and state Attorney General Letitia James.
Stephanie Berger
Co-founder, Berger Hirschberg Strategies
Key clients: José E. Serrano, Scott Stringer, Robert Rodriguez, Rebecca Seawright, Ama Dwimoh
The national fundraising firm Berger Hirschberg Strategies – which has offices in Washington, D.C., and New York City – has hauled in millions of dollars for scores of Democratic politicians, including Gov. Andrew Cuomo, U.S. Sen. Jeanne Shaheen of New Hampshire, and then-U.S. Sen. Joe Donnelly from Indiana. What makes them one of the best fundraising firms in the country? Experience in national politics and familiarity Democratic donors: Stephanie Berger was a finance director for Al Gore and John Kerry.
Michael Giaccio
Partner, Bedford Grove
Key clients: Carl Heastie, Adriano Espaillat, Brian Flynn, Letitia James, Julissa Ferreras-Copeland
Last year, Michael Giaccio signed on as a senior fundraiser for New York City Mayor Bill de Blasio's federal Fairness PAC. De Blasio's just the latest high-profile New York politician to hire Giaccio, who also has worked on the campaigns of former Govs. Eliot Spitzer and David Paterson and past mayoral candidate Bill Thompson. Giaccio, who launched the consulting firm Bedford Grove in 2010, has in recent years counted Assembly Speaker Carl Heastie as a client.
Walter Swett & Darren Rigger
Partners, Dynamic SRG
Key clients: Joseph Crowley, Joseph Morelle, Kathy Hochul, Joseph Addabbo Jr., Karen Smythe, Inez Dickens, Alicia Hyndman, Aravella Simotas, David Weprin, Melinda Katz, Adrienne Adams, Mark Levine
Walter Swett and Darren Rigger bring plenty of dynamism to their fundraising firm, Dynamic SRG. The firm, which is based in Harlem, has experience on campaigns at every level, from local district leaders to Washington, D.C. A former elected official himself from Peekskill, Rigger has worked for such big names as Bill Clinton, Al Gore and Charles Rangel. Swett has assisted Eliot Spitzer, David Paterson and Carolyn Maloney.