Winners & Losers
This week's biggest Winners & Losers
Who's up and who's down this week?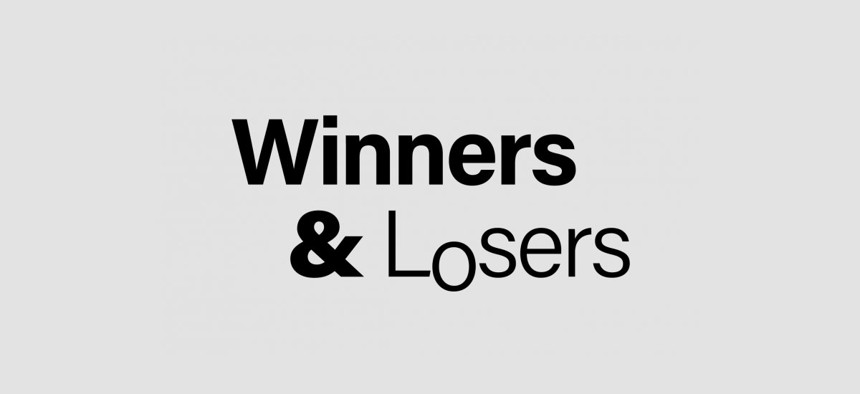 While we grabbed popcorn to watch the latest and most heated Democratic presidential debate, Gov. Andrew Cuomo probably cracked open an ice cold beer – namely, The Governor's IPA, brewed by Rochester's own Swiftwater Brewing. The jury is still out on the taste, but if having a namesake alcohol helps Cuomo negotiate this Trusted Traveler Programs snafu with the man behind Trump Vodka, then we'll allow it. 
WINNERS:
Erik Martin Dilan -
A habit of laying low in the state Capitol made the three-term Brooklyn assemblyman one of the most vulnerable incumbent Democrats in 2020. A spirited challenge from the former chief of staff of state Sen. Julia Salazar – who handily beat Dilan's father in 2018 – even added a Shakespearean twist to what had been a three-way race a little over a week ago. In the end, however, it was much ado about nothing, because both of Dilan's progressive challengers have dropped out of the race. It looks like he can go on taking real estate money knowing all's well that ends well.
Laura Fox -
Bike lovers citywide despaired at the news in November that after a braking issue took Citi Bike's e-bikes off the streets last spring, the vehicles would not in fact return to service by the fall, as Lyft – the operator of Citi Bike – originally promised. But the winter of our discontent is blooming into a glorious spring, because the pedal-assist bikes are back in action, providing riders with an extra boost. By the end of summer, thousands more will hit the streets, just in time for better weather. While the re-launch of Citi e-bikes is a win for Citi Bike General Manager Laura Fox, congratulations also go out to any rider who can manage to get their hands on one of the in-demand devices at rush hour.
Pat Foye -
Friday marks the last day of work for New York's dear, departing Train Daddy, Andy Byford, meaning Metropolitan Transportation Authority Chairman Pat Foye picked just the right time to share some uplifting news. Foye announced earlier this week that 83% of weekday subway trains ran on time in January, marking the highest rate for the month since 2013. Whether improved performance statistics for the subway were due entirely to Byford's work as head of New York City Transit, we can't say, but here's hoping the MTA keeps up this streak.
Chris Jacobs -
The Western New York congressional hopeful got some serious conservative cred this week thanks to a presidential tweet endorsing his campaign to replace disgraced ex-Rep. Chris Collins in an April 28 special election. Getting a seat on the Trump bandwagon has not always been easy for Jacobs, whose past flirtations with the political center presumably cost him the support of the Conservative Party in this race. Now comes the time for Jacobs to do what he does best: leveraging his family's enormous wealth and influence in one of the reddest parts of the state.
Bernie Kerik -
Seven years after he was released from prison, Bernie Kerik got a lucky break when President Donald Trump decided to pardon him for reasons unclear to most. Kerik ended up doing time after he pleaded guilty to falsifying tax documents and lying to White House officials while being interviewed to become head of the Department of Homeland Security in 2009. Considering one of the reasons why Kerik ended up in the clink was for accepting $250,000 in renovations on his Bronx apartment – then lying about it – we doubt he's one to look a gift horse in the mouth.
LOSERS:
Michael Bloomberg -
The former New York City mayor finally made it onto the national debate stage – only to be savaged by his fellow debaters. Bloomberg's enforcement of stop-and-frisk policing while mayor, his billionaire status and his past misogynistic comments were all levied against him during Wednesday night's Democratic presidential debate. Now the question of whether or not he has a shot at winning the Democratic nomination is looming over his campaign. If only Bloomberg could buy a time machine to fix his past missteps.
Keith Corlett -
New York is slacking on delivering justice for sexual assault survivors. Hundreds of rape kits have been left untested in the New York State Police's labs, some lingering there for more than two years. That leaves law enforcement hanging, waiting for key evidence. It goes to show that even though state law has pushed the labs to process kits faster, New York still has a long way to go to unclog its backlog.
Andy King -
We already rated him as one of the New York City Council's worst members – and that didn't even include his ethics sanctions. But Andy King is at it again. The council opened up a new investigation, accusing the Bronx Democrat of conflicts of interest, harassment, discrimination and, of course, violating the terms of his LAST punishment. King has never been one for public introspection, but now may finally be the time.
Roger Stone -
The longtime political trickster is facing more than three years in the big house for trying to protect his presidential pal. Not all hope is lost for Roger Stone though, given that Trump is handing out plenty of pardons as of late. Plus, the president already seems to have successfully badgered the Justice Department into recommending a more lenient sentence for him. Either way, there may finally be a close to the latest chapter of Stone's eclectic political career. We can only hope the next one doesn't include selling autographs at strip clubs alongside hate groups.
Kathy Warden -
It's hard to pinpoint just the single biggest loser when a decades-long corporate coverup is revealed in a huge newspaper exposé. So Kathy Warden, CEO of Northrop Grumman, gets that honor this week. Newsday revealed her company's predecessor, Grumman, knew for decades that waste from its facility was contaminating public drinking wells in the village of Bethpage on Long Island. The community has been grappling with a toxic plume that has been slowly spreading and polluting groundwater. Turns out the damage could have been mitigated if Grumman didn't lie to the public about its liability. It may not have been Warden's decision back then, but it's certainly her problem now.