New York City
How Superstorm Sandy helped prepare NYC for the coronavirus
A Q&A with New York City Councilman Donovan Richards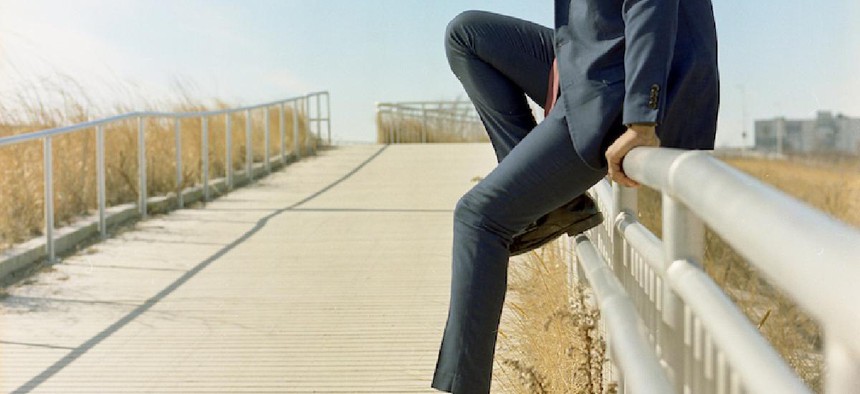 While Congress and the state Legislature have mostly avoided meeting during the coronavirus pandemic, the New York City Council has gone digital, holding a full meeting of the body and numerous hearings remotely over Zoom in the past couple weeks. New York City Councilman Donovan Richards, who is also running for Queens borough president, is in the middle of it, as chairman of the Public Safety Committee.
He joined a City & State webinar on Tuesday to talk about safety and emergency management during the coronavirus pandemic. He discussed how Superstorm Sandy helped his Southeast Queens district prepare for this disaster, what to do about line of duty deaths and how the council is responding to the pandemic.
What have you been doing as emergency response during the coronavirus pandemic?
Let me just speak about the immediate work that has needed to be done, and that is to ensure that food access is front and center. There are a lot of New Yorkers out there who are struggling, who can't pay their rent, who don't know where their next meal is coming from because that check is not coming in. For my district, we've been setting up and coordinating food deliveries for all of my public housing developments. Also our senior citizens, who also have had a lot of challenges, many of whom attend senior centers that are currently closed, who don't know where their next meal is coming from.
What preparation had been done in New York City and state for the coronavirus threat? How well were we prepared?
Just to talk about the response, there was no concentrated effort to ensure there were resources on the ground. We needed a lot more coordination from city agencies. One of the reasons my community was blessed is because we did go through Hurricane Sandy. So a lot of our local community-based organizations knew where we needed to go, how we needed to respond.
In order to address a pandemic of this nature, we have to address the inequalities that certainly continue to exist in communities. Black and brown communities specifically have been the hardest-hit during this COVID-19 crisis. If we are not addressing these issues prior to a pandemic, we will be here. And now the world gets to see once again, just as Sandy did, that when America catches a cold, black and brown communities get pneumonia. And in this case, COVID-19.
There's been discussion of New York City expanding benefits for workers killed in the line of duty, but there's debate over whether deaths from the disease should qualify. How would you address it?
As Washington looks at another stimulus package, these are all things that I think can be addressed similar to 9/11. It's taken a long time to address that fight. This is a question of budget priorities and do we value the essential workers who really are putting their lives on the front lines every day for every New Yorker, and certainly other states around the country. 
With an economic slowdown and the lack of federal aid for states and municipalities, at least so far, is there a risk that there wouldn't be enough resources for emergency response?
We are facing billions of dollars worth of cuts here in New York City, and I'm certainly supporting the governor and the mayor in their call for Washington to get it right for New York City. I mean, you're talking about jump-starting an economy, you're talking about valuing essential workers – and we need that money! The congressional delegation is working together to push a package for our entire state. But state and local governments absolutely need resources from the federal government. We can't get out of this hole without them. We can see much more substantial cuts if we don't get that support from Washington, D.C.
Does the New York City Council plan on introducing any legislation on health and safety in workplaces?
There was a package introduced (on April 22) for essential workers – for them to get much more resources during this time of the pandemic. So we're looking at that bill very closely. In my role as chairman of public safety and the NYPD, we'll be looking at resources and how we're stockpiling (personal protective equipment) as we move forward. I'm also looking from a small-business perspective as well on how resources are being delved out across the city. Last I read, 9% of all loans and grants (from the city government) went to Queens. Nearly 66% of those resources went to Manhattan. We want a recovery that benefits not just Manhattan, but the outer boroughs as well.
Powered By
NEXT STORY: This week's biggest Winners & Losers