Winners & Losers
This week's biggest Winners & Losers
Who's up and who's down this week?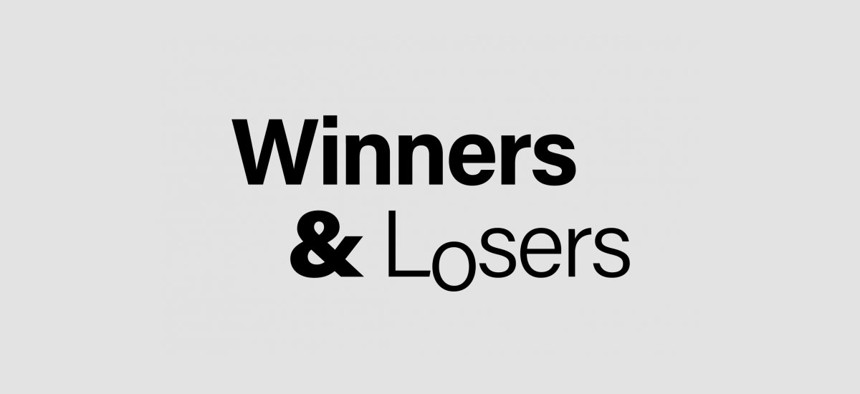 Thanks to the coronavirus risk, New York is awaiting an influx of absentee ballots to determine final primary election tallies. But one thing is already clear: The Democratic Socialists of America came out on top. Four DSA picks – Rep. Alexandria Ocasio-Cortez, state Sen. Julia Salazar, state Senate candidate Jabari Brisport and Assembly hopeful Zohran Mamdani – all had strong leads as of Tuesday night. According to the DSA, its endorsement has teeth, so other political organizations best watch their back. However, you don't always need an election to tell you who's on top – sometimes you just need to take a look at Winners & Losers.
WINNERS:
Jamaal Bowman -
New York City political candidates should know by now the risks of declaring victory prematurely, but for Jamaal Bowman – the progressive, Black candidate leading by 16 points in his bid to unseat Rep. Eliot Engel – it might be safe to start choreographing a victory dance. Bowman – hyped throughout the Democratic primary campaign season as the next Alexandria Ocasio-Cortez – declared victory over Engel even though the race has yet to be called and absentee ballots still haven't been counted. But with that large a lead, and a strong gust of Bowmentum behind him, things are looking good for the former middle school principal.
Mondaire Jones & Ritchie Torres -
Out with the old, in with the new. With 76-year-old Rep. José Serrano and 82-year-old Rep. Nita Lowey retiring, two gay, Black millenials are poised to replace them. At 33, Mondaire Jones is the older of the two, carrying a big lead in his Hudson Valley race. But 32-year-old Ritchie Torres is the more politically experienced one, with nearly seven years as a New York City Council member establishing him in the Bronx. And the vanquished House hopeful Rubén Díaz Sr., who's 77? Old news!
Jenifer Rajkumar -
There were a few hiccups along the way, but the civil rights attorney appears to be on her way to becoming the first person of South Asian descent to be elected to the state Legislature from New York City. Absentee votes still have to get counted, but incumbent Assemblyman Michael Miller better start looking for a new job considering the fact that Jenifer Rajkumar is ahead by 25 points. If Miller, a longtime legislative backbencher, starts asking around in the district, he might even figure out how he lost his current one.
LOSERS:
Nate McMurray -
If at first you don't succeed, fail, fail again. After a narrow loss to then-Rep Chris Collins in 2018, Democrat Nate McMurray decided he would try his luck again after Collins resigned in disgrace upon pleading guilty to federal insider trading charges. To win the reddest district in the state, McMurray would have needed some luck – and he didn't seem to have any. Although thousands of absentee ballots remain uncounted, Jacobs' lead was so great on election night that he was declared the winner in a special election to fill out the remainder of Collins' term. McMurray and Jacobs will have a rematch in November, but the odds are now even slimmer. Looks like it'll be three strikes, Nate's out.
Laura McQuade -
Just because an organization is progressive doesn't mean its leadership is. Planned Parenthood of Greater New York's board of directors ousted its chief executive, Laura McQuade, amid a wave of criticism from staff that she was verbally abusive and failed to address unequal pay for Black employees. Concerns only amplified during the COVID-19 crisis, when almost a third of the organization's staff was laid off or furloughed and health centers were shut down. Yet employees claimed McQuade declined to cut her $428,000 salary or pay for other senior officials. Even other top Planned Parenthood leaders sided with staff, with one saying she was no stranger to the leadership's "aggressive and disrespectful attitude."