Eric Gonzalez
Is DA Eric Gonzalez progressive enough for Brooklyn?
Can the top prosecutor fight crime and police misconduct at the same time?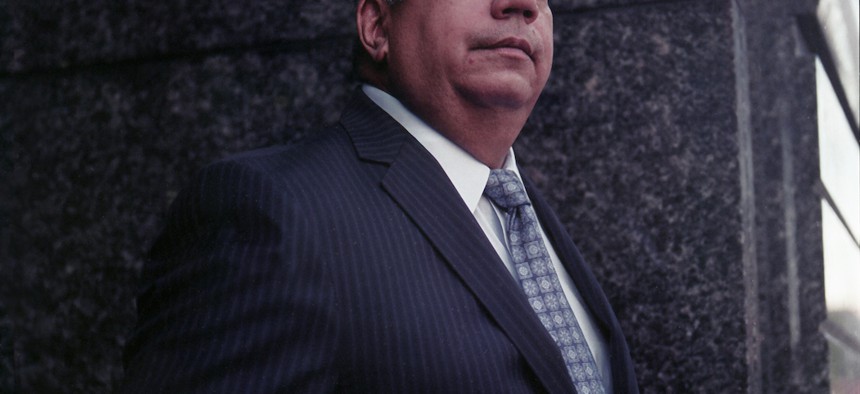 Eric Gonzalez is a lifer. He has spent his entire career at the same office, and he still lives in the neighborhood where he grew up. Brooklyn's first Latino district attorney assumed the post after the 2016 death of Ken Thompson, who three years earlier had become the first African American elected to the office. Gonzalez had served as chief assistant district attorney to Thompson, whose widow supported Gonzalez as the acting replacement.
Gonzalez had an 11-month runway to prepare for the 2017 Democratic district attorney primary; and for a career prosecutor with no experience in politics, he showed good instincts from the jump. He hired a strong team including Lis Smith, who ran Pete Buttigieg's presidential campaign. The acting district attorney raised money, checked in with key stakeholders and began rolling out support.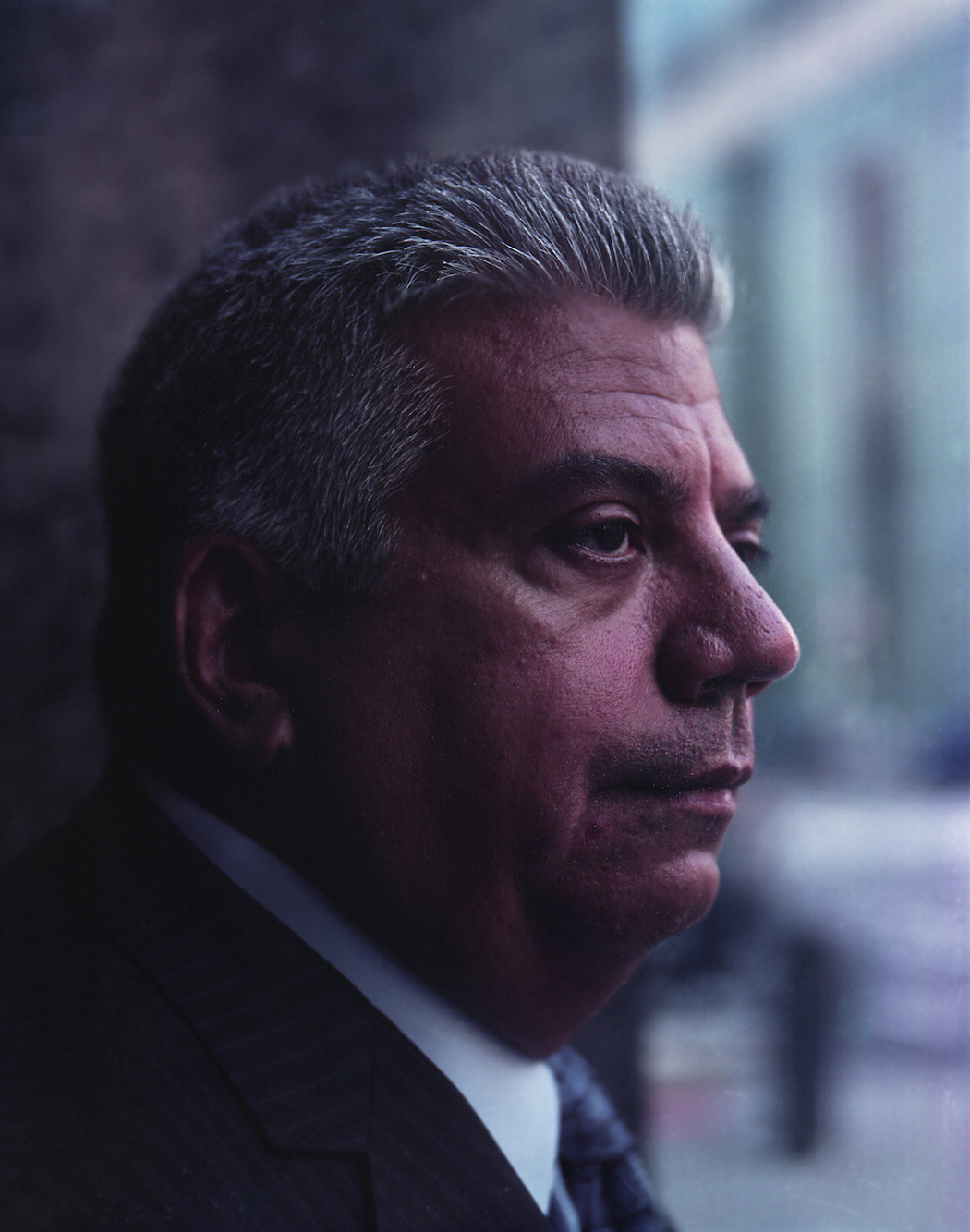 "Any given district leader would have known a number of the candidates better than Eric Gonzalez, and in politics that almost always plays, but he did a great job of establishing very quickly in everyone's mind on the inside that he was the guy," recalled Nick Rizzo, a former district leader from North Brooklyn and co-director of the Better Prosecutors PAC.
By 2017, the politics of criminal justice in the heavily Democratic borough had turned leftward, and traditional law-and-order rhetoric was notably absent from the race. In a six-candidate field, Gonzalez secured more than half the vote.
During that campaign, Gonzalez pledged to expand the reform agenda laid out by Thompson, who at the age of 47 unseated Charles Hynes, a six-term incumbent, by running a message of change. Although Hynes had earned plaudits from the left earlier in his tenure for his Drug Treatment Alternative-to-Prison program, the longtime Democratic incumbent would later take heat for possible wrongful convictions that occurred under his watch, including a number of cases involving a detective, Louis Scarcella, who was accused of strong-arming suspects into providing confessions. Thompson, moreover, assailed the incumbent for taking passive stances on controversial NYPD tactics, such as stop and frisk, which disproportionately affected communities of color.
Though his term was tragically curtailedby cancer, Thompson forged a reform legacy as the first district attorney in New York Cityto cease prosecuting many low-level marijuana offenses, a change of course that helped build momentum for subsequent reforms in Brooklyn and the other boroughs. He set up a Conviction Review Unit for overturning wrongful convictions – which Gonzalez continued, in addition to rolling out a slew of his own reforms, including a policy requiringprosecutors to consider immigration consequences when reaching dispositions. In 2018, Gonzalezopened a dedicated Hate Crimes Bureau, and this year he won a lawsuit to prevent U.S. Immigration and Customs Enforcement agents from making civil arrests in Brooklyn courthouses.
In March 2019, Gonzalez unveiledhis signature reform package Justice 2020, which he hailed as a "new national model of a progressive prosecutor's office." Among the program's 17 initiatives: considering nonjail resolutions at every juncture of a criminal case, establishing early release as the default position in the majority of parole proceedings, creating more alternatives to incarceration through community-based organizations and establishing new protocols for investigating police misconduct.
It was a good time to be a progressive reformer. And then 2020 happened.
"I think, in general, Brooklyn has had more progressive DAs, and I think DA Gonzalez has honestly taken that to the next level in ways that I don't think we're seeing in other boroughs," said Linda Hoff, deputy managing director of the criminal practice at Brooklyn Defender Services.
In an interview with City & State, Gonzalez said, "I've tried to redefine the role of a prosecutor, and I've tried to have cultural change in the district attorney's office."
In just a few years, Gonzalez has made a name for himself as a reformer. The New York City Council and state Legislature, meanwhile, advanced other police and criminal justice reforms, including changes to bail and discovery rules. Crime had fallen so far from its early 1990s peak that New York City had begun to fancy itself "America's Safest Big City." It was, overall, a good time to be a progressive reformer.
And then 2020 happened.
Aside from his college and law school years, Gonzalez, who is from a Puerto Rican family, has always lived within two miles of where he was born and grew up, which was in the Bushwick and East New York neighborhoods of the borough. Gonzalez, now 51, attended I.S. 318 on the border of Bedford-Stuyvesant and Williamsburg, and then John Dewey High School in Gravesend before enrolling in Cornell University.
After graduating from University of Michigan Law School in 1995, Gonzalez joined the Brooklyn district attorney's office as a junior prosecutor when the city was still wracked with more than 1,000 murders per year. Under Mayor Rudy Giuliani, harsh sentencing laws and aggressive policing of minor offenses were still in vogue.
But as crime started dropping, progressive counties across America began to reevaluate the role of a prosecutor. In 2017 – the same year that Gonzalez won his Brooklyn race – Larry Krasner, a public defender, was elected as Philadelphia's district attorney. Last year, two public defenders ran high-profile district attorney campaigns: Tiffany Cabán came up just short in Queens, and Chesa Boudin pulled off a surprising victory in San Francisco.
While the goal of maintaining public safety hasn't changed, Gonzalez told City & State that he has met with people to "determine what safety and justice means" and then how to "hold people accountable for the harm" they caused. "That's what truly makes victims feel safe and gives them a sense of justice, and hopefully it will give them a sense of healing from being victimized," Gonzalez said.
"People in Brooklyn want fundamental fairness in their justice system, and policing that treats them with dignity ... but they do want these shooters off the street." – DA Eric Gonzalez
Though progressive prosecutors differ in some areas of emphasis, David Dorfman, a professor of law at Pace University, said they all embrace community engagement and restorative justice, which focuses on repairing the harm done by a crime rather than punishing the offender. 
"Gonzalez has obviously very self-consciously associated himself with a national trend towards what they call 'progressive prosecutors,'" Dorfman said. "Whereas I think DA Gonzalez is innovative and different in some ways, most of the things that he has been proposing and pushing – especially in the Justice 2020 action plan – very much follow patterns you're seeing elsewhere."
These progressive prosecutors have also sought to move away from utilizing cash bail and prison as the default approach.
The Memorial Day killing of George Floyd in Minneapolis galvanized a new generation of activists, which has added to the pressure on prosecutors to come up with less punitive methods. "The Overton window has really, really shifted every year since Gonzalez was elected," Rizzo said, referring to the leftward tack of mainstream discourse. "First, it was Larry Krasner in 2018, then Tiffany Cabán in 2019 – and now George Floyd."
Indeed, there were some on the left who dismissed Gonzalez's agenda as incremental rather than transformative change. The slate of reforms that he has introduced, they say, does too little to challenge the existing structures in the system.
"I think what we're seeing across the country, and certainly in New York City, is a demand to reconsider or reimagine how we address public safety as a society," said Nick Encalada-Malinowski, the civil rights campaign director at VOCAL-NY, a progressive grassroots organization. "Gonzalez is not advocating to change the nature of prosecutions in Brooklyn or across the country or to change the role that a prosecutor plays in the community. He's not advocating, for example, for his office to get fewer resources and for more of those resources to be put into community programs."
This new generation of activists that introduced defunding and abolishing the police into the national dialogue similarly called for divestment from district attorney offices. "As long as the DA's office exists, it will continue to harm individuals, families and communities," argued Zoë Adel, advocacy and communications manager at Brooklyn Community Bail Fund.
"Those who want to completely disband the police don't speak for communities of color. … Both extremes do not speak for the average person in Brooklyn." – DA Eric Gonzalez
Between 2016, when Gonzalez assumed the office on an interim basis, and 2019, arrests made in Brooklyn dropped by one-third, while the number of murders committed in the borough fell to a record low. But months of Black Lives Matter demonstrations and the harsh responses from police officers has fueled considerable backlash against the police, just as citywide crime began to rise.
In Brooklyn, shootings have jumped by 50% this year, according to the district attorney's office. "Right now, about half of the shootings in New York City … are coming out of Brooklyn, and that's a big problem," NYPD Commissioner Dermot Shea said on Aug. 18.
And as those on the far left continue to question his commitment to transformative reform, Gonzalez came under fire from law-and-order champions on the right as well. Months of social unrest amid the pandemic and the subsequent economic downturn have laid bare wide chasms in society, while the increase in crime has stoked fears that New York City is on the brink of reversing decades of economic and public safety gains.
According to the New York Post, only 15% of shootings in Brooklyn have resulted in arrests during the recent rash of gun violence. Some experts attribute the spike in violence to the coronavirus pandemic or to the shifting of law enforcement resources to respond to the protests. But others maintain that anti-police rhetoric – and a lack of support for the NYPD from elected officials – has had an effect. "The people that are pulling the trigger are doing so with the certain knowledge in their minds that there are no consequences, that nobody is looking to apprehend them, and if they are apprehended, there is no real victim advocate now, so that the advocacy will be on their behalf," said Eugene O'Donnell, a former NYPD officer and prosecutor who now teaches at the John Jay College of Criminal Justice.
"Now we have, of course, had the complete paralysis of the NYPD, and none of this is going to be easily reversed," O'Donnell added. "I don't think cops are ever going to go back to chasing people – they can't do it – so we needed to really have a serious conversation about public safety and we got extremist advocacy instead."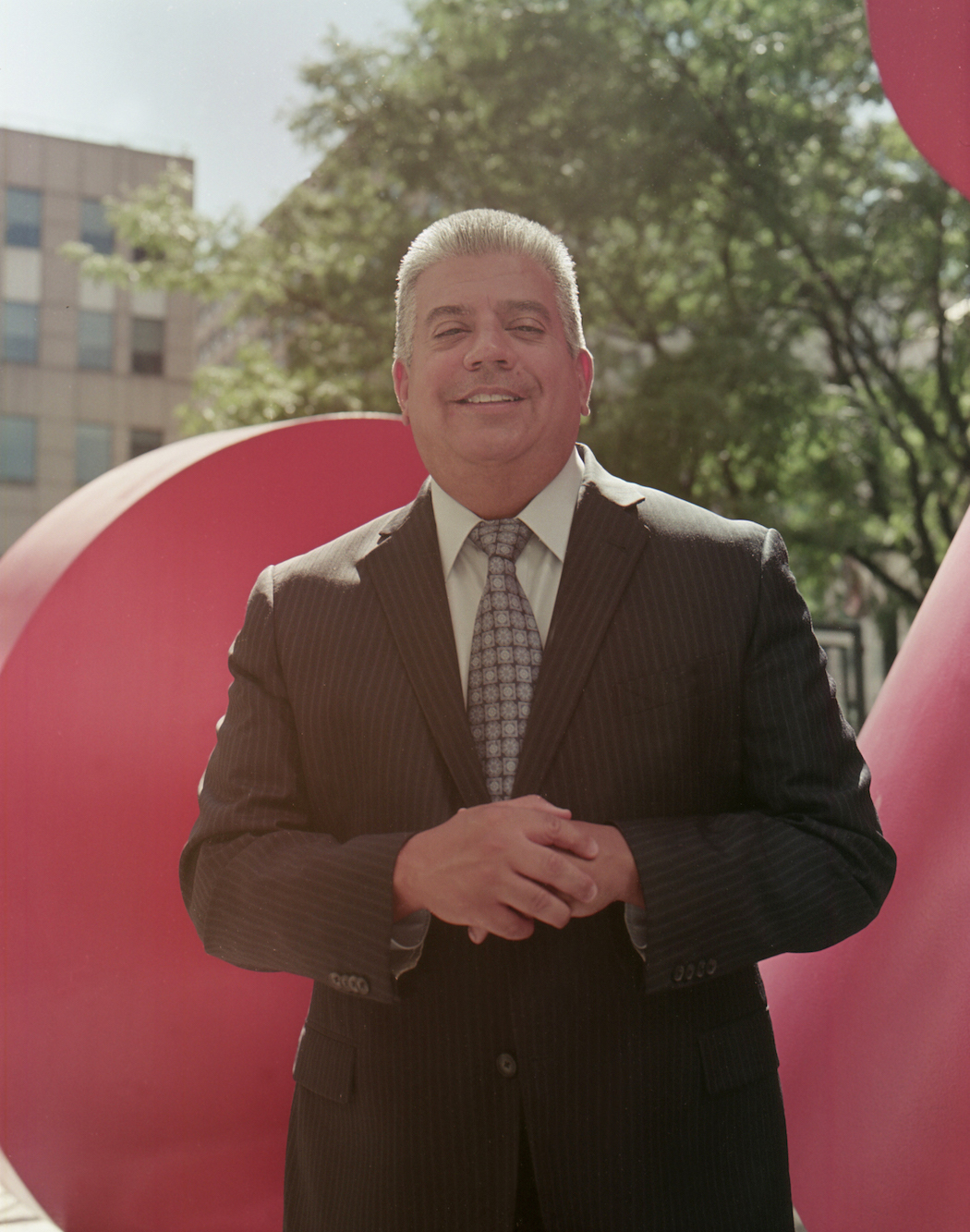 How should the top law enforcement official in New York's most populous borough balance the concerns of reform-oriented constituents with the safety of others? Even some Democrats who support reform fear that abandoning proactive policing altogether – especially after the disbanding of the NYPD's plainclothes anti-crime unit in June – would encourage violent criminals.
"The one thing that all criminologists agree with is that swift and certain punishment is what deters crime," said Sal Albanese, a Democrat who represented a southern Brooklyn district based in Bay Ridge for three terms in the City Council. "I think that some of the DAs in the past were too harsh, but now the pendulum might be swinging the other way, and I think it's going to impact public safety."
In an age of deep polarization, the challenge for a progressive district attorney like Gonzalez is to remain in sync with his activist base while at the same time encouraging the police to interrupt cycles of violence.
In Brooklyn, Black Lives Matter signs adorn many windows, but Gonzalez said that he has not seen "widespread demonstrations" in the parts of the borough – such as Brownsville and East New York – that have been most impacted by crime.
"People in Brooklyn want fundamental fairness in their justice system, and policing that treats them with dignity and has their best interest at heart, but they do want these shooters off the street, so those who want to completely disband the police don't speak for communities of color," Gonzalez said. "As a prosecutor, it's my responsibility to keep my ear on the ground to listen to what people are asking for, but to also acknowledge that both extremes do not speak for the average person in Brooklyn."
But now that the reformer district attorney is facing his first crime wave, his ability to work with the police will come under increased scrutiny. It's not uncommon, even in quieter times, for friction to arise between reform prosecutors and the police.
"If a DA has a policy of declining prosecution or diverting cases after the police have made arrests and come to the complaint room and put some work in, I can see where over time that creates mistrust and anger," Dorfman said.
In Philadelphia, Krasner's tenure has been marked by an acrimonious relationship between his office and the police, but Gonzalez believes his pedigree as a prosecutor is an asset when it comes to working with local law enforcement.
"You don't need simply to be a public defender to come in to make necessary reforms – it can happen from within a DA's office and it can happen from people who have been prosecutors," Gonzalez said. "In fact, having the ability to talk to … our police department and others who you have known for a long time matters. They may not agree with every decision that I make and I may not agree with every decision they make, but we can continue to work with each other, and I think you have seen in other places that relationship has completely broken down between some of these other offices and their local law enforcement."
During his tenure, Gonzalez has taken critical positions toward the police on a number of occasions. Last year,he made public a list of police officers who were deemed unreliable by his office. Their witness testimony would no longer be accepted in court, effectively barring them from carrying out investigations or arrests in the borough. In May, Gonzalezlaunched a probe into NYPD officers over allegations that they used excessive force in policing social distancing violations. A month later,he brought charges against an NYPD officer for shoving a demonstrator to the ground. In August, he joined 45 other prosecutors in pledging to reject campaign donations from police unions.
Despite their disagreements, Gonzalez said he regularly speaks with NYPD leadership. "There is no daylight between us on our commitment to promote public safety," he said. On Aug. 19, Gonzalez opened a unit dedicated to cracking down on gun violence.
"I grew up witnessing a lot of crime, so public safety is very important to me, but I also grew up as a person of color in the city, understanding that our justice system needed more fairness," Gonzalez said. The Brooklyn streets of his youth had a lot more gang activity and police killings than today, but as crime plummeted, the borough transformed into a choice destination for young professionals, and in the years since the 2007-2008 financial crisis, its economic growth has outpaced the rest of the city.
"The Brooklyn we know today," Gonzalez said, would not exist if people were "afraid to walk to the train station or get on a bus or walk to the grocery store."
"I am committed to making sure that (Brooklyn) does not revert back to the old days, but I'm also committed to forging ahead with the appropriate reforms," he added. "The dialogue that we are kind of getting from the left and right – they are at the extremes."
Correction: An earlier version of this post incorrectly stated that Lis Smith led Eric Gonzalez's 2017 campaign. She was a consultant for the campaign. 
Powered By
NEXT STORY: How NYC is trying to prevent a second wave