Winners & Losers
This week's biggest Winners & Losers
Who's up and who's down this week?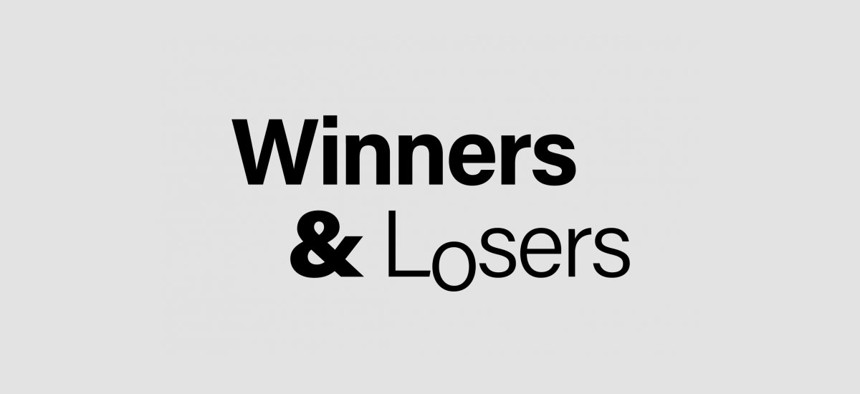 Gowanus, that hip Brooklyn neighborhood home to a rock-climbing gym, an ax-throwing bar and an archery range, just got a new activity: canal dredging. That's right, for just $1.5 billion, you can use heavy equipment to scrape the bottom of the canal for industrial goo known as "black mayonnaise." If you don't have connections at the Environmental Protection Agency but still want that perfect mix of joy and disgust, here's Winners & Losers.
WINNERS:
Carl Heastie and Andrea Stewart-Cousins -
Republican gains in the state Legislature appear to be nothing more than a mirage, now that Democrats are assured of holding on to their formidable majorities in both chambers – and might even get supermajorities in both chambers, with which they can override the governor's veto. But legislative leaders beware! Just like the Wonder Twins of "Super Friends" fame, your superpowers only really work when you combine forces. No sense taking any chances with the all-mighty Thanos running loose on the second floor.
Andrew Garbarino -
The so-called red mirage has been dissipating in New York as absentee ballots get counted and more Democrats pull ahead of their Republican opponents in races across the state. But Rep.-elect Andrew Garbarino's lead proved to be no illusion, after absentee ballots affirmed his victory against Democrat Jackie Gordon, who conceded. It can be tough to move up in the world as a Repblican in New York, but this young Assembly member saw an opportunity, risked abandoning his Assembly seat, and is now headed to Congress.
Jay Jacobs -
Good things happen to those who wait, and that appears to be the case for the state Democratic Party leader, whose Nassau County backyard is looking deep blue now that mail ballots show Rep. Tom Suozzi and state Sens. Jim Gaughran and Kevin Thomas getting reelected by comfortable margins. Maybe we were a little premature in throwing Jacobs on the Losers list a couple weeks ago – but then again, he might wanna lay off blaming AOC and the "defund the police" crowd for costing Democrats seats in the suburbs.
LOSERS:
Bill de Blasio -
Some say 80% of success is just showing up. But the mayor didn't find much success after showing up five hours and eight minutes late for his daily press briefing Wednesday. In fact, he found baffled reporters and stressed out parents eager to know whether public school buildings would be open the next day. They wouldn't be. Surprise, moms and dads! And by the way, de Blasio said he doesn't have a reopening plan yet. He's been busy!
Rockefeller the owl -
Everyone agrees that the new Rockefeller Center Christmas tree is the perfect symbol for this year: once so full of promise, and now deteriorating and gnarly. New Yorkers' spirits were lifted by an adorable saw-whet owl that had been found in its branches … until they realized the poor thing had been relocated 170 miles against its will from the tree's original location in Oneonta to the middle of Midtown. The owl has since been rescued and is recovering, but he's probably just as scarred by the accidental abduction as we humans are by 2020.