2020
City & State's best covers of 2020
Some of our favorite Page Ones from this year's magazines.
How do you measure a year? At City & State, we measure it in magazine covers. While each and every issue is precious to us, we'd be lying if we said we didn't have favorites.
We asked our art director Andrew Horton about some of his.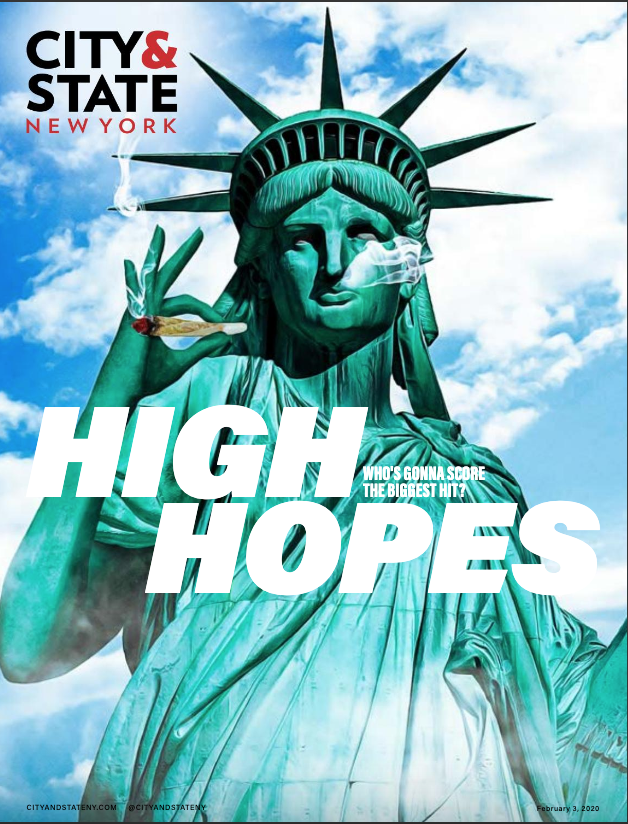 "A light-hearted cover from a more light-hearted time: February."
The story: Legalizing recreational marijuana may once again come down to how to spend tax revenues.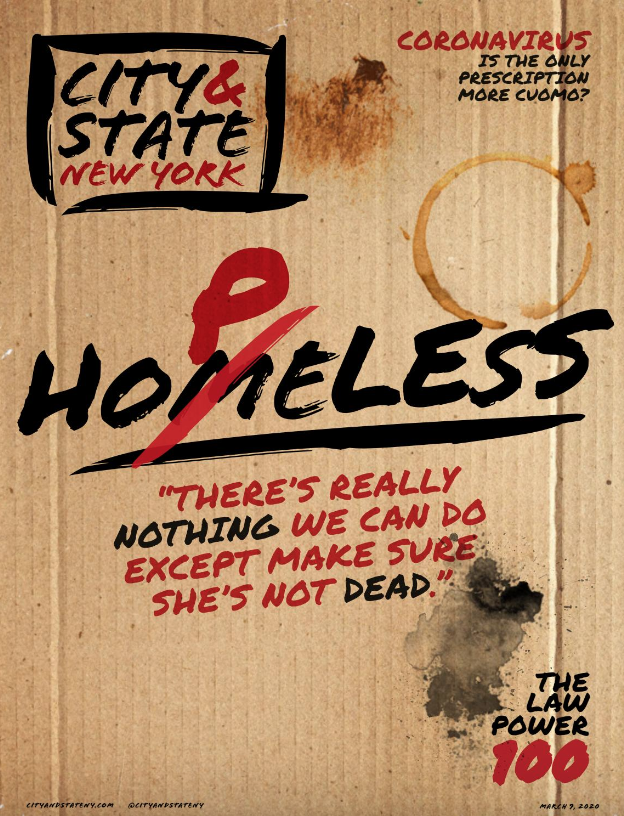 "Changing the City & State logo into a more hand-drawn style adds a small grace note that helps pull the cover together."
The story: Despite damning reports, calls to action and billions spent, New York is perpetuating the crisis.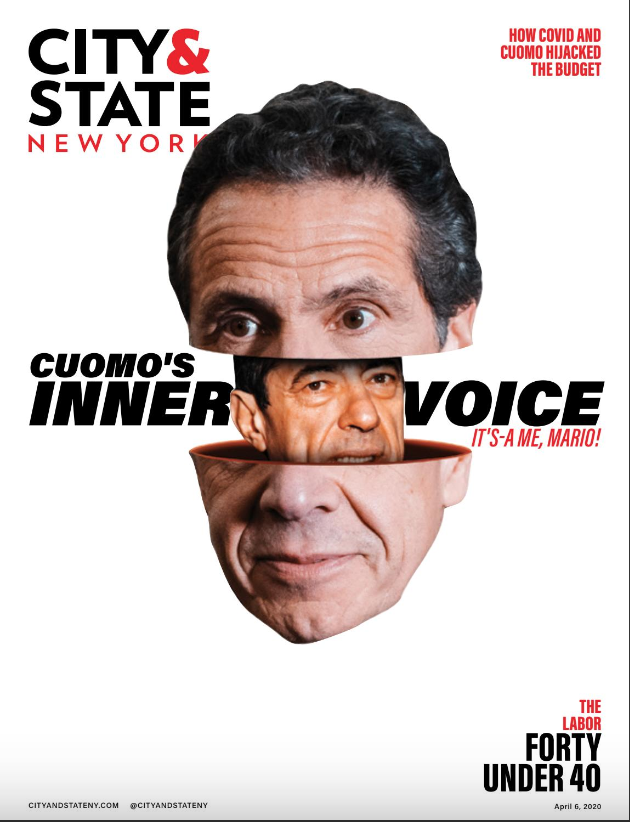 "While exploring the governor's core values he inherited from his father, we channeled our own inner Terry Gilliam."
The story: The governor's best version of himself sounds an awful lot like dad.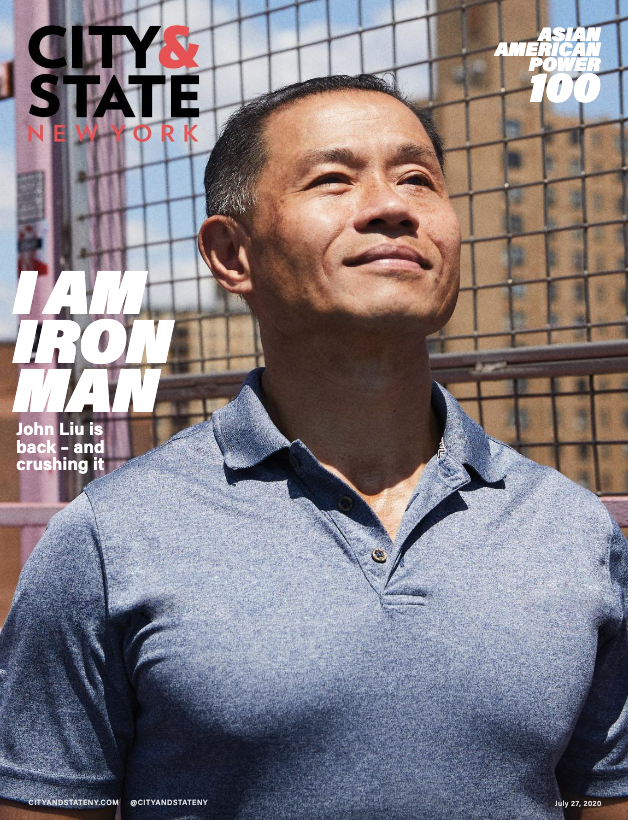 "I just like the confidence of a politician who'll bicycle to a photo shoot with Winnie Au on a hot summer's day and just pose in his polo. John Liu never let us see him sweat."
The story: The trailblazer for Asian Americans burst back into politics with a wave of progressive support. Can he make both groups happy?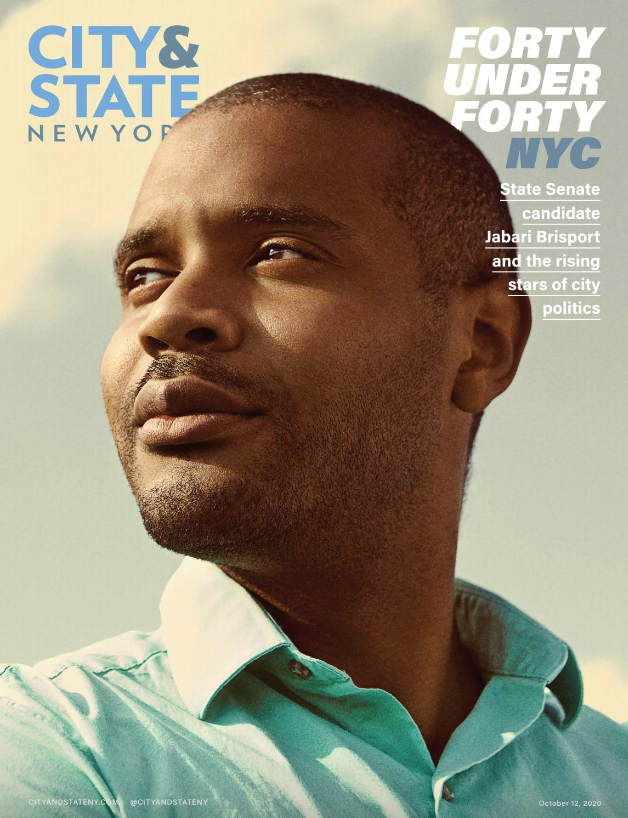 "When you have a photo with as beautiful a palette as this one by Guerin Blask, it does all the work on the cover for you."
The story: The next generation of rising stars in city politics.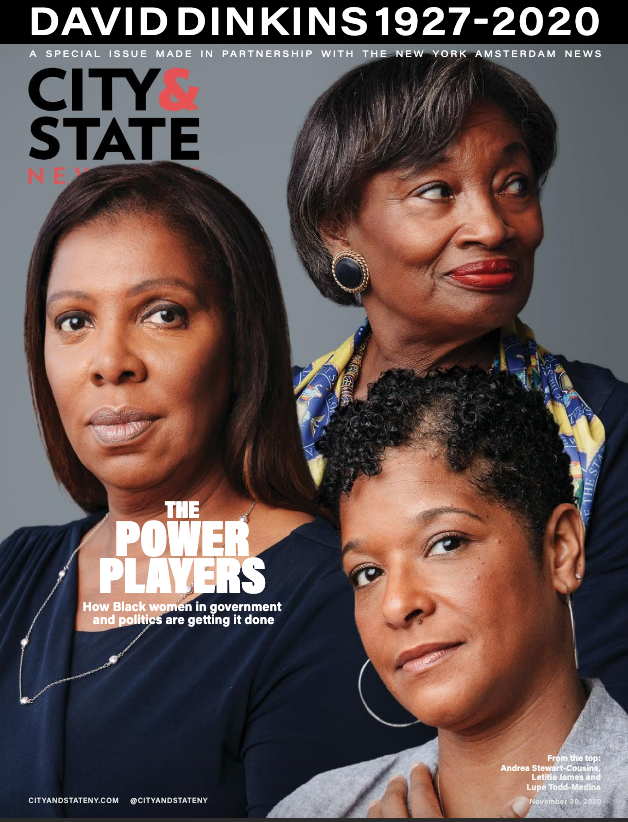 "The leaders New York needs now; a portrait of strength by Celeste Sloman."
The story: How Black women in government and politics are getting it done.
Powered By
NEXT STORY: Bichotte makes the case for being a unifier