Interviews & Profiles
James Whelan insists: 'We're all in this together.'
The Real Estate Board of New York president discussed rent relief, the stimulus plan and what kind of mayor NYC needs.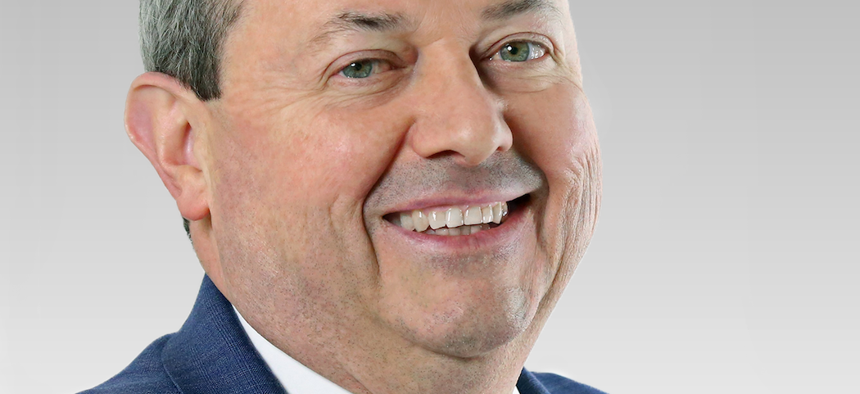 As New York state lawmakers mull over budget proposals for the next fiscal year, Assembly Democrats are proposing to use $3.125 billion in combined federal and state funding to provide rent relief to tenants, landlords and homeowners. A proposed state Senate bill makes similar provisions. City & State checked in with James Whelan, president of the Real Estate Board of New York, on what to expect from Albany now that President Joe Biden's historic $1.9 trillion COVID-19 relief plan has passed. Whelan also discussed how New York can rebuild after the pandemic ends and touched upon New York City's upcoming mayoral elections. This interview has been edited for length and clarity.
Right now, the state Legislature is considering relief for renters, landlords and homeowners. From your perspective, is the relief going to be enough, and how will it get to those who need it most?
It is pretty much going to be on target for addressing rent arrears. There's going to need to be a process to ensure this help gets to tenants and owners. We're all in this: Tenants can't pay their rent. Owners can't pay their bills, taxes, mortgages, etc., right? So, it becomes a matter of having an orderly process that the money gets out on a timely basis and in an accurate manner. You know that that's going to take some time. We are in conversations with state officials about the most sensible way to get the rent relief out. It's in everybody's interest to get it out quickly, but again accurately, right? It just speaks to what we and others have been saying since the beginning. We're all in this together. Given the alternatives, this is going to end up in a pretty good place.
How satisfied are you with the way New York's lawmakers worked with the Biden administration to make this relief possible?
You got to give a big shoutout to (U.S. Senate) Majority Leader (Chuck) Schumer and the congressional delegation because of the speed at which this moved through the process. I think most folks would find it impressive and it was a comprehensive package as opposed to some of the pieces of stimulus in the past.
There were multiple reports a year ago of New Yorkers leaving because of the coronavirus pandemic, and some proclaimed the city was dead. How would you respond to the fact that people have left?
Let's make sure we're going to operate from the same factual premise, because people in some published reports are like, "Oh, we're getting out of Florida. I'm coming back." So, we just have these anecdotal stories. There hasn't been really hard (and) fast data yet. I mean it is of concern, but what's interesting is that it was a concern prepandemic. The city lost population for years before the virus. That already wasn't a good sign.
Developers and policymakers are working on how to rebuild New York after the pandemic. What's your vision?
We need a prosperous city and that relies on an economy that's growing with good jobs, housing and economic activity that drives tax revenue. Real estate's essential to that. One of the things we like to remind folks is that on an annual basis, over 50% of the taxes the city collects comes from real estate activity. We're not going to get there overnight, but we need to pursue a set of policies that sends us in that direction and gets people back to work. It's going to require innovative government programs and folks putting their ideologies aside to get that done. We need people to get back in business. The entrepreneur of yesterday, who started a small business and may have been sidelined over the past year because of the pandemic, we need to get that entrepreneur back in the game because that's how you're going to put people to work and generate economic activity. That's how you're going to generate tax revenue to help pay for government services.
Do you see new rental and homebuying opportunities emerging out of the pandemic for New Yorkers who previously would not have been able to afford such housing stock?
Rental housing and condominiums are at price points far lower than they were 12 months to 18 months ago. From the conversations I'm having with owners, and you can even see from the press accounts too, it's a buyers market.
How long do you expect this period of rebuilding will last?
It's going to take a bit of work. Depending on the decisions made by city, state and federal officials, that will determine whether or not this is a turnaround that takes three to five years or takes 15 to 20.
As the pandemic ends and the rebuilding effort begins, New York will have a new mayor next year. Can you say who the board plans to endorse?
REBNY and its board of governors have held informative meetings with all the major mayoral candidates to discuss their policy approaches and visions for the future of New York City. It will be crucial for the next mayor to ensure a strong and equitable recovery through policies that create good jobs, produce more housing, maintain quality of life, reduce crime, stimulate economic activity and generate new tax revenue to support government services.
Powered By
NEXT STORY: How mayoral candidates might use their stimulus checks