Winners & Losers
This week's biggest Winners & Losers
Who's up and who's down this week?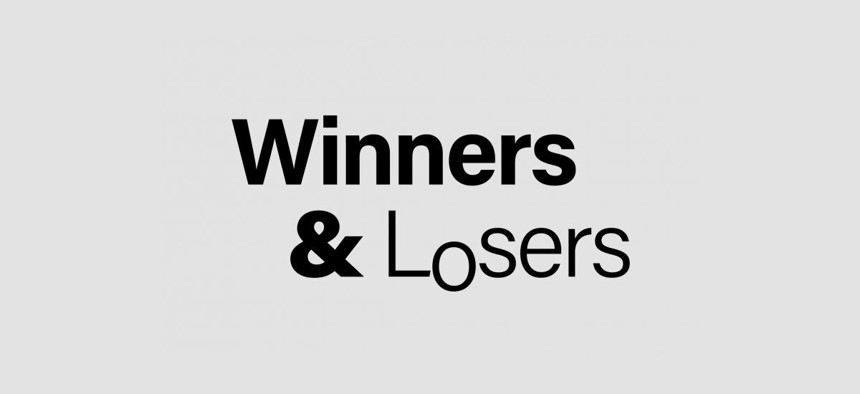 Behind every great politician is an army of aides. In good times, those aides only enter the spotlight voluntarily—striking out to run for elected office on their own, or getting recognized on a power list for a job well done. In the not-so-good times, the aides become the story. Ingrid Lewis-Martin made headlines in The City this week for doubling her salary by working for Brooklyn Borough President Eric Adams and leading mayoral candidate Eric Adams during the primary. Rich Azzopardi got his own New York Post cameo this week too, with Assembly Judiciary Committee Chairman Charles Lavine warning Cuomo that it'd be best if Azzopardi kept Attorney General Letitia James' name out of his mouth (and tweets). In light of these two stories, we'd like to give a special shoutout to all of the hard working aides whose bosses didn't have to manage a PR crisis for them this week.
WINNERS:
Alfredo Balarin -
Move over New York City! Capital City is showing some serious progressive bonafides now that the Albany Common Council has passed legislation enacting its own form of rent control. That's fine by Balarin, a local landlord who serves on the council and sponsored the legislation. Activists hope other localities will also pass their own versions of the "Good Cause" eviction bill since the idea keeps coming up short in the state Legislature. Tenant-friendly Albanians can enjoy the leftist limelight in the meantime.
Letitia James -
New York State Attorney General Letitia James made history this week ... again. On Tuesday, her office reached its largest settlement ever negotiated at $1.1 billion — the latest in the ongoing legal battle the state is waging against opioid distributors, consultants and manufacturers. As a result, drug distributors McKesson, Cardinal Health, and AmerisourceBergen will pay around $1.1 billion for the next 17 years. "While no amount of money will ever compensate for the millions of addictions, the hundreds of thousands of deaths, or the countless communities decimated by opioids, this money will be vital in preventing any future devastation," James said in a statement.
Lee Zeldin -
For over a decade, Gov. Andrew Cuomo has been a fundraising heavyweight but now thanks to his sexual harassment and nursing home scandals, both of which have resulted in major state and federal investigations, the governor is losing some of his major backers. However, Cuomo's bad news is good news for Zeldin. The Long Island Trumpista has now become the first Republican opponent to outraise Cuomo since Jeanine Pirro, during a run for attorney general in 2006. So much for Cuomo winning that fourth term.
LOSERS:
Justin Brannan -
New York City Council Member Justin Brannan is joining a growing list of elected officials who like to publicly preach street safety while speeding on city streets. While Brannan is on Twitter telling drivers in Bay Ridge "to slow the F down," he's racked up 60 driving and parking violations in the past eight years according to the New York Post. He's even been caught speeding in school zones 16 times. Brannan has since apologized and pledged to do better, though he also justified his speeding as being related to the empty streets amid the pandemic and accused the story of being planted by one of his opponents. Here's a simple solution for New York's politicians trying to avoid such a scandal: practice what you preach.
Susan Herman -
The long awaited pilot program to reduce police response to mental health crisis calls – in many situations replacing cops with mental health professionals – so far seems to be falling short of that very goal, as new figures show that police responded to the vast majority of mental health calls in the first month of the program in Harlem. That reportedly falls short of projections by Susan Herman, director of the Mayor's Office of Community Mental Health, for how often those calls would get a mental health professional response. Herman touted the program's performance nonetheless, but it's clear this pilot has some kinks to work out.
Lovely Warren -
Lovely Warren's future is not looking so lovely at the moment. The Rochester mayor and her estranged husband, Timothy Granison, were charged with a felony and two misdemeanors: criminal possession of a firearm and two counts each of endangering the welfare of a child and failure to lock/secure firearms in a dwelling after her home was searched in May. Warren has pleaded not guilty to the charges. Warren was also charged with campaign finance fraud last October, in which she also claimed innocence.