Winners & Losers
This week's biggest Winners & Losers
Who's up and who's down this week?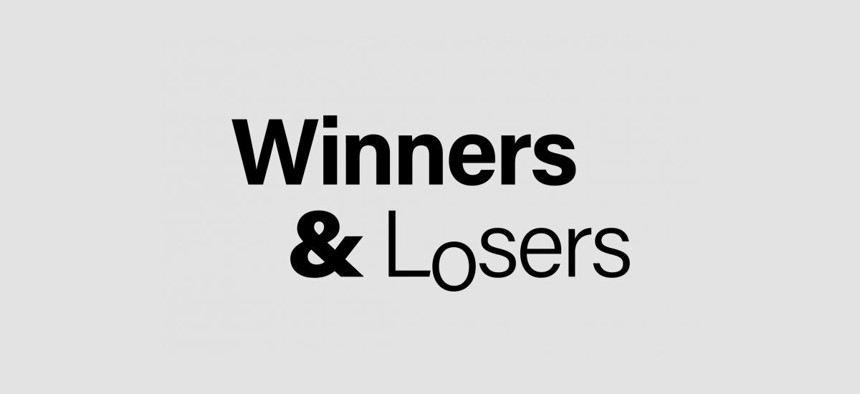 Gov. Kathy Hochul has made a list and eager members of the state Senate and Assembly might be checking it twice to see if the governor thinks they've been naughty or nice – based on whether she signs or vetoes the bills they've sent to her desk in recent weeks. The governor, however, is not the only one playing Kris Kringle with early Christmas gifts and figurative coal alike. We got receipts – but no returns allowed.
WINNERS:
Adrienne Adams -
Given Eric Adams' win, this Queens City Council member was already looking at years of being called "Adrienne." So she found an alternative: call her Madam Speaker. Just two weeks ago Adams was down and out in the speaker race, but she – like the mayor – kept her head down, stayed focused, and kept grinding. Now she'll be the first Black woman to hold the city's second-most powerful position.
Cariol Horne -
After a 15-year-long saga, former Buffalo police Officer Cariol Horne, finally received her pension after getting fired for intervening when a white officer had a Black suspect placed in a chokehold. Horne's story gained attention last summer amid a national conversation pertaining to police brutality and systemic racism – and now she's finally got her due!
Joe Percoco -
Christmas came early for convicted felon and Cuomo loyalist Joe Percoco. The former executive deputy secretary to ex-Gov. Andrew Cuomo has been quietly released from a federal prison, more than two years ahead of schedule. It's unclear when exactly he was freed. The Albany Times Union reported the news on Monday, after noticing his inmate page on the Federal Bureau of Prisons website had been updated to show he was moved from Otisville Correctional Facility in Orange County to an unidentified halfway house. Percoco, 52, was sentenced to six years in prison in 2018 after his conviction on three corruption-related charges for taking bribes to steer government contracts. He worked for both Andrew and Mario Cuomo, and maintained ties to the family from behind bars.
LOSERS:
David Imamura and Jack Martins -
Whoever said opposites attract should take a look at the Independent Redistricting Commission. With membership split evenly between Democrats and Republicans, the commission was meant to minimize political gerrymandering and create bipartisan legislative district lines. But it seems that Chair David Imamura and Vice-Chair Jack Martins have officially broken up. Martins and his fellow COP commissioners released a letter effectively saying negotiations were over because of Democrats' intransigence. Imamura and his Democratic compatriots shot back just hours later saying that they tried their best to find compromise and blamed Republicans. The real losers here are the nonpartisan redistricting maps they were meant to have made along the way.
Anonymous MTA boat guys -
This is why the MTA can't have nice things. Back in 2020 the agency had a perfectly good boat that two of their workers abandoned in the choppy waters by Coney Island. An investigation revealed that there were no official rules for manning the boat, and of the two guys who sunk it, the 'captain' had only taken the ship out once before in his life – and his first mate couldn't even swim!