Personality
Introducing the Eric Adams NFT
Earring, no earring, sunglasses, no sunglasses options available.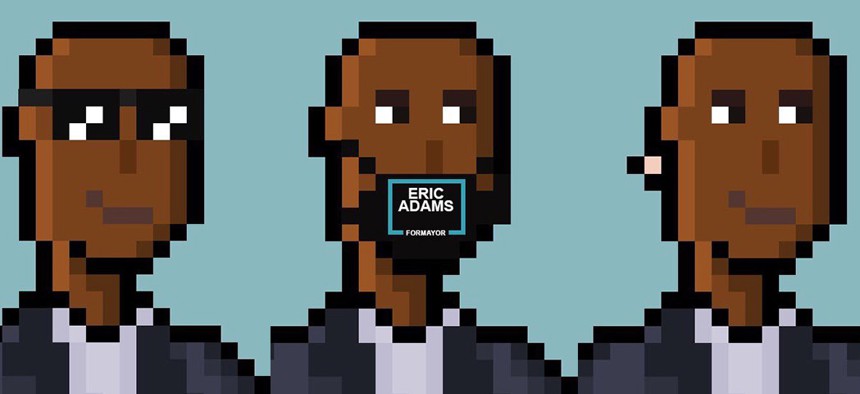 At the advent of blockchain technology, the sky was the limit. But what do we have now? Nonfungible tokens, or NFTs, are the new way of owning a digital image while also spending thousands of dollars. Sure, anyone can take a screenshot or right-click and save your image, but only you will truly own a mediocre cartoon drawing of a monkey or a remastered Nyan Cat gif.
So what's to stop politicians from joining in the craze? New York City does, after all, have its first cryptocurrency mayor in Eric Adams. Maybe he'll want to get into the NFT game.
To get the ball rolling, Ryan Adams, a co-founder of HZQ Consulting, got an artist to whip up some Adams NFTs after a rousing cryptocurrency conversation with this reporter. We'll start the bidding at $200,000 (not actually) for the earring Adams.
Basic Adams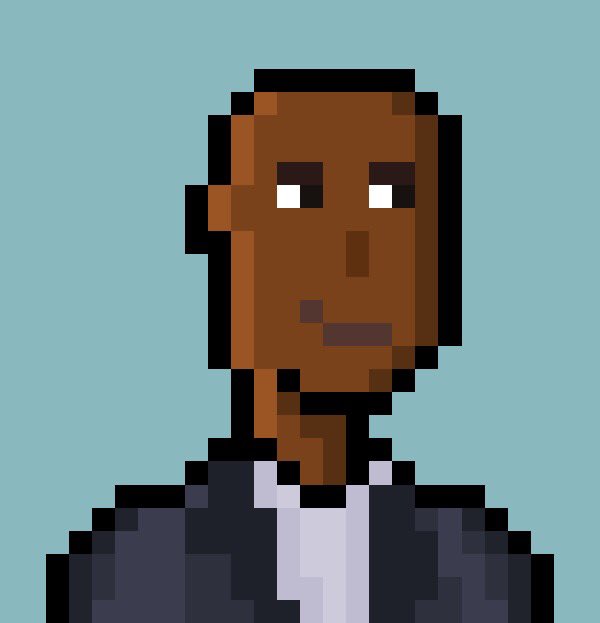 This is your entry-level Adams for NFT buyers on a budget: No unique attributes, perfect for fans of your bog standard mayor.
Earring Adams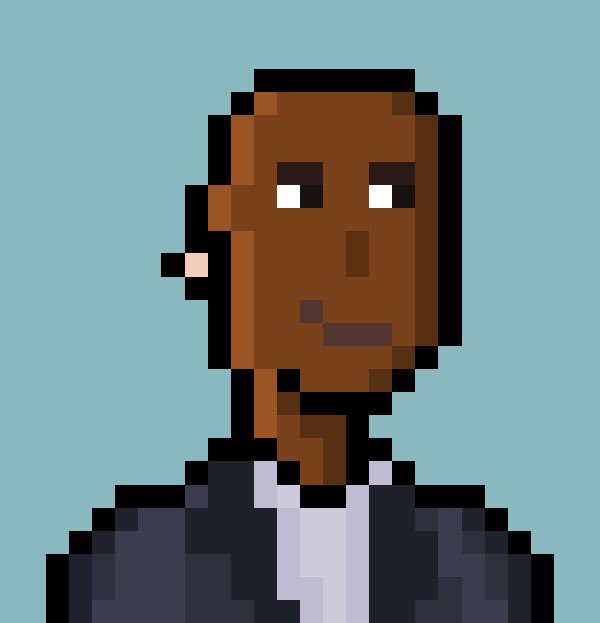 Now this exciting offering will get the attention of Claire's fans across New York City who want to memorialize his ear piercing in July after winning the Democratic mayoral primary.
Sunglasses Adams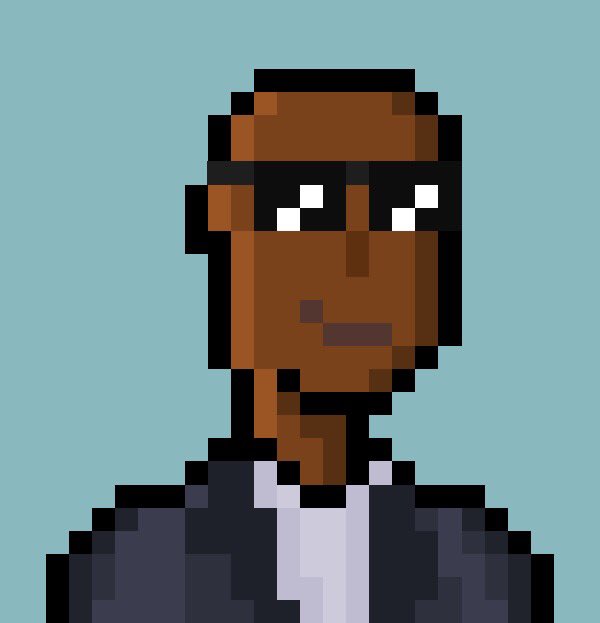 While these specs aren't as cool as his Ray-Ban Aviators, sometimes after you're out with the boys at night, you need sunglasses when you get up with the men in the morning.
Masked Adams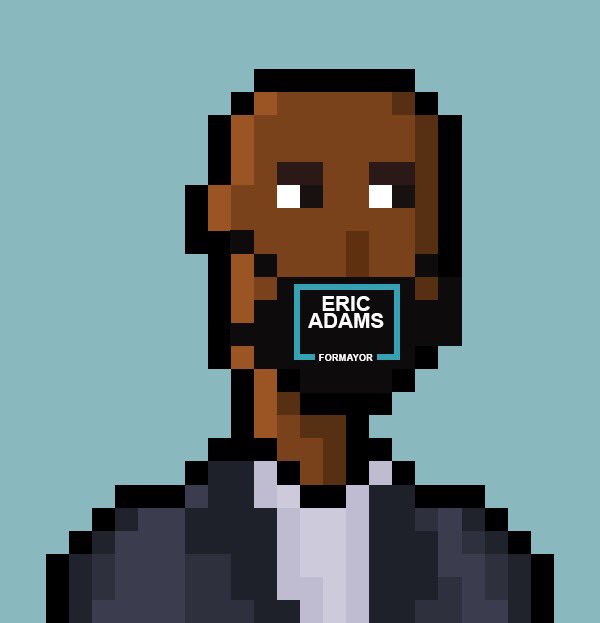 Masks may fall out of fashion if this pandemic ever ends, but Adams' mask swagger will never become outdated.
Powered By
NEXT STORY: This week's biggest Winners & Losers