Winners & Losers
This week's biggest Winners & Losers
Who's up and who's down this week?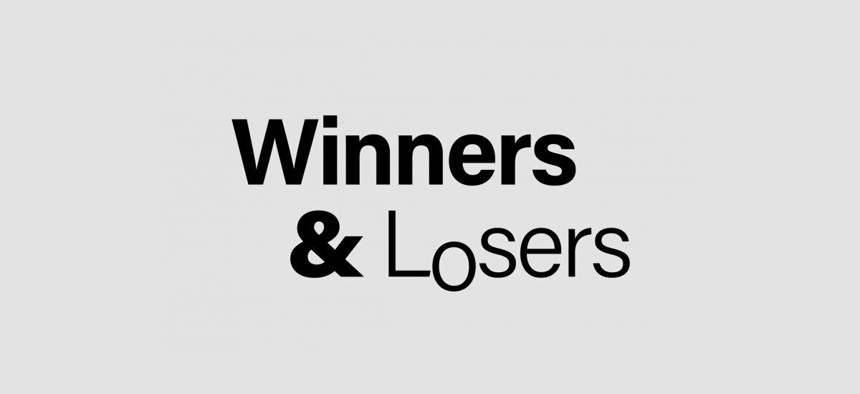 New York City Council Member Joe Borelli, who represents Staten Island, tweeted that he wouldn't have wanted to spend his 40th birthday "anywhere else." Where did he celebrate? Not the soft sands of Midland Beach, nor Antonio's Gourmet Salumeria, nor the lawns of Mount Loretto. Borelli wouldn't want to be anywhere but Crete, as in Greece. And after the week we've had in New York City, can you blame him? Republican Rep. Lee Zeldin was attacked with a cat keychain at a campaign event, and way over on the other end of the political spectrum, an online spat between Rep. Alexandria Ocasio-Cortez and state Sen. Jessica Ramos had progressives crying uncle. Wouldn't we all like to take some time away from it all?
WINNERS:
Kathy Hochul -
The Penn Station redevelopment plan is chug, chug, chugging along. Gov. Kathy Hochul's inherited project gained approval from a key state authority, the once-obscure Public Authorities Control Board. The three-person board suddenly became the talk of the town in 2019 over its role in the Amazon HQ2 debacle in Queens. And it's back in the spotlight again, giving Hochul a needed thumbs up to move ahead with her controversial plans for Penn Station and the surrounding area.
Tamara Tucker, Melanie Kotler, Paul Trust and Sarah Brooks -
Jackie Robinson -
A museum 14 years in the making honoring civil rights leader and Brooklyn Dodger Jackie Robinson finally opened in Manhattan this week. The posthumous honor was celebrated by Robinson's wife and family, but Robinson's legacy goes far beyond his shattering of Major League Baseball's color barrier. The museum was the first in New York City largely dedicated to the civil rights movement, The New York Times reported, and it details Robinson's expansive contributions to the movement.
LOSERS:
Janno Lieber -
The Metropolitan Transportation Authority's post-pandemic recovery fell victim to a new COVID-19 outbreak that dealt a severe blow to ridership projections, officials announced this week. The MTA previously estimated 77% of riders would return to the transit system by 2022, but levels have only reached 61% of what they were expecting before the pandemic. Now the beleaguered agency must come up with $2.5 billion by 2025, or face service cuts and layoffs.
G. Steven Pigeon -
Former Erie County power broker G. Steven Pigeon was sentenced to four months in the coop for an illegal political donation. The former political consultant pleaded guilty to directing an illegal $25,000 donation from a Canadian businessperson toward then-Gov. Andrew Cuomo's reelection campaign. He was also sentenced the following day to a year in prison for bribing a state Supreme Court judge. The sentences ended a yearslong legal drama that began in 2016 when Pigeon was first accused of bribing a state judge.
Sandra Doorley -
Monroe County District Attorney Sandra Doorley faces scrutiny for her close involvement in Rep. Lee Zeldin's gubernatorial campaign and her hesitancy to recuse herself from David G. Jakubonis' case, who was initially released on charges for second-degree attempted assault, a far cry from what was anticipated by Democrats. Doorley's messy appointment as co-chair of Zeldin's campaign indicated that the two remained close. Doorley has since recused herself from the Jakubonis case, but her "casual" attendance at Zeldin's rallies flouts ethical guidelines.