Winners & Losers
This week's biggest Winners & Losers
Who's up and who's down this week?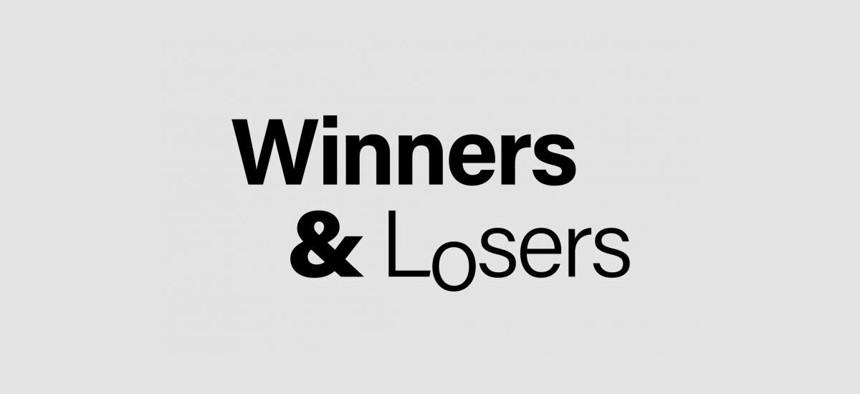 If you have masks leftover from the last major public health scare that you've put into storage, it's time to break them out again. Thanks to smoke from Canadian wildfires, New York City had the worst air quality in the entire world this week. It shrouded the Big Apple in an eerie yellow that put fictional post-apocalyptic movie settings to shame. At one point, standing outside in New York City for 24 hours was the same as smoking six cigarettes. The horrific haze spawned countless memes online as people joke about braving the environment for a quick bodega trip. But we have to laugh to avoid crying about such a health and climate disaster.
WINNERS:
James Dolan -
Vincent Bradley, chair of the State Liquor Authority, abruptly stepped down, reportedly forced out by the governor's office. Bradley's downfall gives James Dolan, the mercurial owner of Madison Square Garden, reason to pop open a bottle of champagne. Dolan had openly feuded with the SLA over his liquor license, even going so far as to have state investigators tailed by a private eye.
Jasmine Georges-Yilla -
She may just be an interim head, but she's not going anywhere yet. The city's Board of Correction executive director survived an attempt by Board Chair Dwayne Sampson to slot in his own pick for ED, thanks to Sampson's apparent hubris in trying to do so without approval of the other board members, who blocked the effort. The lucky beneficiary amid these sparks of internal discord: Georges-Yilla.
LOSERS:
Louis Molina -
It was the end of another rough week for Molina, as the Rikers Island federal monitor filed a report in federal court slamming the commissioner for continued violence in the jail complex and a growing lack of transparency from the Department of Correction. The monitor's report also blamed the violence on poor management. "These problems have grave consequences for the prospect of reform and eliminating the imminent risk of harm faced by incarcerated individuals and staff," wrote the monitor in the report, adding that DOC has shown an "unwillingness and inability to collaborate effectively."
Orange County Executive Steve Neuhaus & Rockland County Executive Ed Day -
As a founding father with a penchant for essay-writing once said, "immigrants – we get the job done." Several weeks after the New York Civil Liberties Union filed a lawsuit against Rockland and Orange Counties on behalf of several migrants for barring the arrival of asylum-seekers who'd chosen to relocate, a federal judge ruled that the counties can't enforce their executive orders. Cited throughout the ruling? A slate of discriminatory comments from Neuhaus and Day.
Keechant Sewell -
You can dress up plainclothes police officers in lightly branded NYPD gear and call them a Neighborhood Safety Team to evoke images of friendly street corner cops, but you can't so easily change historically abusive tactics. A new report from the federal monitor overseeing the police department on civil rights grounds found that Eric Adams' and Commissioner Keechant Sewell's revived anti-crime units are off to a bad start, finding too many people are stopped, frisked and searched unlawfully.