Interviews & Profiles
Beginning to implement Build Public Renewables
A Q&A with New York Power Authority acting President and CEO Justin Driscoll on the new law and his lack of a confirmation vote.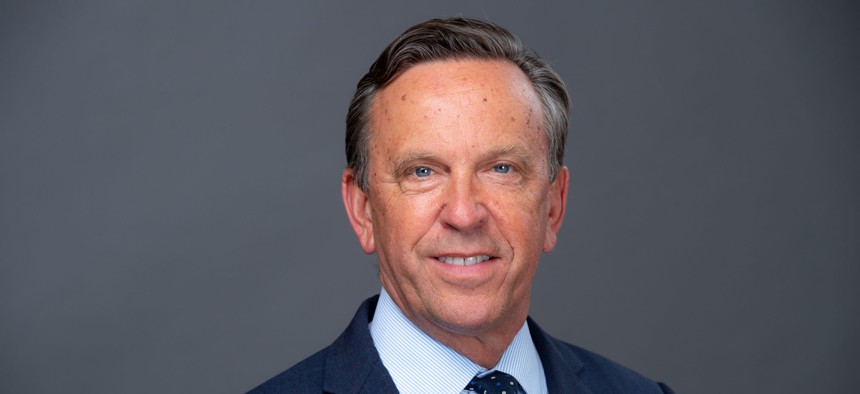 Justin Driscoll is overseeing the New York Power Authority at a pivotal moment, as state lawmakers this year passed legislation empowering the governmental body to drive renewable power generation on its own. The shift, set out in a version of the Build Public Renewables Act that was passed in this year's state budget, is aimed at speeding up the transition to cleaner energy sources. Yet Driscoll, who has served as acting president and CEO of NYPA for nearly two years, has not been confirmed by the state Senate, which declined to take a vote on his nomination this year. In an interview with City & State, he outlined the changes at NYPA and said his job status hasn't impacted his work and that he's now working on implementing the authority's new powers. 
How is the New York Power Authority involved in implementing New York state's ongoing transition to clean energy, in particular with regard to carrying out the state's 2019 Climate Leadership and Community Protection Act?
With the new enacted authority that we were given this past budget cycle, we'll be able to, for the first time since the construction of our hydro, actually build and own renewable generation and that could take different forms. It could be customer-sited, it could be utility-scale projects. This is all very consistent with NYPA's history as a utility that has been asked to step in and help the state from time to time, whether it's taking over the Canal Corp. in recent years or taking over Indian Point when Con Edison was having difficulties there. It's very much in our DNA that we're being asked to step in and to help the state accelerate achievement of its climate goals under the CLCPA.
From my understanding, a big part of that is going to be laid out in the Build Public Renewables Act. Could you give me your thoughts on the version of the bill that passed in the budget and what exactly that is?
As we look at our new authority, we see it as having several principal components. One is to develop and own renewable generation effectively. The second piece is specifically targeted at disadvantaged communities and that's what we're calling under the statute our REACH program and that will involve renewable generation projects that will be dedicated to certain disadvantaged communities. What we'll be doing there is providing bill credit through their local utility from some of the revenues that come from those renewable projects. We also have the third component, which is the labor workforce training provision of the legislation. That's something added by our team in the discussions this past legislative cycle and will redeploy $25 million a year from the power authority to labor workforce training and retraining to train the electric utility and energy workers of the future. The final piece is the retirement of our peaker-generating facilities in the New York City area by 2030.
Is the state currently on pace to reach its ambitious 2030 CLCPA goals?
We're going to be looking at that closely during what we call the conferral process of the new legislation where we're going to be working with our state partners and external stakeholders to determine where the state is right now and where there might be gaps that NYPA could fill. We don't have direct vision into the current portfolio of projects, but I know that a lot of great work is getting done. A lot is going to happen over the next four or five years with projects coming online.
In June, the state Senate declined to hold a vote on your confirmation as the leader of NYPA. Has that impacted your work and do you plan on staying on as acting head?
I mean, it hasn't impacted my work. I'm still serving in an acting capacity. I'm looking forward to continuing to serve here at the power authority, and I'm really excited about the work we have in front of us here and in the really important role that NYPA can play.
Powered By
NEXT STORY: This week's biggest Winners & Losers