Interviews & Profiles
Preparing the next generation electrical grid
A Q&A with NYSERDA's Doreen Harris on overcoming the challenges with New York's clean energy transition.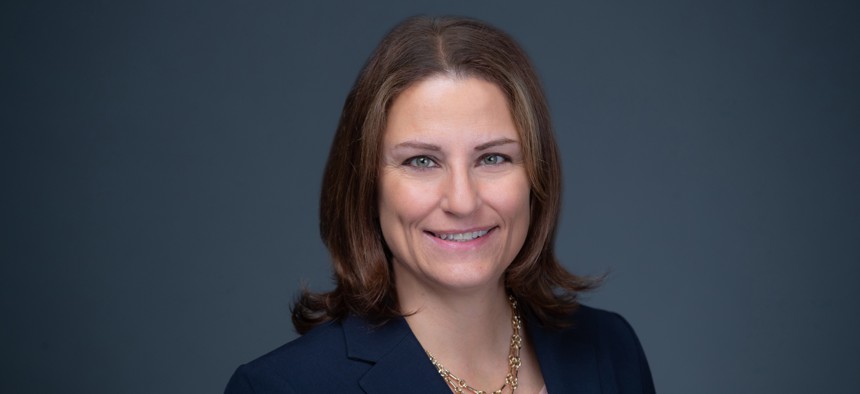 Doreen Harris has been with the New York State Energy Research and Development Authority since 2010, starting as a senior project manager and taking on her current role as president and CEO in 2021. Harris, who also co-chairs the state Climate Action Council that oversees implementation of the state's 2019 climate legislation, says she's focused on transitioning the state to more sustainable energy in a timely, equitable and affordable manner. This interview has been edited for length and clarity.
How is NYSERDA working to reach the state's 2030 climate goals set out by the Climate Leadership and Community Protection Act?
We're going to have a very extraordinary reliance on the grid, so to speak, given the level of electrification we're seeing necessary in buildings and transport in particular. So we really don't have time to waste to move projects forward toward the decarbonization of our grid in the first instance. So that's a major area we're investing in whether it be distributed projects like small solar projects through the New York Sun Program all the way up to the largest transmission and offshore wind projects. It remains an area of scale that we know we need to get after, and then we have invested significantly in our buildings across the state through the Clean Energy Fund notably, which is a Public Service Commission-authorized 10-year initiative.
What's one project, big or small, that your agency is working on that most people don't know about but should?
An area that I think is indicative of really the transformative thinking that we have is the investments that we're making to leverage federal funds. So one thing we're doing, obviously through the Inflation Reduction Act, is really taking those funds for scale and near-term investments in our state. So our application to the Department of Energy to host a hydrogen hub here in the U.S. Northeast, I think would be a great example of ways in which we're taking the leadership position that New York has occupied leading seven states to apply for one of those hubs to be hosted here in the U.S. Northeast and to really in doing so both leverage those federal funds but also to advance a resource that is not as well known. Hydrogen is, I would say, recent with respect to the areas in which we believe it can be utilized and applied. And I'd say that we're both thinking in the near-, mid- and long-term, our application to host that hub would be indicative of the longer-term planning that's underway.
Are we going to hit the 2030 CLCPA goals? In your opinion, with where we are now, what is that looking like?
With respect to where we sit today, it is the case that we're optimistic about 2030. We didn't just start from zero here. But it is the case that I wouldn't call myself at least blindly optimistic. There are real challenges on the ground with respect notably to projects that are advancing today. I noted the real significant transformation of our grid that is necessary to hit both 70% (renewable electric generation) by 2030, which is the CLCPA requirement, but also really embedded within the overall CLCPA 40% by 2030 (emissions) reduction requirement. And when you think about project development, those projects don't develop themselves over a series of months. They're units of years and in some instances, decades. And I think in the very near term, we're seeing particular challenges with those projects. In particular, it's not unique to renewable projects, it's an economywide issue where inflation and interest rates and supply chain issues have really come together to create macroeconomic challenges. But our resolve is strong, but it is one that is focused on implementing and implementing in an affordable, timely and cost-effective manner.