Interviews & Profiles
State prepares to hit emissions reduction targets
A Q&A with state Department of Environmental Conservation Commissioner Basil Seggos on helping disadvantaged communities and more.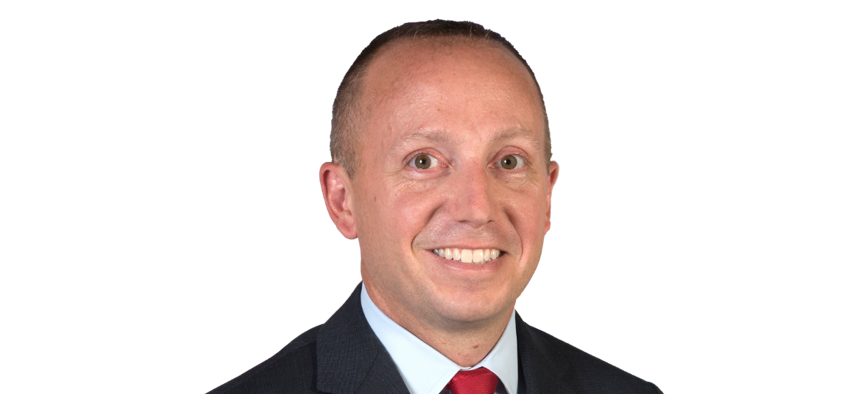 New York state's cap-and-invest program is still in its planning stages, with a report on enforceable regulations due from the state Department of Environmental Conservation on Jan. 1, 2024. Basil Seggos, who has served as the department's commissioner since 2015 and also co-chairs the state Climate Action Council along with NYSERDA's Doreen Harris, sees the program as one of the best chances the state has to reduce economywide emissions. This interview has been edited for length and clarity.
How is the state Department of Environmental Conservation working to reach the state's 2030 climate goals set out by the 2019 Climate Leadership and Community Protection Act?
New York is in the fortunate position to have to have one of the most ambitious climate laws in the country signed in 2019, and Doreen (Harris) and I have been very eagerly advancing the planning for this law throughout the course of the last three years with our work on the draft scoping plan and of course the final scoping plan which sets us on a path to the state's targets. So, from our perspective, we came out of the scoping plan process with some very clear recommendations on how the state can hit those targets. We spent quite a bit of time during the scoping plan process to determine what would be the most advantageous program to develop and ultimately landed on the cap-and-invest program within the scoping plan. Now, we're advancing it throughout the course of this year and probably beyond until we get to the middle part of the decade when it would kick in. 
What's one project, big or small, that your agency is working on that most people don't know about but should?
New York state, Pennsylvania and some other states have a very troubled history when it comes to gas drilling, oil drilling. Since the industry largely dried up, there's at least several thousand of these wells that are sitting out in Western New York, largely the Southern Tier, that have been dormant for many years and are leaking methane gases or pollution into the ground. DEC and NYSERDA have been partnering on that for several years to just find those wells. We have a very interesting program where we're using drone technology to do the well identification that in a day would take weeks on the ground. The reason I bring this up is because we got federal money this year through bill money, $25 million, through the Department of the Interior to do well plugging.
The state Climate Justice Working Group finalized its disadvantaged communities criteria to advance climate justice in March. How will your organization work to ensure these recommendations are properly considered and implemented in its work?
Doreen and I are both working closely on this issue. We both helped to advance the Climate Justice Working Group's disadvantaged communities criteria, and as you know, the law requires a minimum of 35% but ideally a 40% target for our investments. And we see this as an opportunity of course to not just reduce emissions but reduce all the co-pollutant problems that disadvantaged communities have faced and also bring jobs into disadvantaged communities' areas. We're still in the early days of this, mind you that the criteria now just finalized the maps are out there starting to work with the communities on understanding what the opportunities are. We traveled the state widely on this. But for us, we intend to hold ourselves to hitting those targets and the rest of state government will as well.