Interviews & Profiles
How connectivity fits into New York's future infrastructure plans
Boingo Wireless CEO Mike Finley talks about his election to the Regional Plan Association and insights for New York's wireless tech future.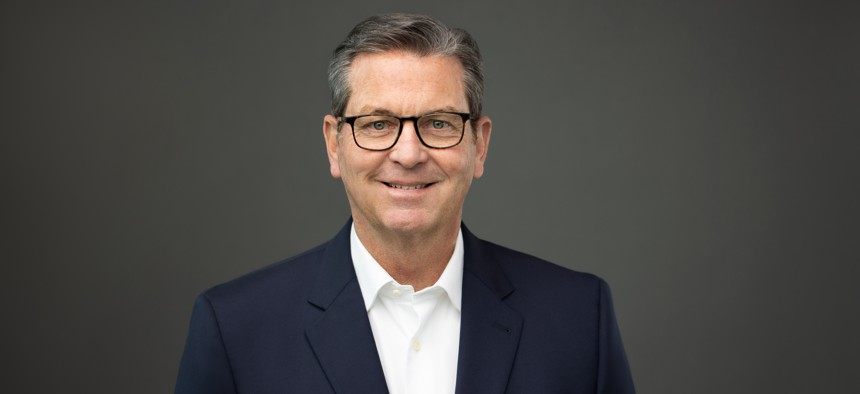 Mike Finley, a veteran technology sector expert and CEO of Boingo Wireless, was elected last month to the Regional Plan Association board. Boingo is best known for its two decades of wireless infrastructure projects throughout the New York metro area. That includes most recently working with the Metropolitan Transportation Authority and Long Island Rail Road on next-generation 5G and Wi-Fi networks at the new Grand Central Madison expansion of Grand Central Terminal.
City & State spoke with Finley about joining the board and to discuss how he sees connectivity fitting into the region's future infrastructure plans. This interview has been edited for length and clarity.
You were elected last month to the Regional Plan Association board of directors. What does it mean for you to join this group? 
I'm really honored to be on the RPA board. Their contributions have been immense over the last 100 years. We at Boingo Wireless have been very engaged with the RPA with the work that we do in providing connectivity at all the airports, transportation hubs and tunnels throughout New York. So, we obviously have had a lot of common areas to meet about and discuss. When this opportunity came up, I was very excited to do it. I'm very engaged in it and want to be a contributing member.
How do you see connectivity fitting into the metro area's regional planning? 
With what Boingo does and what I've done throughout my career, from that experience side, we can say that connectivity is here to stay and that it's a major part of what I think a regional plan is going to include. When you think in terms of climate, and the opportunity to reduce the carbon footprint, technology can play a significant role there. Being able to identify where issues are in real time is a big part of that. Overall, connectivity is throughout transportation, airports, stadiums – it's really all part of our life now. Identifying when trains are late, identifying where the longer lines in the airports are, where the shorter ones are, these are all things that bring an opportunity for reducing the carbon footprint. Everything that we do in our company to make cities, airports (and) transportation smarter will definitely be a part, not only of the RPA, but of all city planning, both here and abroad.
What do you see as the biggest challenge that New York City, the rest of the state and metro area face in building out the latest, state-of-the-art wireless infrastructure?
It's such a complicated and evolving field. What's being built today will be out of touch a couple years from now, and you have to keep that constant evolution going to stay up with the devices and the capabilities that are coming. That's probably the biggest point. We build for the future when we build. Obviously, if you're in tunnels and in airports and things like that, you don't want to be going back and rewiring and having to do a bunch of work. You know, the Port Authority of New York and New Jersey, Janno Lieber and the MTA in particular, as well as their teams, have been very supportive of building for the future, because I think they truly understand that to get to a continuous capability of being a smart city you need to do that.
You mentioned to me that "people want connectivity everywhere." I'd love to see seamless connectivity in all train tunnels. How far away is that from becoming a reality?
You know, it's a work in progress. Obviously, Grand Central Madison is a new project where we have that capability and that will continue to expand. And then there's Gateway and a lot of the other projects with Amtrak. Those types of longer-term opportunities are going to bring those capabilities, as we saw with Grand Central Madison. You know, we were working on that since 2018 and worked through COVID to really bring that to life. And that was a new tunnel. Doing it in live tunnels adds a degree of complexity, but it's one that everybody wants to do. There's lots of reasons for it. Basic connectivity is great. But there's also security and a lot of other opportunities for efficiency. One has a lot of other capabilities that will come through connectivity. That's one of the reasons I'm really excited to be on the RPA. They all see the benefit of connectivity for more than just being able to make a call or text.
Powered By
NEXT STORY: Lou Coletti joins Davidoff, Hutcher & Citron