Personality
The infamous Independent Democratic Conference: Where are they now?
A group of eight state Senate Democrats caucused with Republicans for years. None are still in office.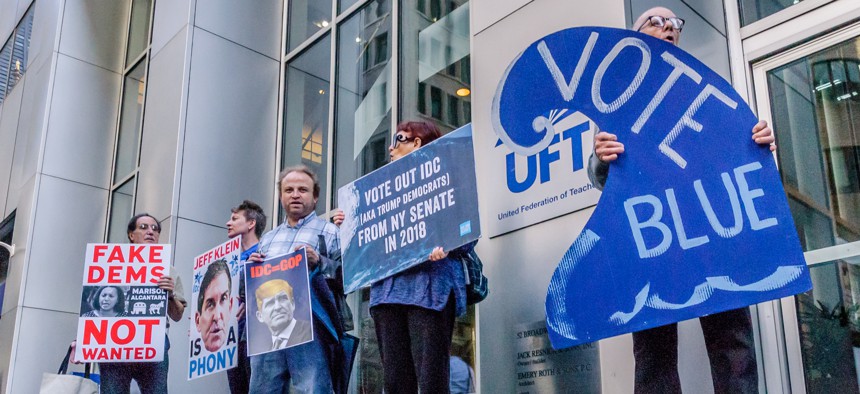 Of the eight former state Senate Democrats who broke with their party to caucus with Republicans, three are involved in public service (two in the Adams administration), two are lobbyists, one was jailed and none are in elected office. But one is attempting a comeback. Tony Avella, who was ousted from the state Senate by Jon Liu in 2018, is once again challenging Republican Vickie Paladino for a Queens City Council seat. 
The early 2010s were a rough time for New York Democrats. With Democrats still recovering first from the 2009 coup and then the loss of their short-lived majority, and right after former Gov. Andrew Cuomo's first term began, four Democratic senators in 2011 formed the Independent Democratic Conference. The renegade group formed after Republicans gained control of the state Senate, intending to break away from the then Democratic Minority Leader John Sampson, who was facing corruption allegations, for which he was later found guilty in 2015. The IDC caucused with Republicans, and this break from their party sparked controversy as they agitated the New York political scene with many of their state Senate colleagues accusing them of attempting to seize power.
The group gained new members, ultimately expanding to eight by the time it dissolved. In allying themselves with the Republicans, members of the IDC were able to attain committee chair positions in the state Senate. The IDC dissolved in April 2018, stripping the members of their committee chair positions and returning them to the Democratic conference. 
However, following Donald Trump's election, many New York progressives saw the IDC as an impediment to progress, and the eight members faced progressive primary challengers. This resulted in an unprecedented event where six New York Democratic incumbents were defeated in the 2018 election.
The group of rogue senators were blamed for a number of the state Senate's failures at the time including the inability to codify Roe v. Wade into law and the state's failure to pass stricter gun control measures. So, where are these members now?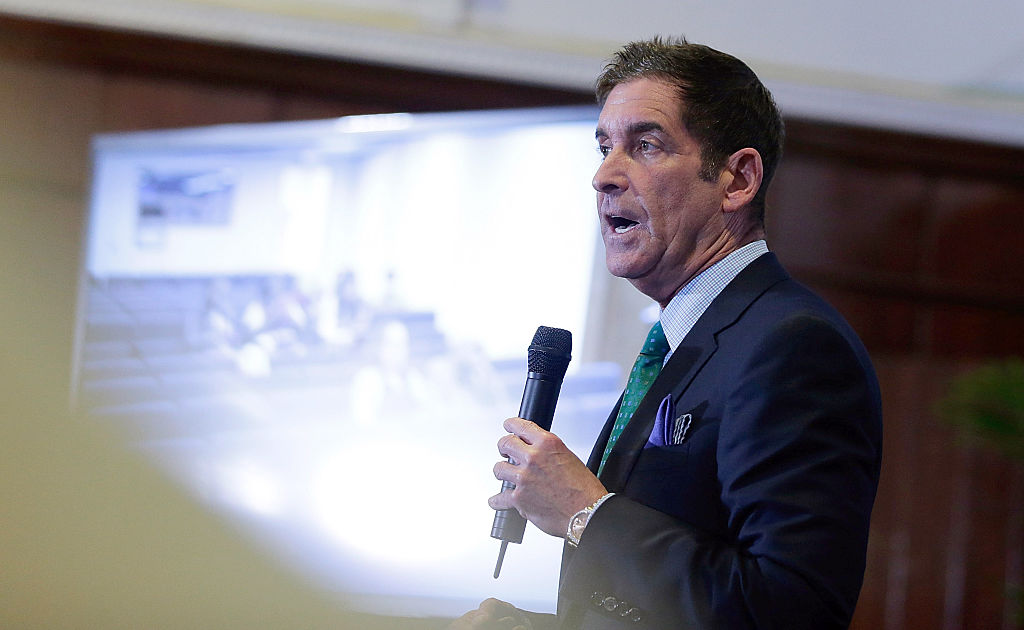 Jeffrey Klein
First elected to the state Senate in 2004, Jeffrey Klein was the most public-facing member of the IDC as the conference chair. In announcing his creation of the IDC during a press conference, Klein said, "Let me be clear. We are Democrats, but we could no longer in good conscience support the present Democratic leadership."
Ultimately, Klein lost his reelection in 2018 to Alessandra Biaggi, a young political newcomer, in a major upset. His reelection campaign was marred with more than just his IDC involvement though. Klein faced a sexual harassment allegation and a New York Board of Elections finding of the IDC engaging in improper campaign fundraising.
Following his loss, Klein turned to lobbying. In 2019, Mercury Public Affairs, a leading lobbying firm known for representing charter schools, hired Klein to co-chair its New York City office. Biaggi and Queens state Sen. John Liu refused to meet with lobbyists from the firm due to their involvement with Klein. 
In 2022, Klein used his political experience to found Allied Government Affairs, a bipartisan public strategy and lobbying firm, which represents nonprofit, health care and business organizations in New York. 
Marisol Alcantara
The first Dominican American woman to serve in the state Senate, Marisol Alcantara joined the IDC when she was elected in 2016. As the newest member of the group, she was seen as the most vulnerable in 2018. And that speculation reigned true as Robert Jackson defeated Alcantara in the Democratic primary for New York's 31st state Senate district. Jackson emphasized her involvement in the IDC throughout his campaign, ultimately sealing her defeat as many anti-IDC activists believed Alcantara "sold her soul" for campaign donations from the IDC to the tune of $540,000. 
Following her loss, Alcantara returned to her roots in the labor movement. Since March of 2019, Alcantara has been the assistant organizing director of the New York State Nurses Association, the state's largest union for registered nurses.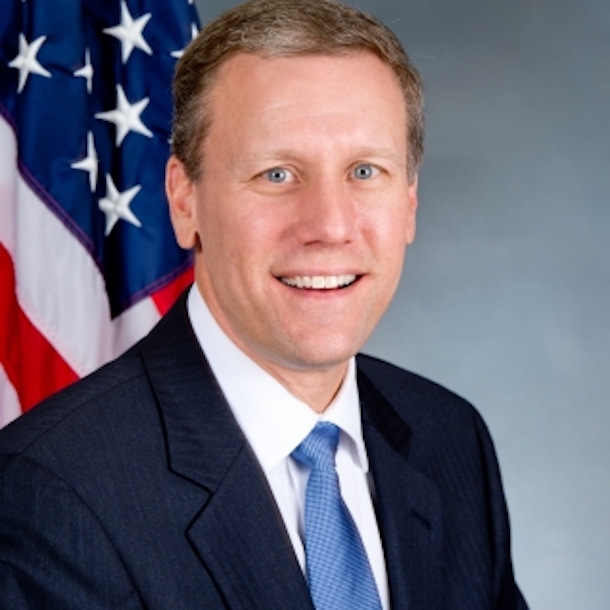 David Valesky
Elected in 2004, David Valesky was a long time member of the state Senate. However, his involvement in the IDC as a founding member and deputy leader for legislative operations cost him his seat in 2018 to Democratic primary challenger Rachel May. May defeated Valesky 50% to 47%. In June 2021, former Gov. Andrew Cuomo nominated Valesky as a commissioner of the New York State Public Service Commission, which regulates utilities in the state. Valesky's term runs through 2027.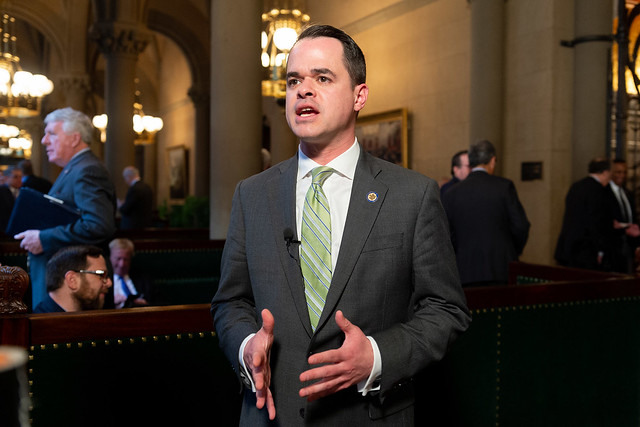 David Carlucci
A founding member of the IDC, David Carlucci is one of two IDC members who managed to defeat their primary challenger in 2018, edging out Julie Goldberg by a 54% to 46% margin. In April 2018, with the dissolution of the IDC, Carlucci joined the Senate Democratic Conference. However, Carlucci did not run for reelection in 2020. Carlucci instead ran an unsuccessful campaign to replace retiring U.S. Rep. Nita Lowey to represent the 20th Congressional District, losing to Mondaire Jones in the Democratic primary. 
Following his loss, Carlucci notably told the Rockland/Westchester Journal News, "My biggest regret is that I could have done a better job explaining why we created the IDC, and how we worked in a bipartisan way to break the gridlock."
Today, Carlucci operates a political lobbying and consulting firm called Senate Strategies, where he offers his political expertise to navigate organizations through governmental and business development.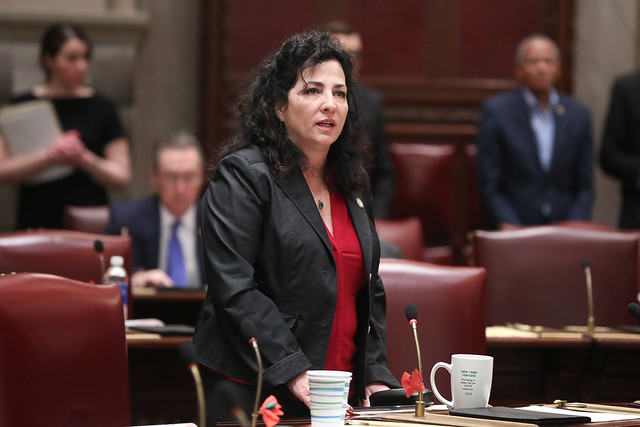 Diane Savino
Fourth IDC founding member Diane Savino served as the conference's liaison to the executive branch. Savino is the only other member to have won her reelection campaign in 2018. Challenged by David Krainert, Savino won 69% to 28% of the vote. 
Savino was the last standing member of the IDC. In a podcast with Gotham Gazette, Savino defended the creation of the IDC blaming Cuomo for not helping the members in the 2018 primaries. And when asked if she would do anything differently, she said "maybe if we could have found a way to resolve it sooner, it might have been better for all of us."
Savino did not seek reelection in 2022, but she is still engaged in public service today. Mayor Eric Adams appointed her as a mayoral senior adviser working with his Chief Adviser Ingrid Lewis-Martin and their legislative team.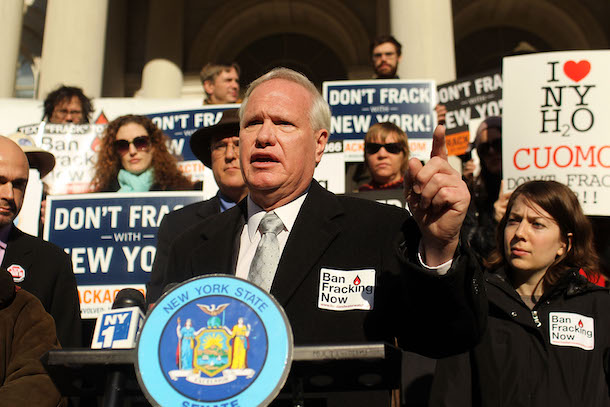 Tony Avella
Elected in 2010, Tony Avella served as the assistant conference leader for policy and administration for the IDC. In 2018, Avella lost his state Senate seat to John Liu, a returning challenger of Avella's from his 2014 reelection campaign. Despite losing in the primary, Avella continued his campaign in the November 6, 2018 general election as the third-party candidate for the Independence Party of New York and the Women's Equality Party. He came in third in the general election, still losing to Liu.
Despite the loss of his state Senate seat, Avella has not stopped running for public office in other capacities. In November 2012, Avella launched a campaign for Queens borough president, but dropped out of the race in August 2013. In 2021, Avella ran for City Council for the seat he held prior in 2002 to 2009, won the primary, but lost in the general election to Republican Vickie Paladino. In 2023, Avella once again launched a campaign for the 19th City Council District seat.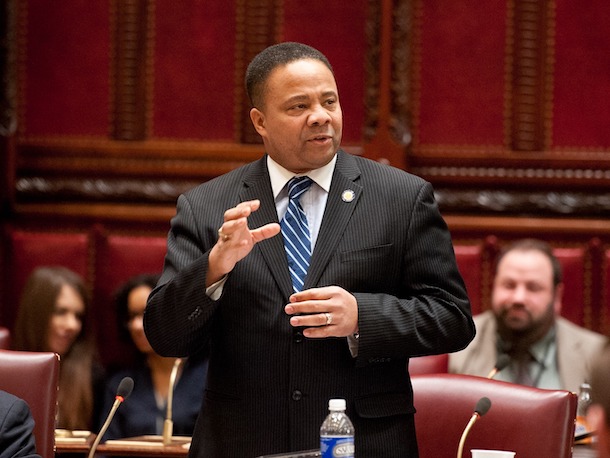 Jesse Hamilton 
Elected in 2014, Jesse Hamilton won the Democratic primary to represent state Senate District 20. With no Republican opponent, Hamilton won the general election. Hamilton joined the IDC in 2016, allowing him to become the chair of the Senate Standing Committee on Banking, earning him a $5,500 raise, according to The New York Times. Hamilton lost in the 2018 Democratic primary to lawyer Zellnor Myrie.
Today, Hamilton, a close ally of New York City Mayor Eric Adams, remains involved in New York public service as the New York City deputy commissioner for real estate services. However, many questioned the appointment as Hamilton worked with Mayor Adams when Adams was in the state Senate and then succeeded him.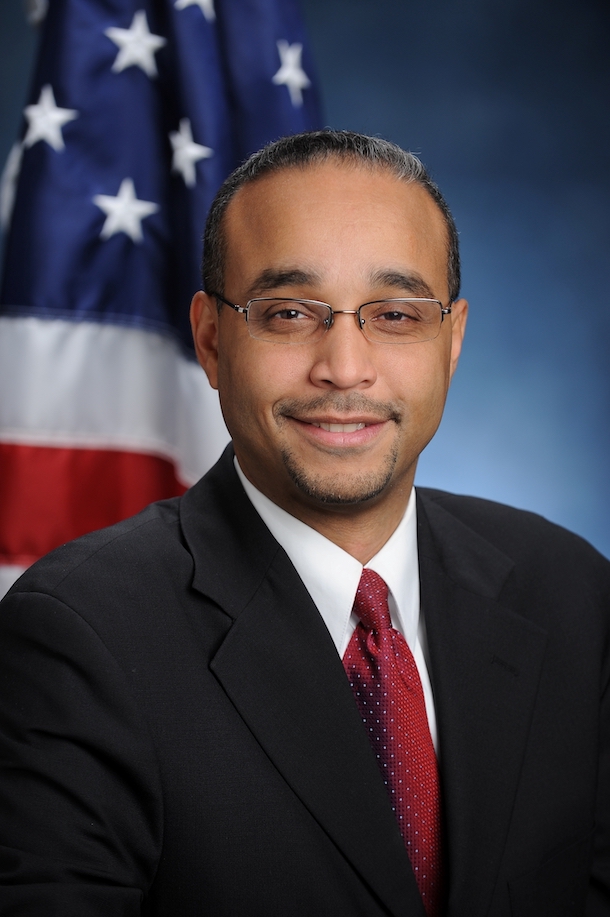 Jose Peralta 
Jose Peralta joined the state Senate in 2010, and joined the IDC in 2017. As a member of the IDC he became vice chair of the Senate Committee on Energy and Telecommunications receiving a $12,500 stipend for his position as vice chair. While state law designates these stipends for committee chairs only, the Republican conference submitted falsified payroll information so Peralta could receive the stipend.
In 2018, Peralta was defeated by Jessica Ramos in the Democratic primary.
In November 2018, Peralta died from Leukemia at age 47.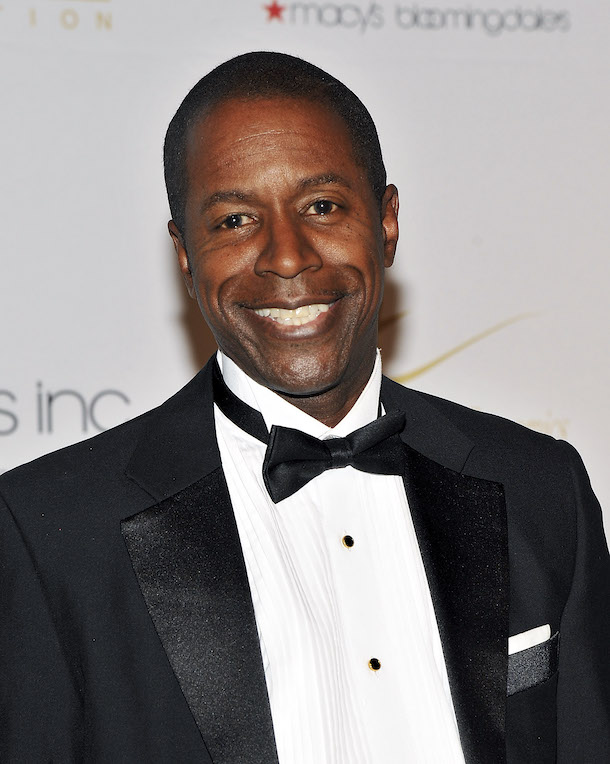 Malcolm Smith
First elected in 2000 to the state Senate and joining the IDC in 2011, Malcolm Smith had the shortest stint as a member of the IDC because he was convicted of public corruption charges in 2013. Smith was attempting to obtain a Wilson-Pakula certification through bribery to run for mayor of New York City as a Republican while being a registered Democrat. Despite winning his 2012 reelection after joining the IDC, his arrest by the FBI got him expelled from the conference. In 2014, his primary challenger Leroy Comrie defeated him in a landslide.
In February 2015, Smith was convicted of all the corruption charges of conspiracy, wire fraud, travel act bribery and extortion he faced. Smith was sentenced to seven years in prison. However, Smith was released in October 2021 on home confinement to serve out the last months of his imprisonment due to COVID-19 concerns in prisons at the time.