After weeks of delays, LIRR will get its third track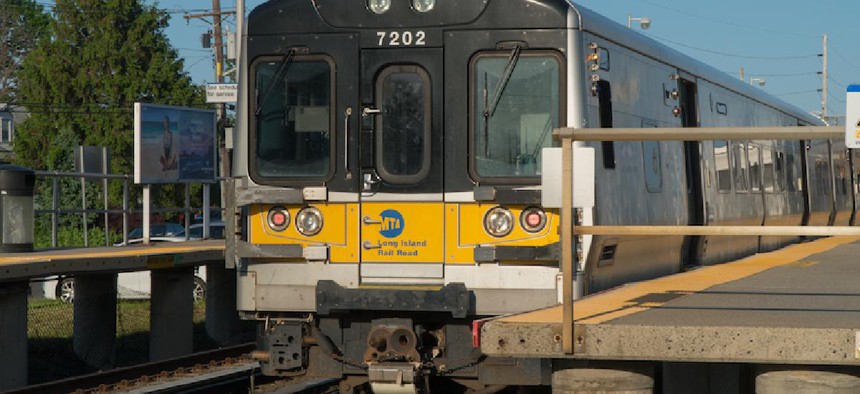 The two railroad tracks running from the eastern bounds of Brooklyn out to Hicksville had no problem carrying the first riders on the Long Island Rail Road – in 1837. But 180 years later, and after nearly three million more residents have arrived in Nassau and Suffolk counties, the span can be a bottleneck for the 300,000 daily LIRR commuters.
That may be changing. On Tuesday, after weeks of political brinkmanship, state Senate leadership signaled that they will approve public funding to lay a third set of tracks to reduce worsening train traffic and delays.
RELATED: New York needs Fair Fares now more than ever
In 2016, an estimated 7.5 million passengers were "inconvenienced" by 17,384 late or canceled LIRR trains, or roughly 7 percent of all trains, state Comptroller Thomas DiNapoli's office reported. LIRR anticipates further problems while planned repairs at New York Penn Station are underway during what Gov. Andrew Cuomo termed the "summer of hell." A few commuters have even filed a lawsuit because of their experience, suing the railroad for breach of contract, negligence and "intentional infliction of emotional distress."
"Living in the suburbs cannot work if you're unable to get predictably to and from New York City," said state Sen. Todd Kaminsky. "We need to make the necessary investments in our rail infrastructure."
For years, plans to add another track were snagged by Long Islanders living near the tracks who did not want the railroad to cut into their property. Last year, Cuomo unveiled a new plan that would not need to slice into anyone's backyard.
The plan aims to lay 9.8 miles of new track on the Main Line and build sound-blocking walls, station improvements and parking, along with new underpasses and overpasses – so drivers won't have to wait at railroad crossings, according to the Metropolitan Transportation Authority. Local traffic, noise and air pollution would all be reduced as well, the plans note.
RELATED: As trains break down, lawmakers struggle to find fixes
Long Island lawmakers placed the project in jeopardy in the waning days of the legislative session when state Sen. Kemp Hannon introduced a bill to commit $1.95 billion to accelerate repairs and improvements for signals and communications equipment. His opponents said the move aimed to defund the third track expansion project – which also costs $1.95 billion – but after winning concessions, Republicans closed the deal after weeks of political grappling among state Senate leaders and the governor.
State Senate Majority Leader John Flanagan, who also represents Long Island, said Tuesday that his representative on the MTA's Capital Program Review Board would "vote to allow the proposed third track project to move forward."
"All along, we have listened to our constituents and endeavored to do the right thing," Flanagan said in a statement.