Carmen Fariña is stepping down as New York City schools chief, here are some highlights of her tenure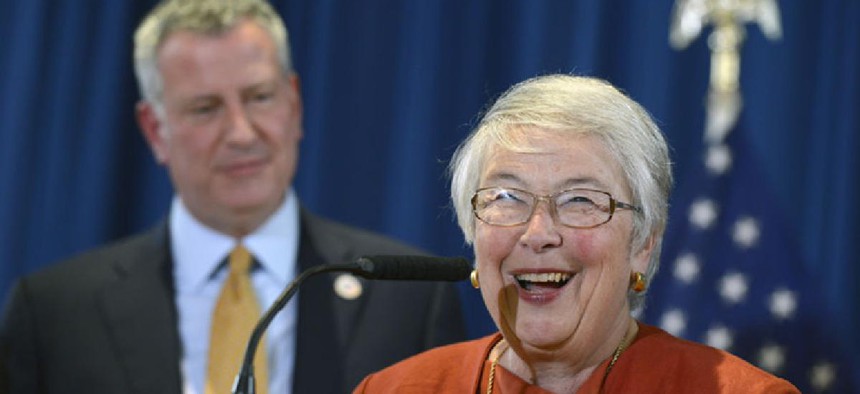 Carmen Fariña is stepping down as the head of the nation's largest school district, according to an official briefed on her plans.
Fariña has led the education department since 2014, when the city's new mayor, Bill de Blasio, plucked her from retirement. The appointment marked the culmination of a 50-year career in the school system, where she rose from classroom teacher to principal and finally to schools chancellor.
As chancellor, Fariña worked to change the tone of the department, earning the loyalty of some teachers and principals eager for support after three tumultuous terms under de Blasio's predecessor, Michael Bloomberg. Her plans were first reported by Politico.
She also presided over a large expansion of free prekindergarten, new efforts to help poor students with the challenges they face in school, and increased prominence for the department's efforts to improve instruction.
Fariña offered no comment after tonight's meeting of the Panel for Educational Policy, the city's school board. She is reportedly planning to leave in early 2018.
RELATED: Could Félix V. Matos Rodríguez replace Carmen Fariña?
Here are some highlights of Fariña's tenure:
This story was originally posted on Chalkbeat, a nonprofit news site covering educational change in public schools.