New York City
Why cities need to confront the threat of natural disasters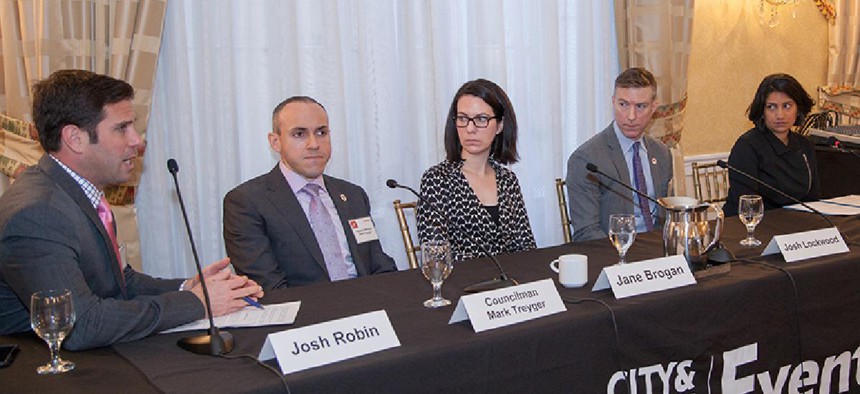 As cities grapple with the increasing intensity of hurricanes and rising sea levels, how should communities and governments respond? At City & State's Front Page Roundtable event on Dec. 7, we convened a panel to discuss it, as well as the impact of recent changes on the federal level.
RELATED: Training civilians as first responders
The panel included Jainey Bavishi, director of recovery and resiliency for the New York City Mayor's Office, New York City Councilman Mark Treyger, chairman of the council's committee on recovery and resiliency, Jane Brogen, policy director for the Governor's Office of Storm Recovery, and Josh Lockwood, regional chief executive officer at the American Red Cross. The panel was moderated by NY1 reporter Josh Robin, who has reported extensively on environmental issues.
You can listen to the entire panel and subscribe to our podcasts below: