Andrew Cuomo
Cuomo's executive order on net neutrality unlikely to move industry
Although Andrew Cuomo likes to position himself at the forefront of opposition to the Trump administration, New York was beaten to the punch by Montana in responding to the Federal Communications Commission's recent repeal of Obama-era net neutrality rules.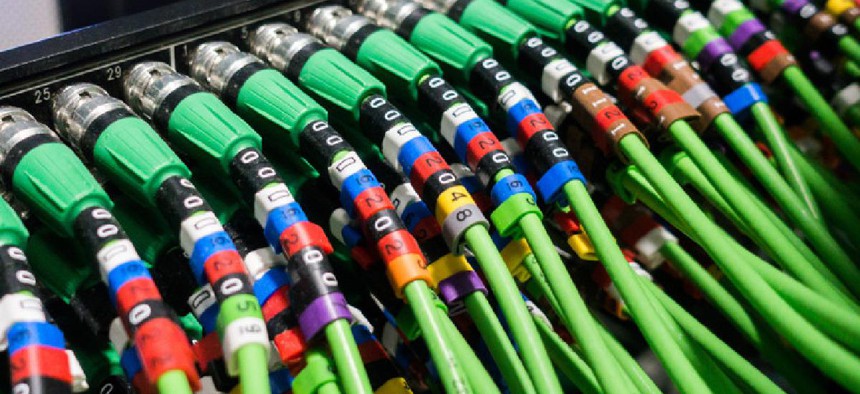 Although Andrew Cuomo likes to position himself at the forefront of opposition to the Trump administration, New York was beaten to the punch by Montana in responding to the Federal Communications Commission's recent repeal of Obama-era net neutrality rules.
Gov. Andrew Cuomo on Wednesday signed an executive order directing the state government not to enter into any contracts with internet service providers, or ISPs, unless they agree to follow net neutrality principles, after Montana Gov. Steve Bullock signed a similar order on Monday.
"The FCC's dangerous ruling goes against the core values of our democracy, and New York will do everything in our power to protect net neutrality and the free exchange of ideas," Cuomo said in the press release announcing the executive order.
But that power is limited. Experts say that major ISPs are unlikely to adopt net neutrality just to appeal to New York's state government, whose contracts are just one small part of the total market.
The FCC voted in December to roll back regulations that allowed for net neutrality, which prohibited ISPs from blocking certain websites and charging a premium for higher-quality service. Republicans in Washington generally supported the move, arguing that the regulations were excessive, while Democrats believed that it would allow ISPs to put smaller companies and organizations at an unfair disadvantage online.
While Cuomo might hope to shame ISPs into adopting net neutrality principles for all customers, Andrew Rasiej, the chairman of the New York Tech Alliance, a nonprofit organization supporting the New York tech community, said they are unlikely to do so willingly. "I think the ISPs clearly would like to have as little regulation as possible, and so the question becomes whether or not the market and individuals will force them to behave differently," Rasiej said.
Ernesto Falcon, legislative counsel for the Electronic Frontier Foundation, a national nonprofit organization that is in favor of net neutrality, said that it is unclear whether this executive order for state contracts will also successfully encourage ISPs to abide by net neutrality principles in contracts with individual consumers.
"It will put pressure on them for sure," he said. "More can be done at the legislative to add more support, but ultimately this needs to be solved by restoring the federal network neutrality rules."
The FCC's net neutrality ruling is deeply unpopular – a December poll found that a majority of Americans, including a majority of Republicans, disapprove of the decision.
Cuomo's order, while limited in its ability to shape the market, is just one among a bevy of actions taken by states, companies and members of Congress to oppose the FCC's decision. Assemblywoman Patricia Fahy is sponsoring legislation for state contracts to require ISPs to follow net neutrality principles, and called for the governor to support her bill on Twitter after the order was announced. This would have the same effect as Cuomo's order, but would carry the permanence of law rather than being subject to potential reversal by a future governor. State Attorney General Eric Schneiderman is leading a multi-state lawsuit against the FCC for the repeal of net neutrality, brought earlier this month.
Democrats in the U.S. Senate have also announced that they are one vote away from having the votes to pass a resolution disapproving of the FCC's decision. That would also require passage in the GOP-controlled House of Representatives and a signature by President Donald Trump to actually overturn the FCC ruling, so it is unlikely to become law unless the House and the presidency change hands. AT&T, a major ISP, released advertisements in newspapers this week calling for Congress to pass net neutrality legislation that would govern ISPs and tech companies.
Until that happens, New York's action may be subject to legal challenge from the FCC or other ISPs. When the FCC overturned net neutrality, it blockedstates from mandating net neutrality for private sector customers.
But even if the FCC's ban on state regulation were upheld, that is different from states deciding which ISPs their own agencies will use.
Falcon said that the FCC does not have the power to block this state action. There is no federal regulation that it conflicts with, he noted, and states have the authority under the U.S. Constitution to regulate contracts involving state government within their borders. "The irony in getting rid of a uniform federal structure that regulates internet service providers is that directly empowers the states," Falcon said. "Without any sort of federal law that directly applies to ISPs and many of their actions, that eliminates any sort of preemption issues of (states) conflicting with federal law."
Falcon said that ISPs themselves could bring litigation against New York, but that the Cuomo administration would have a strong legal case because the executive order only involves state government contracts. He said that Cuomo's action also forces ISPs to defend why they wouldn't be using net neutrality principles, putting them on the wrong side of public opinion.
"They have to try and fight back against a local uprising," he said.