New York City
Digital currency regulation and other tech-tonic shifts
Digital currency regulation and four other big technology issues New York is facing now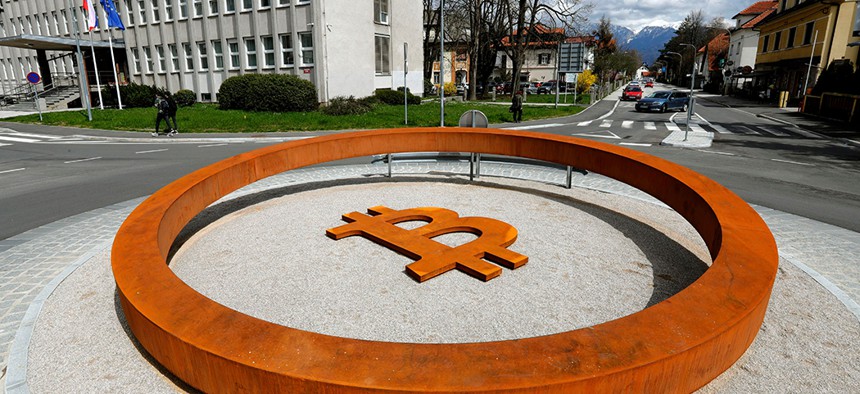 At times, it can feel like technology is advancing faster than people are able to keep up with. It can also be hard to remember what it was like before things like smartphones became commonplace. But regardless of whether or not people are ready, technological advancements continue at full speed. The rules and regulations that need to be put in place to address those advancements tend to move at a slower pace. Here are five major tech-related issues in New York as the state contends with a future full of change.
Digital currency regulation
In 2015, the state Department of Financial Services issued new rules in order for digital currency companies to operate in the state. To do so, they needed to apply and receive a BitLicense. Many bitcoin companies did not take well to the new regulations, resulting in an exodus out of the state – at least a dozen companies decided to leave. To date, only four companies have received a BitLicense: Circle, Ripple, Coinbase and bitFlyer. A bitcoin entrepreneur sued DFS in 2015 over its regulations, saying the agency was overregulating the industry. The suit was eventually dismissed in January. However, dissatisfaction with the rules have not completely gone on deaf ears. In February, state lawmakers held a roundtable to hear the concerns of bitcoin businesses about BitLicense and indicated they may revisit the regulations. State Sen. David Carlucci told the news outlet CoinDesk that he would introduce legislation to reform BitLicense "very soon." In the other chamber, Assemblyman Ron Kim introduced legislation in February to make it easier for bitcoin companies to operate in New York by eliminating both the license fee and the license itself. Assemblyman Clyde Vanel also proposed legislation in February to create a study to examine the possibility of a state-backed cryptocurrency.
Net neutrality
The Federal Communications Commission rule change ending net neutrality went into effect on April 23, but only partially. Net neutrality technically still exists, for now, since large portions of the plan still await approval from the Office of Management and Budget. Broadly, net neutrality is the principle that internet service providers should treat internet content equally, without favoring or hindering any particular site. Democrats have been rallying across the country to save net neutrality. Former state Attorney General Eric Schneiderman filed two lawsuits in an attempt to block the FCC from rolling back the regulations. Gov. Andrew Cuomo signed an executive order in January meant to protect net neutrality in the state, telling internet service providers that if they did not continue to observe the policy, they would lose their state contracts. More recently, state Sen. Brad Hoylman introduced legislation in collaboration with California state Sen. Scott Wiener that would write into state law the protections that net neutrality is meant to provide. Most notably, the legislation would make it illegal in New York for an internet service provider to slow down, or throttle, access based on content as well as charge customers fees for preferred service.
Telecommunications consolidation
The state allowed Charter Communications to purchase Time Warner Cable last year. The deal was that Spectrum, Charter's brand that provides internet and phone services, would expand its high-speed broadband access to parts of upstate New York and New York City that did not previously have access as part of Gov. Andrew Cuomo's Broadband for All program. However, the process has not been going smoothly. In March, the state Public Service Commission, which initially approved the acquisition, issued two orders against Spectrum. One asserted the company was not living up to its promise to expand broadband. The other began an investigation into whether the company is complying with the franchise agreements it made with New York City. The PSC is also trying to get Spectrum to pay a $1 million fine for failing to live up to the broadband agreement, something the company says is not true.
State internet sales tax
An internet sales tax in New York, for the time being, appears to be dead. In his executive budget this year, Cuomo proposed what he called the Internet Fairness Conformity Tax, which would require large online retailers like Amazon and eBay to collect a sales tax when a third-party sells through them to a New York customer. According to Cuomo, the tax could generate $89 million. However, the proposal faced strong opposition from Republicans in the state Senate. Ultimately, the proposal did not make it into the final budget, but the internet sales tax may yet return. This was not the first time that Cuomo has proposed the tax, and though it has always been shot down by Republicans in the state Senate, the governor may finally be able to enact the tax if Democrats manage to reclaim the chamber in November.
Election cybersecurity
In the wake of Russian meddling in the 2016 elections, Cuomo pledged to improve New York's election security. It was a key point of his State of the State address, when he unveiled his democracy agenda to protect the state's election integrity. The state invested $5 million as part of the budget passed in March to bolster the state's defenses against cyberattacks. That money will be used on what Cuomo called "a four-pronged strategy." The first part sets up an election support center that will provide cybersecurity training to county elections officials. The next is to create a cybersecurity toolkit to ensure that both state and county election boards have access to the proper tools to address threats. The third prong provides boards with vulnerability assessments from the state Office of Information Technology Services. And lastly, county officials will be required to report any breaches to the state Board of Elections, which would then put out annual reports on the status of election and voter security. In April, Cuomo signed the Democracy Protection Act, which is meant to bring transparency to political advertising in order to minimize outside influence on elections.