New York City
How Uber is killing cabs
As Uber rises, yellow and green taxis are hitting the brakes.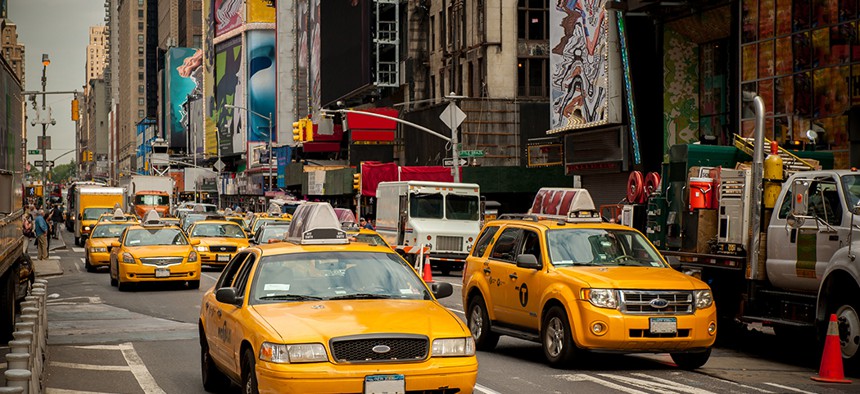 Ride-hailing services like Uber and Lyft are crushing the yellow cab industry in New York City – and elected officials are once again starting to take notice.
New York City Councilman Rubén Díaz Sr. introduced a bill that aims to even the playing field by further regulating black car services, upping fees and making drivers commit to just one app-based service. Although past efforts to further regulate companies like Uber have failed – New York City Mayor Bill de Blasio dropped his 2015 plan to cap the number of ride-hailing cars – after a series of suicides by taxi drivers drew attention to the issue, the mayor said he may try again. And Díaz is certainly on board. "We will do whatever is possible," he said at an April 26 rally. "This has to end. The abuse of the driver has to end."
The driver that Díaz means is the yellow cab driver, whose active numbers have been falling since de Blasio took office in 2014. Green cabs, which can only pick up passengers on the street outside of Manhattan's central business district, grew after their August 2013 introduction during the waning days of Mayor Michael Bloomberg's administration. But their numbers have fallen to all-time lows, with many drivers switching to Uber instead.
As of October, there were some 61,000 cars working for Uber, though many drivers work for more than one service, like Lyft or Gett. So the New York City Taxi and Limousine Commission, which regulates car services in the city, tracks all for-hire vehicles – including green cabs – together, giving a fuller picture of the alternatives to yellow cabs.
As the new push for regulation heats up, here's how the market has changed in de Blasio's tenure.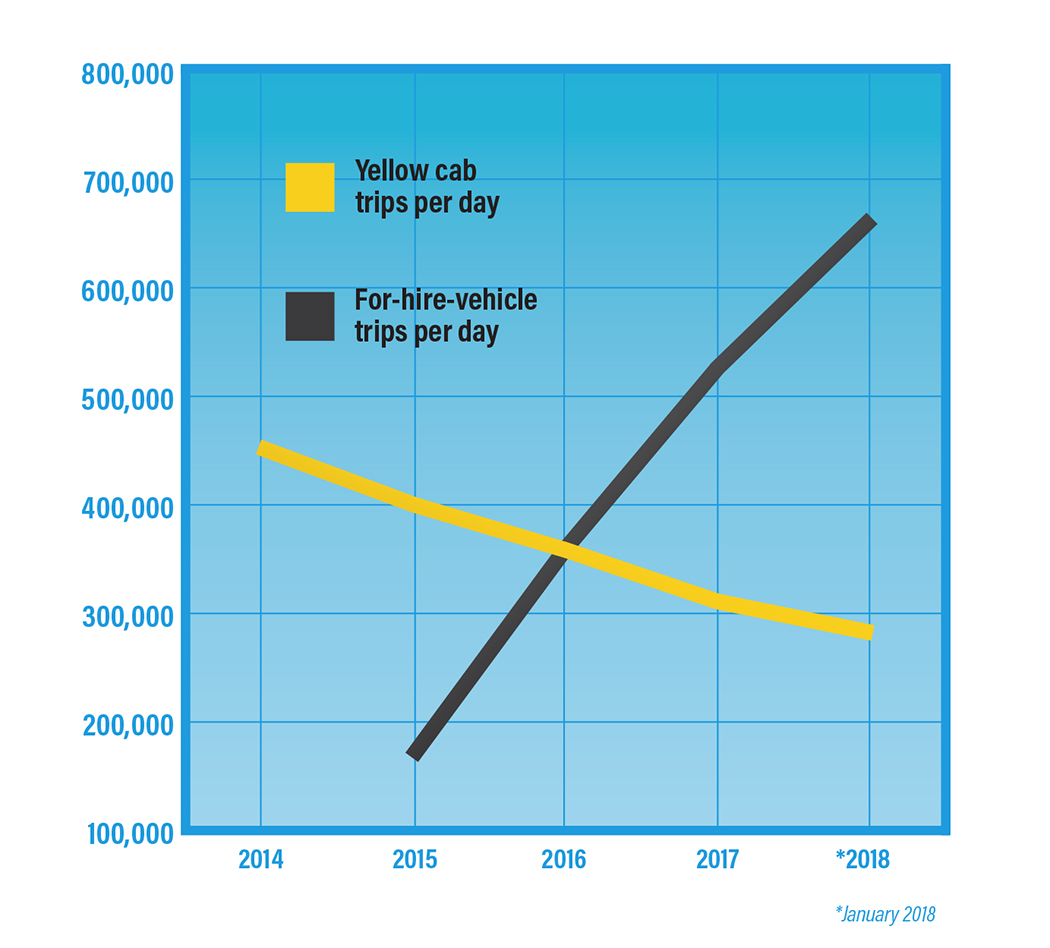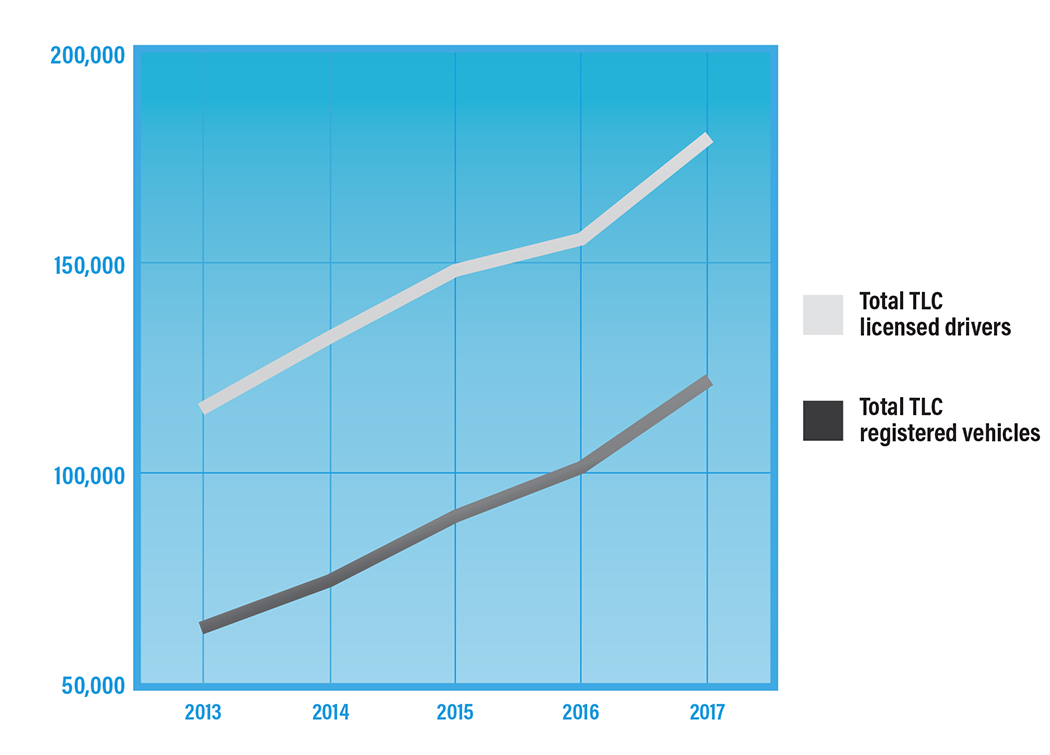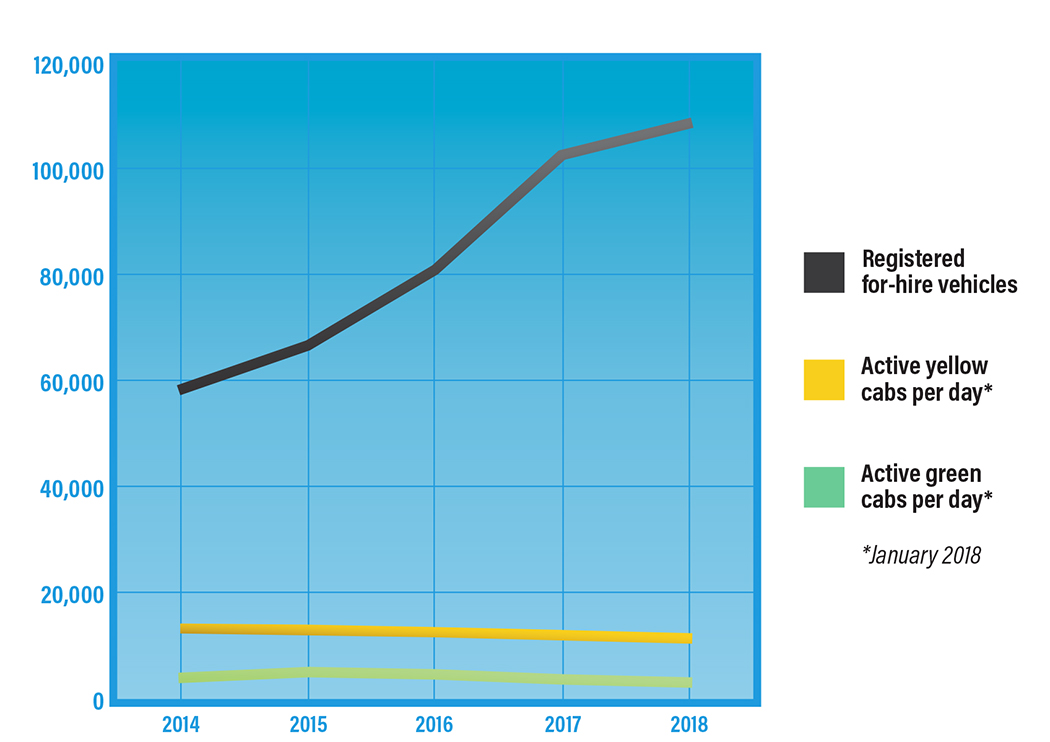 Editor's note: This post has been updated to clarify that Uber is already regulated but that there is a push to further regulate ride-hailing services. 
Powered By
NEXT STORY: The long view for DoITT and LinkNYC