Gary Pretlow
Lawmakers hedging their bets on sports gambling legislation
New York lawmakers weigh in on the likelihood of tackling legalized sports betting before the end of session.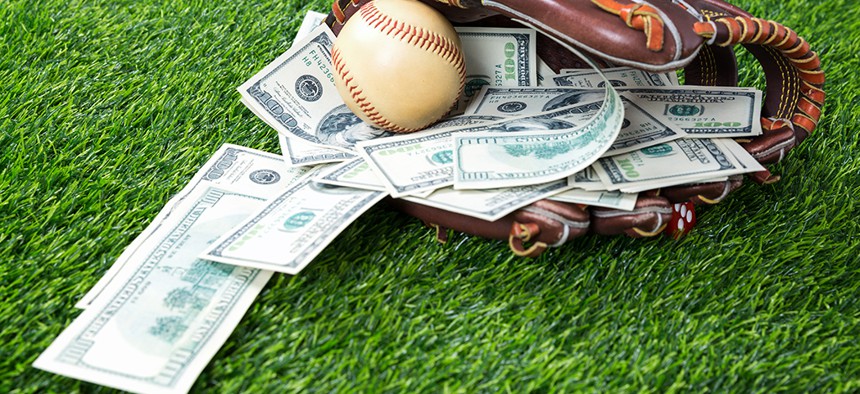 Gov. Andrew Cuomo has said there isn't enough time to get it done.
The Democratic-controlled Assembly is divided on the matter.
And while there's bipartisan support in the state Senate, the closely divided chamber has been plagued by partisan gridlock in recent weeks, casting doubt on whether any major legislation will move forward.
Yet as the final week of the legislative session gets underway in Albany, there's still a chance lawmakers will cut a last-minute deal on sports betting legislation.
Of course, as the governor noted, it's a "big issue" to tackle, with very little time to work through the many complicating factors. First, the U.S. Supreme Court ruling that paved the way for sports betting was only a few weeks ago. While New York had already authorized its new commercial casinos to get in on the action, the state hasn't even rolled out regulations for such on-site bets. If lawmakers want to let people place bets on sports contests online, they must take further action. Some experts even say a constitutional amendment might be needed to let people make bets online.
Complicating things further are the many players already in the space – the new commercial casinos, Native American-run casinos, off-track betting corporations, collegiate and professional sports leagues, daily fantasy sports companies – and what role each of them may play going forward.
City & State reached out to top officials and leading experts to game out what will come next.
---
How would mobile betting work?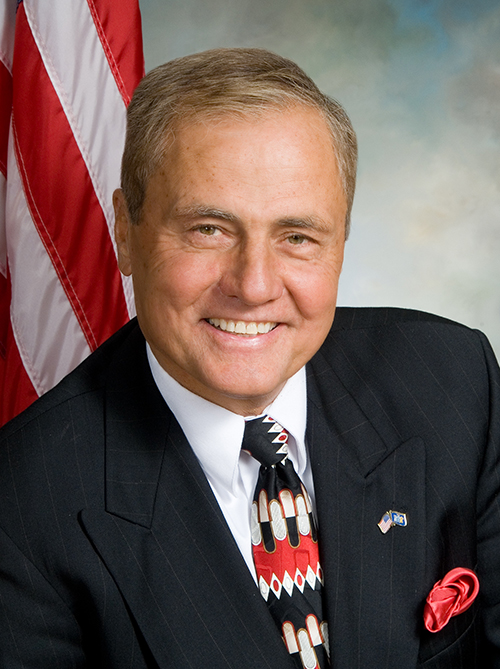 John Bonacic
Chairman, State Senate Racing, Gaming and Wagering Committee
C&S: Can you explain the basics of your sports betting bill?
JB: Well, you say the basics, it's lengthy. It will allow the four casinos, once the Gaming Commission comes up with regulations, to be able to take bets in their lounge. In my legislation, racinos and (off-track betting parlors) can have kiosks in there if they become an affiliate with the casino. So at a kiosk, you can place a bet and you can get paid there. They would share in the money subject to a contract agreement as an affiliate. It's estimated that the bill will allow mobile platforms and mobile sign-ups. It's anticipated $10 million to 30 million will come to the state for education. The rate is 8.5 percent. There's an integrity fee of a quarter of one percent with a 2 percent cap, which is estimated between $6 million to $8 million to be paid to the professional sports teams.
C&S: So mobile sports betting is part of the bill?
JB: Yes, because if you don't have mobile sports betting then the amount of money received at the casino for sports betting, we think, will be nominal.
C&S: Could you explain a little bit more how mobile sports betting would work?
JB: The mobile platform server must be located at a casino. That's No. 1. Just be located there. Then you could go online with your smartphone and you could sign up with that server at an 8.5 percent rate if any bets that had taken on the mobile phone. But you don't have to physically go to the casino. That was the original legislation, but after talking to more of the pros, we put amendments in that will allow sign up by mobile.
C&S: Would a constitutional amendment be necessary to pass parts of this bill?
JB: There's no constitutional amendment needed to put a kiosk at an OTB and a racino because the brand name would be the casino's name. It'll be a casino kiosk.
C&S: How do you think the issues around legalizing online sports betting are different than those around betting and casinos?
JB: Well, mobile phone is easy access, everything today with millennials, the whole movement in our culture is online for everything. So you're going to have much more betting on a mobile phone and a computer than ... by having to physically go to a casino. So there's going to be more betting, more revenues for education. If you don't have mobiles, then I don't expect a big rise and revenue for the casinos.
---
How would New York regulate online bets?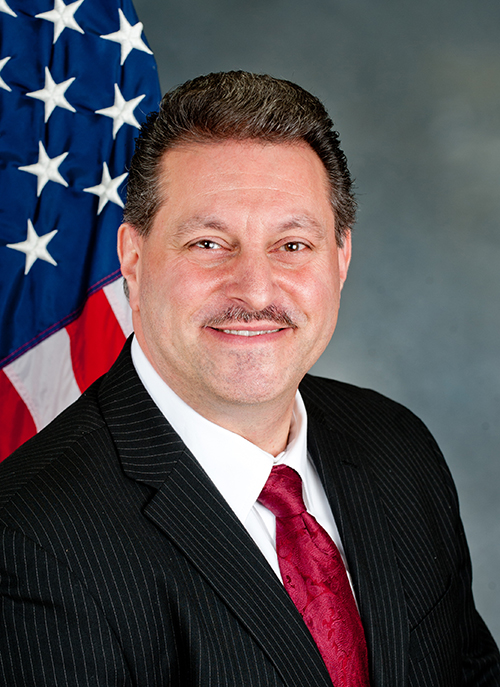 State Sen. Joseph Addabbo Jr.
Ranking Member, state Senate Racing, Gaming and Wagering Committee
C&S: With the state legislative session coming to a close, what is the status of the sports betting bill?
JA: If I was a betting person – and if we had sports betting in our state – I would say that we will pass the Senate version of the sports betting bill through Finance, through the Senate, but I'm unsure about the Assembly.
C&S: Would you be able to sign up on the internet or would you have to register at a physical location to start betting?
JA: In the 2013 gaming bill that we did, that included sports betting, which was kind of vague, we did not include mobile use for sports betting. It was strictly brick-and-mortar casinos. … This Bonacic bill now expands the use of sports betting beyond casinos. It includes the (video lottery terminals), (off-track betting parlors), and also mobile.
C&S: Say, for example, New Jersey were to pass mobile sports betting. What's to stop somebody in New York from using it?
JA: You can actually limit the mobile device to in-state only. You can, jurisdictionally. We need to not only limit it geographically to New York state but also to the age of 21.
C&S: How would you confirm the age if you were applying online?
JA: There's ways, I mean, something more than just putting in your date of birth. That's something we're going to have to figure out. Some of the early discussions were that in order to use your phone for a mobile app, you would have to actually register in person at one of the facilities throughout the state.
C&S: How does the issue of Native American gambling exclusivity factor in?
JA: Of course, they are a sovereign nation, and they are certainly separate and apart from what we do. They can do it. They have their own tribunal rules and regulations, so they may actually do it before the rest of the state does it.
C&S: If they did start sports betting, would that affect any changes with the current bill?
JA: No, only because it's such a big industry and, again, to do it right, there has to be a lot of work put into prior to being implemented. So even if Jersey gets a head start, or others get their head start, I'm not too concerned. I'm more concerned about getting it right.
---
Is sports betting gambling?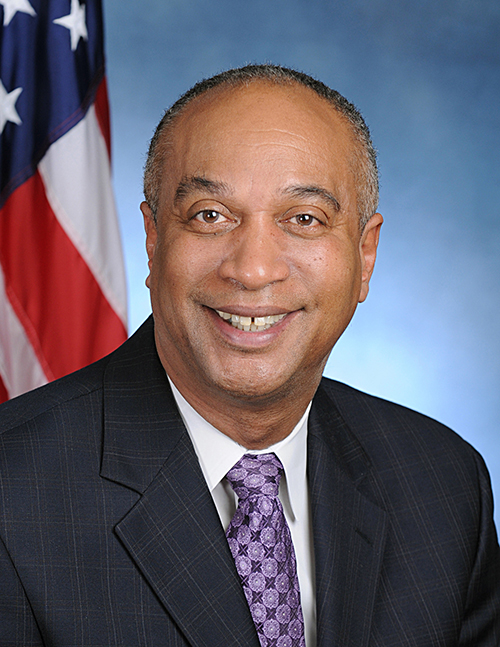 Gary Pretlow
Chairman, Assembly Racing and Wagering Committee
C&S: How is the process of coming to an agreement with state Sen. John Bonacic going on the sports betting bill?
GP: The process has been done. It's over. John and I sat down together. We talked about the differences in our bill. I had not introduced my legislation when we had a conversation. He has since done amendments and his amendments will now mirror the bill that I had.
C&S: The Assembly previously had trouble passing an online poker legalization bill. Why was that the case?
GP: The poker bill has its issues in this house. A lot of people think that it's an expansion on gambling, but many people that oppose online poker are not opposing sports betting. I guess they've come to the realization that it is here, it has been happening and the state's not regulating it. The state is not even benefiting from it.
C&S: Why you don't see sports betting as an expansion of gambling?
GP: Well, it's different. Sports betting is something that most people have taken part of. Even unbeknownst to them when they bet in those March Madness pools and they pick a basketball team. Those same people would never go on a website and play poker for money, but they will bet on their favorite team. People just see it as different. You know, a lot of stuff is perception. Some people perceive gambling as good. Some people see gambling is bad. They just perceive it different ways. But it's the exact same thing.
C&S: Are we going to need a constitutional amendment later down the road for this legislation?
GP: Great legal minds have said it's legal to do in the constitution, in the brick-and-mortar casinos, if we can set up kiosks and it will be deemed as though the wager was being done at that (casino).
C&S: What about the idea of limiting sports betting to the casinos, instead of having online gambling throughout the state?
GP: The object (of the 2013 sports betting amendment) was not to localize it. That was the effect but that wasn't the object. The object was to make it legal in New York and this at the time was the best avenue to do that. It's kind of modeled after the sportsbooks in Nevada, which had sports betting and close to or attached to the casinos. But you know, Nevada is a very small place and Las Vegas is even smaller. So people would travel there to make bets. New York is a huge place. People aren't going to drive 20 or 30 miles to bet on the Yankees if their sports bookie is across the street. So we have to make this available to people on a statewide basis.