Joseph Addabbo Jr.
Other games of chance and skill on Albany's agenda
Sports betting in New York is the hot topic, but other gambling issues are also being discussed.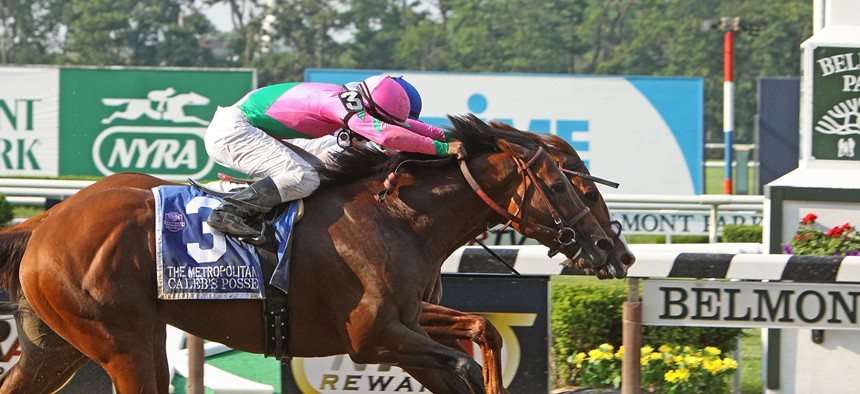 All bets are off for gambling as the state legislative session comes to a close. While the sports betting bill has dominated the conversation in Albany, other issues are still waiting for action from lawmakers and the state Gaming Commission. Here are four gambling issues that players should keep their eyes on.
 
Casino revenue
The state's four commercial casinos have yet to reach their ambitious financial projections, and thus are looking forward to a boost in revenue from sports betting. Sports betting is estimated to produce $1 billion in new revenue for New York's casinos and generate more than $400 million in tax revenue for the state. However, casinos must wait until the Gaming Commission comes up with rules and regulations for sports betting before they can begin accepting wagers. The Gaming Commission had no comment on whether they've started work on regulations yet. A pending sports betting bill would also allow casinos to contract with off-track betting corporations, racetracks, video lottery terminals as well as online operators to host mobile betting apps, potentially raking in even more money than first projected.
 
Daily fantasy sports
The state Gaming Commission has yet to put in place regulations for daily fantasy sports companies, such as FanDuel and DraftKings, after a 2016 law legalized daily fantasy sports in New York. The commission had no comment on a timeline for the regulations. Daily fantasy sports are simulated sports contests in which players assemble a team of players from a sports league and make selections for games that play out that day, earning points based on the players' performances. The 2016 state law designated daily fantasy sports as "games of skill," which means that the outcome of matches were predominantly determined by the skill of the player, rather than luck. Thus, daily fantasy sports are not considered gambling. Even so, daily fantasy sports companies are interested in the proposed sports betting bill, as it could allow them to contract with casinos to host mobile sports betting apps.
Off-track betting and racetracks
Off-track betting corporations along with horse racing tracks and video lottery terminals would be allowed to contract with casinos to host kiosks with sports betting under the proposed bill. Otherwise, only casinos would be authorized to have sports betting. Off-track betting corporations, which have been under financial strain in recent years, and racetracks have been especially interested in the passage of this bill, which promises the potential for increased revenue. However, the question of mobile sports betting threatens their potential monetary gains, as it would mean people could avoid physically going to OTBs or racetracks in order to place bets. Early discussions of the bill included potentially having people sign up to use the mobile apps at a physical casino, OTB or racetrack before being able to use it. However, the bill currently would allow users to sign up online anywhere in the state.
 
Online poker
State Sen. John Bonacic introduced a bill last year to legalize online poker in New York. The bill's fate remains unclear, however, as the session nears its final days and sports betting has taken the front seat. A previous version of the bill passed the state Senate in 2016, though it failed to pass the Assembly. The current bill has reached the Rules Committee in the Senate, but, as in the previous session, uncertainty remains around its chances in the Assembly. "Personally, I'm shocked our state hasn't either done it already or that the conversation up here in Albany hasn't been more intense," said state Sen. Joseph Addabbo Jr., the ranking Democratic member of the state Senate Racing, Gaming and Wagering Committee.