New York State
Sports betting FAQ
Everything you need to know about sports betting in New York and the legislative push to legalize it.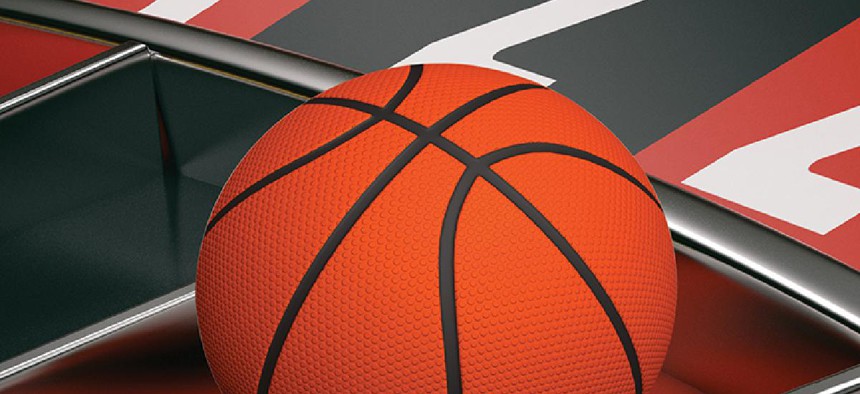 When the U.S. Supreme Court declared the national ban on sports betting unconstitutional last month, there was only about a month before the end of the legislative session. With the deadline looming, lawmakers are going to have to act fast if they want to take advantage of all that action. Otherwise, they'll need to wait until next year. 
Here are some frequently asked questions about the effort to legalize sports betting in New York.
What would the proposed state Senate sports betting bill do?
The current legislation would authorize sports betting not only at the state's four commercial casinos, but also at off-track betting parlors and horse racing tracks and remotely through online betting apps. At the OTBs and racetracks, the casinos could install branded kiosks where patrons could place bets. Casinos could also add online services for sports betting on their websites, where patrons could create an account that allows them to place bets from their computer or smartphone.
Is the Assembly bill any different?
State Sen. John Bonacic posted an amended version of his bill after Assemblyman J. Gary Pretlow introduced his version. The language of the two bills now matches.
How would online betting work?
Patrons would be able to sign up for online wagering platforms through casinos that offer the service. The betting would follow the online model that just became available in New Jersey. In order to register, users would have to enter personal information that would be run against known consumer databases in order to verify that they meet the legal age requirement and that they are a resident of New York state.
A constitutional amendment that limits gambling to seven physical casino locations in the state means that sports betting services would be run exclusively by the four commercial casinos in upstate New York.
What sports would I be able to bet on?
With the exception of high school sports, bets could be placed on almost every type of professional and collegiate sporting event. The types of bets would include straight bets, propositions, over-under bets, parlays, exchange wagers and in-game wagers.
Horse racing wagers would not be allowed because they use a pari-mutuel betting model where all bets are placed together in a pool.
What is stopping the players, referees or league officials from throwing games?
The bill stipulates a "royalty fee" of one-quarter of one percent of the amount wagered on sporting events would go to the professional leagues. This fee would help pay for the leagues to take measures to prevent the wagering from affecting the games. Beyond that, it is left up to the leagues to create processes, hold trainings and conduct internal investigations to ensure that their employees are not affecting the outcome of any games behind the scenes.
Pretlow pointed out that professional leagues already practice many of these cautionary measures. "That's already in place right now," he said. "Sports betting is legal all over the world, even if it is not legal in 49 states."
Will I be able to place sports bets at the Native American casinos?
Out of the three Native American tribes that operate gambling operations in the state – the Oneida Indian Nation, the St. Regis Mohawk Tribe and the Seneca Nation of Indians – the Oneidas are the only tribe to announce its intention to offer sports betting on its reservation. So far, the Senecas and the Mohawks have not explicitly embraced a plan to pursue sports betting, but have both released statements that they are looking into the matter. Former state Deputy Secretary for Gaming and Racing Bennett Liebman said that he expects the other tribes to eventually offer sports betting.
Liebman also saw a potential conflict between mobile sports betting and the tribes' exclusivity compact with the state. As it stands now, the tribes have an arrangement in which they pay the state a fee in order to remain the exclusive gambling purveyors in their respective counties. It is unknown how the accessibility of a mobile gambling network would affect this agreement.
Powered By
NEXT STORY: Other games of chance and skill on Albany's agenda