LGBT veterans struggle under dishonorable discharge status
The process to update military discharge status takes 10 to 18 months.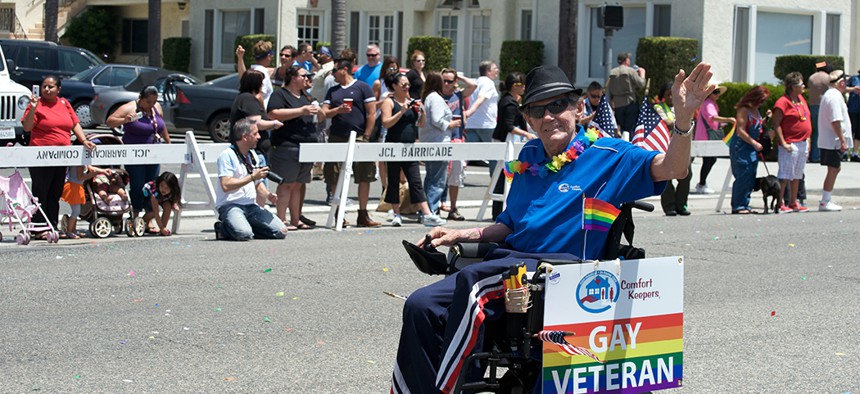 Between World War II and the repeal of "don't ask, don't tell" in 2011, more than 100,000 service members were discharged because of their sexual orientation. While LGBT veterans can now apply to remove their dishonorable or less than honorable discharge status, the 10- to 18-month application process to conduct a historical review of a case is often stretched by demand.
Congress has spent years considering a bill to wipe the slate clean for nearly all discharge cases based on sexual orientation, but it has yet to pass. Despite living in one of the most LGBT-friendly cities in the world, New York City veterans may still struggle to change this status.
"It's more common than you'd think that there are seniors in my district – I'll run into them at senior fairs or senior centers – and they'll describe their experience and that was really the genesis for understanding how New York should step up," state Sen. Brad Hoylman told City & State.
Hoylman had introduced legislation to restore benefits and services to veterans who would otherwise be eligible if they were not discharged because of their LGBT status. According to a review of state laws by Hoylman's office, more than 50 state programs, benefits and tax breaks for veterans are dependent upon their discharge status. Although this bill wouldn't address a veteran's discharge status, it would at least allow them to access resources that they are denied without an honorable discharge.
The bill didn't gain traction this session, but Hoylman said he would want to pursue it again in the future.