New York City
Congressional Democrats seek $70 billion for public housing
Lawmakers make long shot bid to secure federal assistance for NYCHA.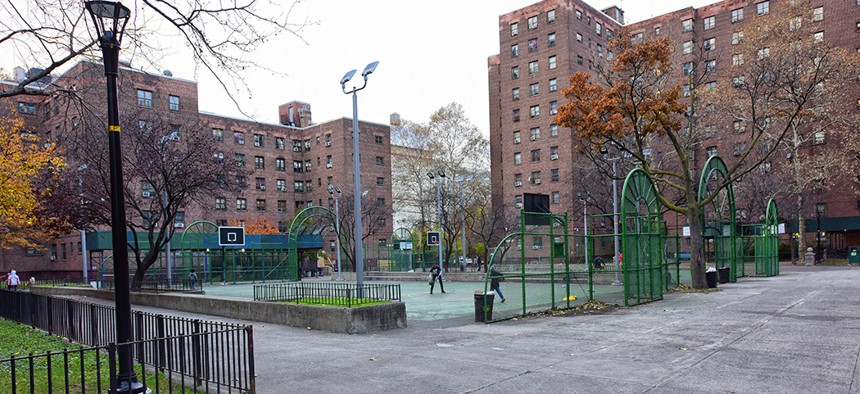 For the past year, the New York City Housing Authority has been mired in controversies ranging from a failure to inspect lead paint hazards to claims that NYCHA's employees have been drinking and having sex on the job. Behind these high-profile headlines are the more than 400,000 New Yorkers who are NYCHA tenants, struggling to deal with the mold infestations, heating failures and broken locks that are prevalent in the city's public housing.
An infusion of federal cash could go a long way toward tackling those problems – if advocates in Congress can manage to advance such a measure.
"We're going to push for a $1 trillion infrastructure plan, and as part of that overall plan, leader Nancy Pelosi, Chuck Schumer, and Democrats in the House and the Senate have committed to $70 billion being allocated for public housing developments, public housing residents and surrounding communities all across the country," Rep. Hakeem Jeffries told City & State.
NYCHA estimated the cost of its outstanding repairs to be $32 billion, and Jeffries has said a federal infrastructure plan could cover at least $20 billion of that. The rest would have to be covered by the city and the state. After a lawsuit over NYCHA's false paperwork on lead inspections and other maintenance violations, the city agreed to commit $1 billion for repairs to public housing.
While President Donald Trump's proposed budget for fiscal year 2019 included major cuts to the U.S. Department of Housing and Urban Development (which provides much of NYCHA's funding), the plan that Congress approved in March actually promised more funds to public housing nationwide. If Democrats take back the House this November, Jeffries said the infrastructure plan would be a top priority.
"There are more than $20 billion unmet in capital repair and maintenance needs that have created a situation where NYCHA residents are living in unacceptable conditions," Jeffries told City & State. "We have to get that fixed."
Powered By
NEXT STORY: Will Cy Vance redeem his reputation among liberals?