New York State
Did women make gains in New York legislative races?
More females were elected to the state Legislature, but there will be one fewer in the state's House delegation.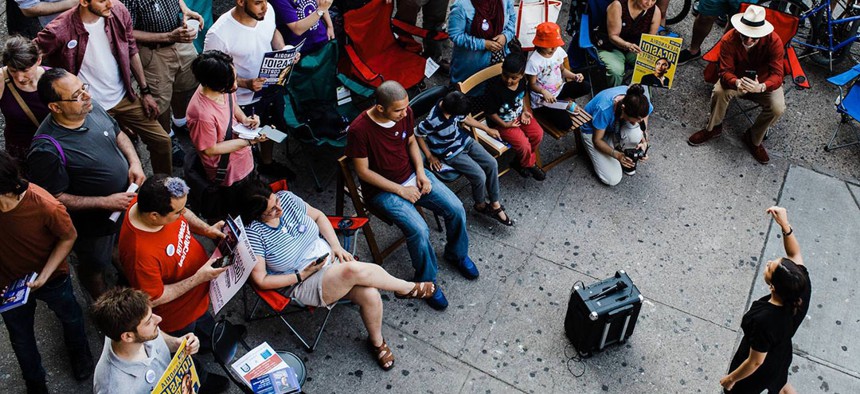 After Tuesday's election, Democrats have control of the U.S. House of Representatives and many are attributing the victory to the record-breaking number of women, 237, who ran for Congress nationwide. Can the same be said for New York?
Here's where the state stood earlier this year and how it compares with the post-election landscape.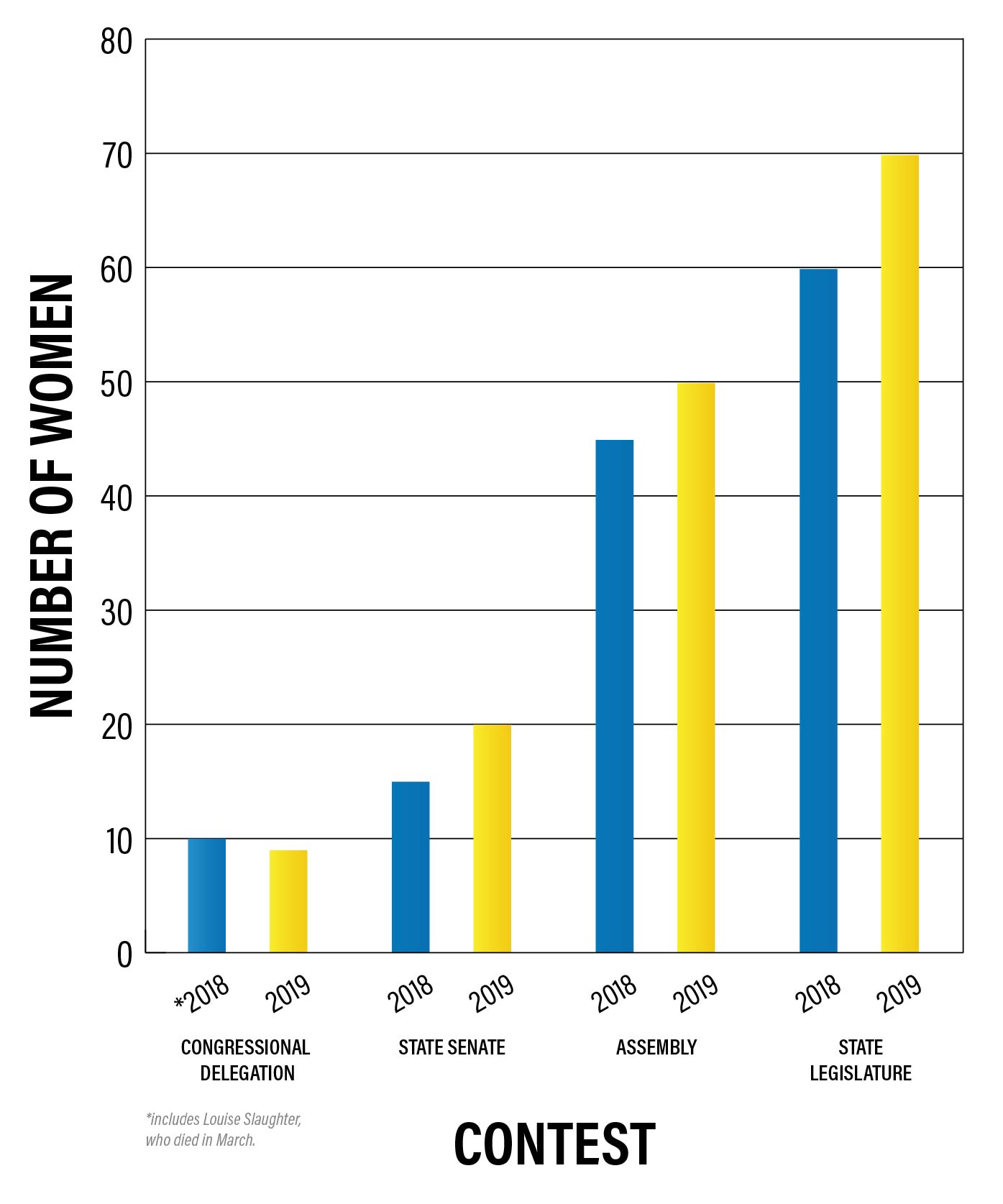 By the numbers, there will be 10 more women in the New York state Legislature than there are this year. Beginning in January, 70 of the 213 members in the Assembly and state Senate will be women, according to preliminary results from the state Board of Elections, compared to the previous 60.
In the state Senate alone, women won a net of five additional seats – thanks to Democratic newcomers Monica Martinez, Jessica Ramos, Julia Salazar, Alessandra Biaggi, Jen Metzger and Rachel May. State Sen. Marisol Alcantara, however, lost in the Democratic primary to Robert Jackson, who went on to win her seat this week.
Two other women – Republican Daphne Jordan and Democrat Anna Kaplan – also won state Senate seats for the first time, but the districts had already been represented by women.
New York's congressional delegation didn't see the same increase as the state Legislature, however. Last year, 10 women held office in the state's congressional delegation, but after Louise Slaughter's death in March, that number fell to nine.
Based on the initial election results, that number is holding steady at nine. Alexandria Ocasio-Cortez won a historic victory and became the youngest woman to ever have been elected to Congress, following through on her primary win over Rep. Joseph Crowley.
Two men won House seats in New York that had been held by women, making it so that the number of female House members ultimately dropped by one from early 2018. Assembly Majority Leader Joseph Morelle won Slaughter's seat and Assemblyman Anthony Brindisi declared victory over Rep. Claudia Tenney – although Tenney has yet to concede.