Amazon
Amazon isn't done defending itself in New York
New Yorkers are concerned about the poor labor conditions reported at Amazon's fulfillment and distribution centers across the country.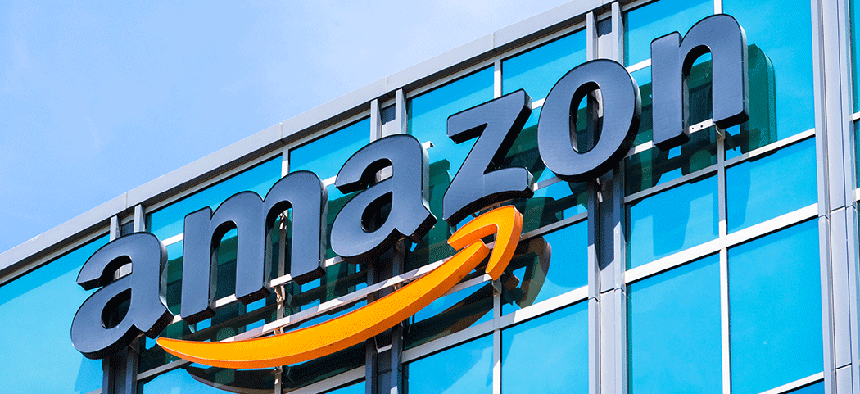 Now that any remaining hope for reviving plans to build a new Amazon headquarters in Queens is diminishing – if not completely dissipated, conversation about the internet giant's impact on New Yorkers is turning back to a subject that dominated discussion around the country pre-HQ2: labor conditions at the company's warehouses. At its fulfillment and distribution centers across the country, Amazon has resisted workers' efforts to unionize – a position that stoked much of HQ2 opponents' ire.
One of Amazon's biggest opponents in New York, the Retail, Wholesale and Department Store Union, has described conditions at Amazon facilities as "deadly and dehumanizing." One employee at Staten Island's new distribution center said that workers were treated worse than the warehouse's robots. A report this week by The Daily Beast also detailed a series of 911 calls from Amazon facilities across the country related to suicide attempts, suicidal thoughts and mental health emergencies.
The fight over HQ2 may have presented unions the best chance for organizing, as both the unions themselves and lawmakers proved that securing a promise of neutrality from Amazon regarding workers' efforts to unionize would be a salient sticking point in deciding whether opponents would be able to embrace the new headquarters. Labor leaders had agreeable private talks with the company at Gov. Andrew Cuomo's office just before Amazon apparently decided that New York wasn't worth it.
Just last month, state Sen. Jessica Ramos and Assemblyman Ron Kim joined protesters decrying labor conditions at the site of Amazon's future warehouse in Woodside. Amazon may have freed itself of the intense reproach of the New York City Council and union leaders critical of its Long Island City plans, but unless the company changes its position on organized labor, it won't get a reprieve from New York critics anytime soon.
For the rest of today's tech news, head over to First Read Tech.