Andrew Cuomo
Is campaign finance an issue of gender and racial equity?
Advocates have a new approach to pushing for publicly-funded campaigns.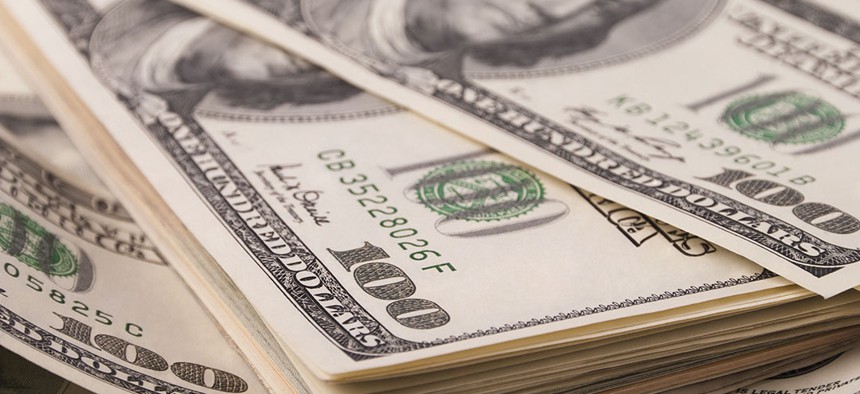 Public financing for state elections has been presented as an issue of economic justice for years. The vast majority of campaign cash comes from a small group of wealthy donors, but supporters of campaign finance reform say it does not have to be that way. Gov. Andrew Cuomo has said the upcoming $174 billion state budget "has to" include a system where small donations result in an six-to-one match in public funds – for example, a $10 donation brings a total of $60 to a candidate. Economic fairness has been at the center of the governor's argument for reform and he is not alone in taking that approach. "There is an undeniable correlation between democracy and poverty, between democracy and fairness," the Rev. Jesse Jackson wrote in a recent op-ed in the Daily News in support of public financing. "This system won't eliminate the advantages that the wealthy have, but it will dramatically reduce them."
In recent days, though, some supporters of publicly-financed campaigns have adopted a new approach in arguing for its inclusion in the budget, maintaining it is a matter of gender and racial equality. "I think people are afraid of people that look like us," Assemblywoman Yuh-Line Niou said at March 27 press conference alongside state Sens. Jessica Ramos and Alessandra Biaggi. "They're afraid of more women running – single moms. They're worried about people of color." Niou clarified on Thursday that her comment was referring to systemic issues with elections rather than specific opponents of the current proposal.
With just a few days to go until an April 1 budget deadline, it remains to be seen whether this pitch will help carry the proposal over the fiscal finish line – especially among members of the state Assembly, who have resisted including public financing in the budget while the state Senate and Gov. Cuomo have supported it.
Some lawmakers say that they do not agree that campaign finance is a matter of gender and racial equity, while others say that there are more practical reasons that the proposal will not be included in the budget. There is not enough time to work out the details and not enough money to fund it, lawmakers say. Others fear that a public financing system could unleash new forces that threaten incumbents, ranging from upstart small-money candidates to super PACs ready to drop big money on state legislative races.
Good government activists say that if public financing does not happen in the budget, it effectively means that lawmakers are continuing to back an electoral system where wealthy, white men have an edge to the detriment of everyone else. A demonstration on March 28 outside Cuomo's office in the Capitol by activists from groups including Citizen Action, Make the Road NY and Demos brought this idea front and center, as supporters make a final push to get publicly-financed campaigns into the budget. "Fair elections is about race and it is about power," Amshula Jayaram, senior campaign strategist at Demos, a liberal think tank that focuses on economic justice and political reform, said at the rally. "Anybody that wants to leave that first part out of the equation is not telling you the truth."
About 90 percent of political donors in federal elections have been white, though they only make up about 75 percent of the total population, according to a 2016 study by Demos, with about two-thirds of donors being male. Among donors who give more than $5,000, about 94 percent were white, according to the study. This over-representation of white men among the donor class is also the case in New York state politics. Of the ten top donors in the state in the 2018 elections, all of them were white and just two were female, City & State reported in November.
Interviews with nearly a dozen members of the state Assembly show public matching funds are unlikely to pass in this year's budget process. Brooklyn Assemblyman Bill Colton said that he supports small-donor matching, but does not believe that there is enough time to figure out how to ensure such a system would not leave incumbents vulnerable to the unlimited amounts of money that super PACS could spend on elections. "That worries people," said Colton, who expressed support for the proposal in principle. "The danger that people are concerned about is that they will then have their hands tied because they have limits on what they can spend." Other lawmakers say they are also in favor of the proposal, but other issues like education funding and congestion pricing should take precedence in the limited time still left to pass a budget. "Put it on the ballot," said Manhattan Assemblyman Al Taylor. "Let the voters decide how they want to spend their money." The only way to put the issue before voters would be to propose a state constitutional amendment, which requires majority votes by two successive Legislatures before it goes to voters.
While some lawmakers say that time and money complicate the effort to get the proposal in the budget, some lawmakers simply disagreed with Niou's assertion that it really is a matter of gender and racial equity. "It's not in my opinion," said Staten Island Assemblyman Charles Fall. Though the state Assembly has passed bills on the issue before, lawmakers say they are in no hurry to make it happen in the next few days. Failure to included it in the budget package "does not preclude us from voting for it at another time," noted Brooklyn Assemblyman Joe Lentol. "It does not have to be in the budget."
Though a progressive wave swept many women and minorities into public office last, there remains a reluctance to discuss the role of race and gender in financing campaigns. Though racial justice is playing a role in moving criminal justice reform and marijuana legalization forward in the budget process, it has yet to become a mainstream idea in the push for campaign finance reform. Instead, activists say that fellow advocates and lawmakers alike have steered away from the topic. "No one wants to touch that with a ten-foot pole," Jayaram told City & State. "It's unclear to me why, but there is some powder keg in that mix that everybody seems to be trying to avoid."
Powered By
NEXT STORY: Transferring to a real estate transfer tax